Econ 101 with the CEO of the CEOs
Details on the Lunch Club Origins and the Upcoming Coin War
That new iPhone in your pocket, the treat you score at the Snack Shack, or even the annoying YouTube ad you skip— fall under the umbrella of economics. This globalized system governs our daily lives in so many ways, yet we barely realize it. But now, the CEOs are on the job to raise awareness. 
Led by 11th grader Aiden and supervised by AP Economics teacher Mr. Kaschub, the Friday lunch club CEOs devotes recess time to teach future entrepreneurs all about business. CEO stands for chief executive officer, bosses that lead corporations. Consider Aiden the "CEO of the CEOs".
Aiden said, "I want to provide help to students looking for startups, students looking to run a business, and just anybody in general that is looking to be an entrepreneur in the future. The ultimate purpose is to teach and to raise awareness about economics. Econ has to do with practically everything and can be integrated with any subject."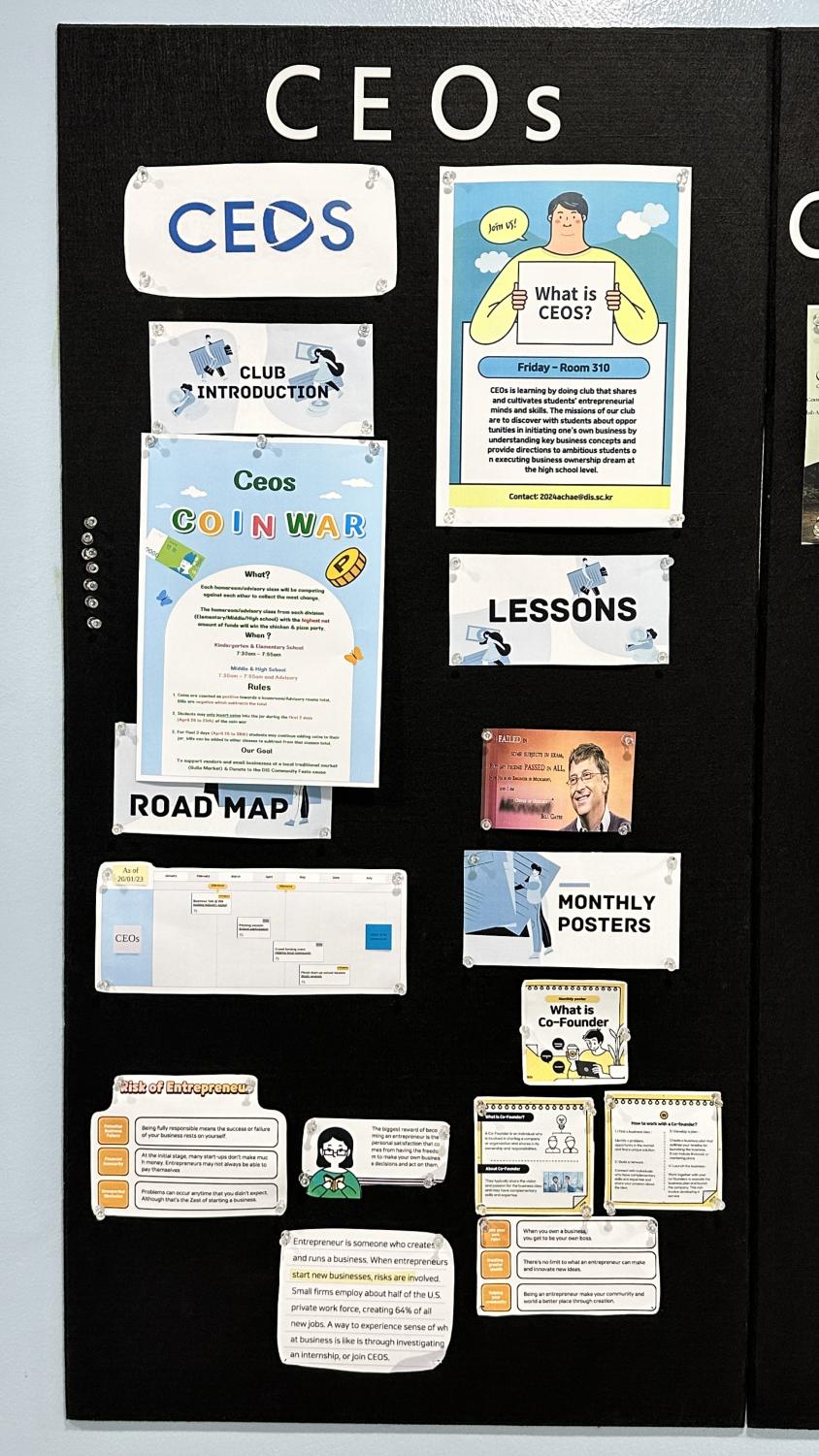 Within the club, the members follow a curriculum from a special program called Y Combinators and cover business concepts. Based on their knowledge, they put up monthly posters on their board to educate students about finances. In coming months, they also plan to invite an expert from the industry and host a pitch session with students where they would present their ideas to investors. But next in line for the CEOs is the Coin War, which starts Monday, April 24th.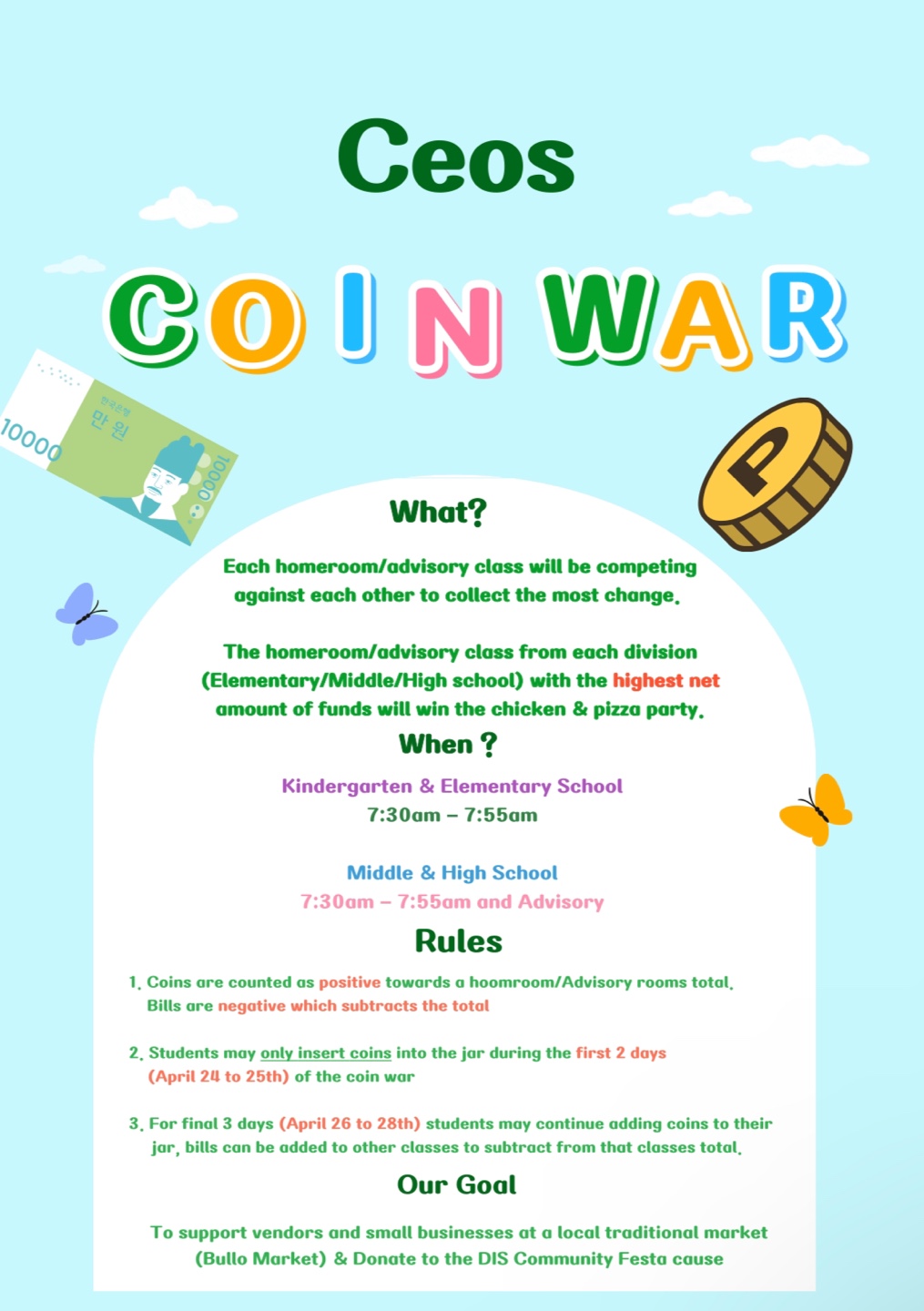 Homerooms will battle against each other to see who can collect the highest net total amount in a given jar. The kindergarten and elementary division can insert coins from 7:30 to 7:55, and the MS/HS divisions can do so before school and during advisory. From April 26th to the 28th, students may "Bill Bomb" – each bill counts as a negative towards the scores of other classrooms. Other rules are simple: only put Korean won, don't hide the jar, keep the money in your class's jar, and don't stop other students from bill-bombing. The class with the highest net funds will win a chicken and pizza party. 
Aiden said, "The Coin War was planned as a means for the student body to collect money for donation towards charity and traditional markets in Bullo-dong. We want to help support the vendors there who are or may be having difficulties with financial assets during this difficult economic situation."
CEOs presents an enjoyable opportunity for students to actively participate in making donations to those in need. The Coin War also serves a dual purpose – as a crash course in economics for all ages. The young entrepreneurs of DIS look forward to spreading awareness on economics through a thrilling Coin War.