Troubled Farmers Find Financial Support at 4th Minari Sale
Local Event Benefits Both Buyers and Sellers
"Minari is a vegetable, but it is as crunchy and yummy as a fruit," said Hae-jin Yoon, the president of the Dong-gu Council of Women (동구여성단체협의회). In mid-March, the refreshing scent of the produce filled Bongmu Lake. The Palgongsan Minari Sale Event (팔공산 미나리 팔아주기 행사), co-organized by Daegu Association of Farmers (대구광역시 농업인단체협의회) and Dong-gu Council of Women, helped local farmers for the fourth time in the midst of the pandemic and floods.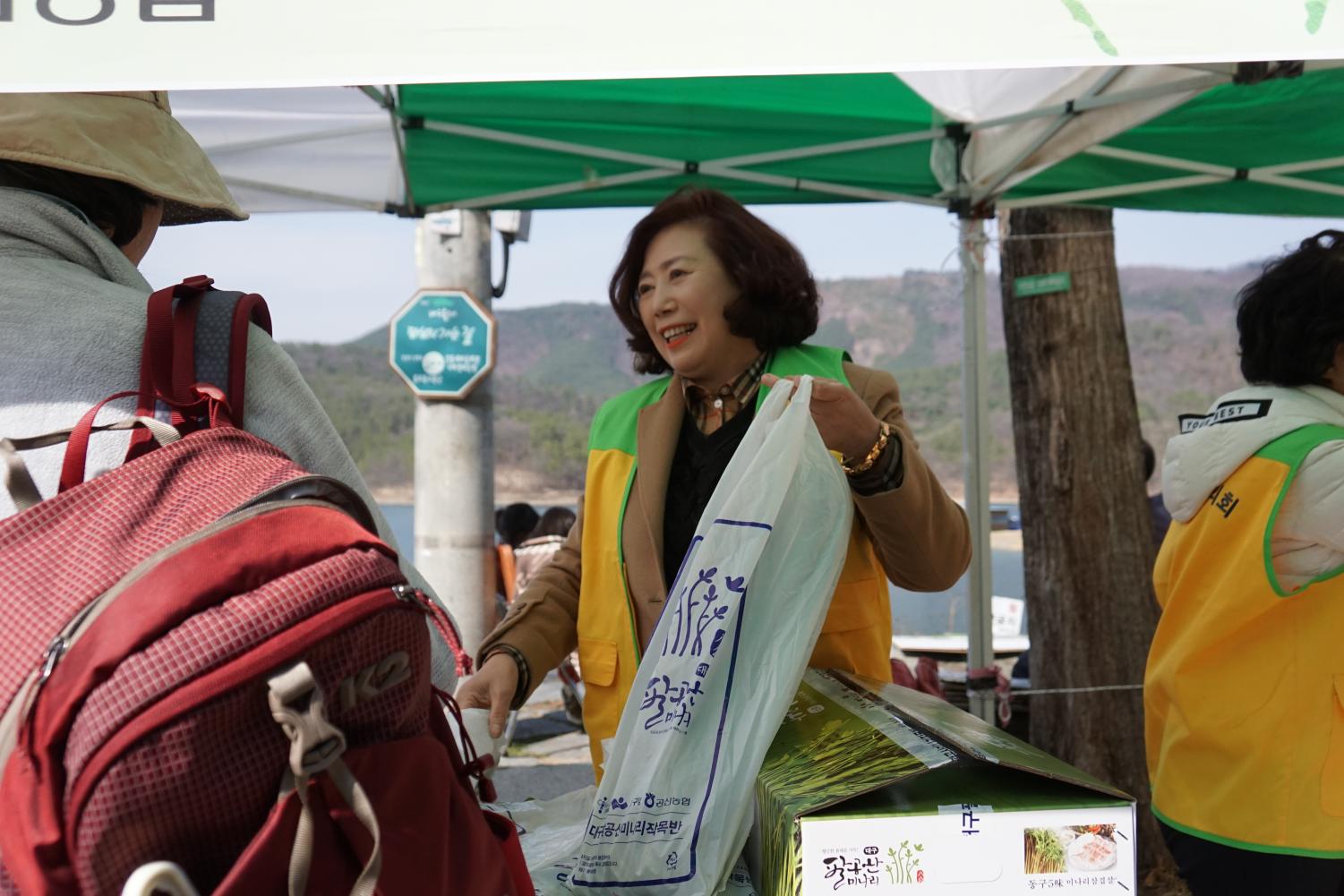 Minari, a spring vegetable only available in March, grows in East Asia and is widely consumed in South Korea. With no valid English word for it, people call the Asian veggie, 'water celery' or 'water dropwort'. The word might be recognizable from the Oscar-winning movie Minari from three years ago. Even in Korea, few farms cultivate this leafy green herb, which makes Palgongsan Minari a trademark of Daegu. Cultivation of the crops from water 10°C lower than in other areas makes them distinctively juicy and firm – an outstanding feature of the local plant.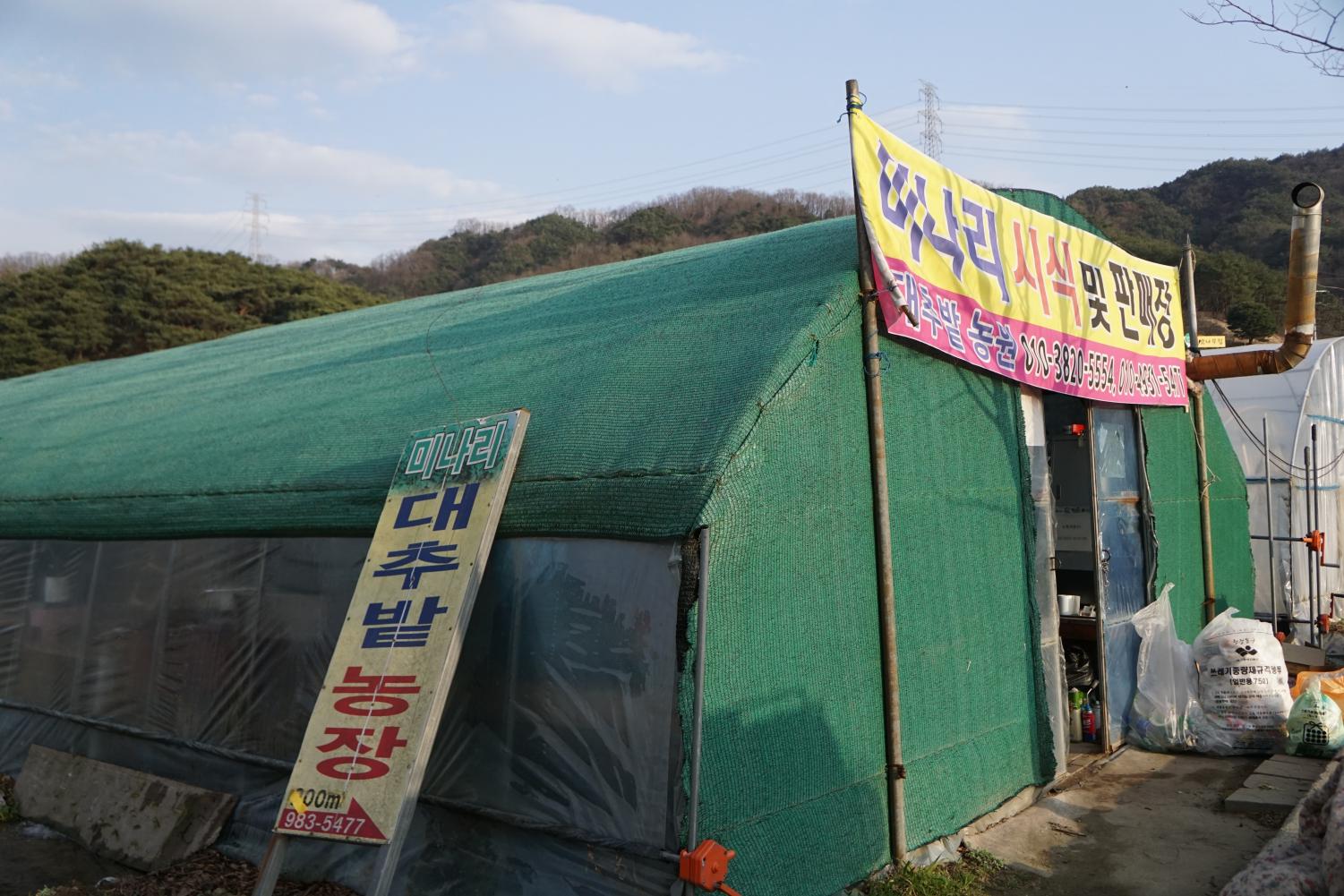 But even farmers that grow minari from this exclusive condition struggle to sell their product, unlike in the pre-pandemic years. Regulations to prevent the spread of the virus harmed producers because of the consumption method of the vegetable. Most people get their minari directly from the farm or eat them at a vinyl house like a restaurant. But during severe outbreaks, fewer customers visited the farms because it's tricky to stay sanitized and safe in these places. Hence, the sale started four years ago to create an opportunity for growers to sell their crops amidst the pandemic and helped farmers since.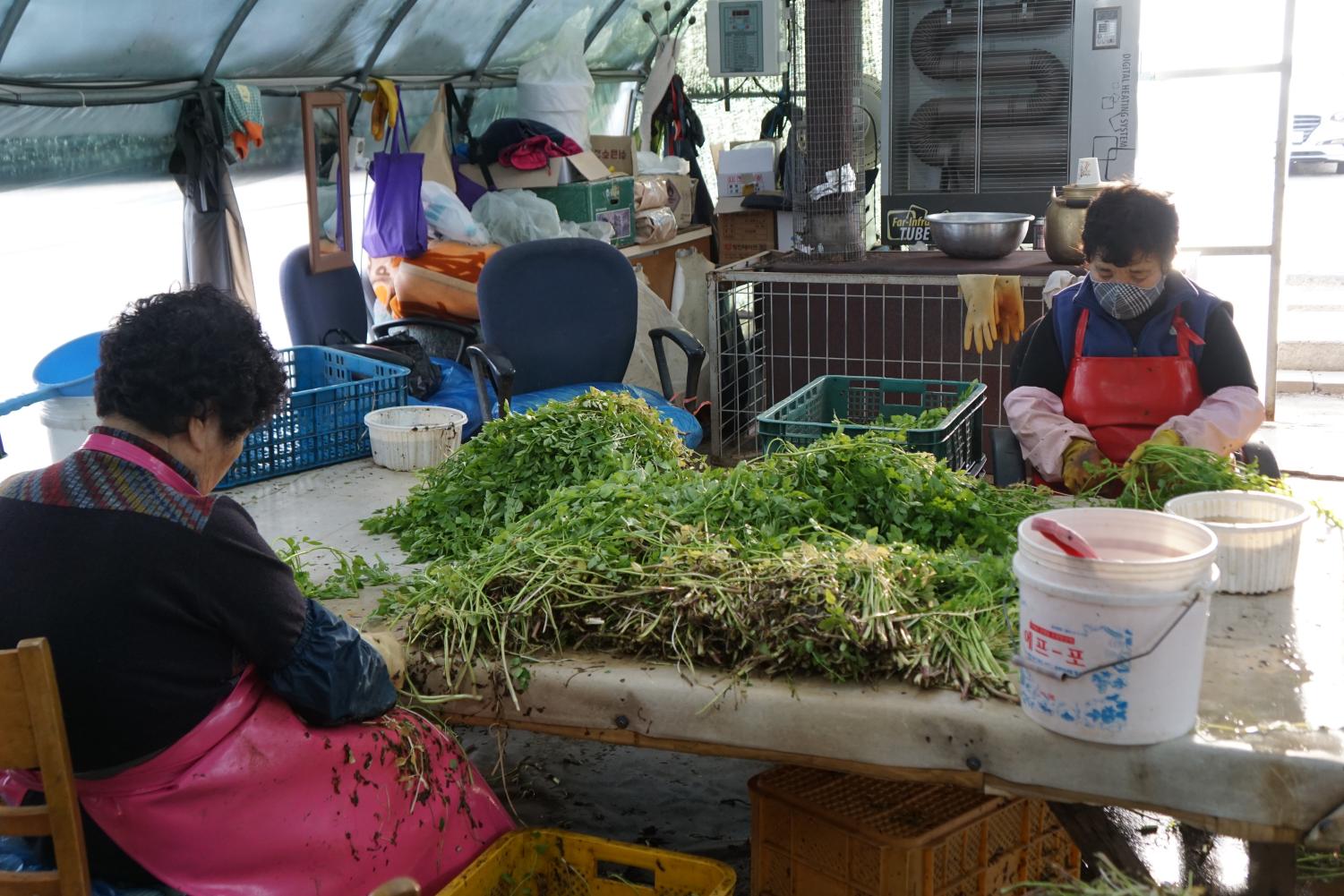 Unfortunately, after the lifted regulations, another challenge showed up: flood. About 120 farmhouses around the Palgongsan district flooded this year, which damaged sales. Poor harvests led to struggles again this spring. But the organizers decided to persist with the event at an even lower price. The small market benefited both sellers and consumers by providing farmers with a place to sell their vegetables at a price 30% cheaper than the market.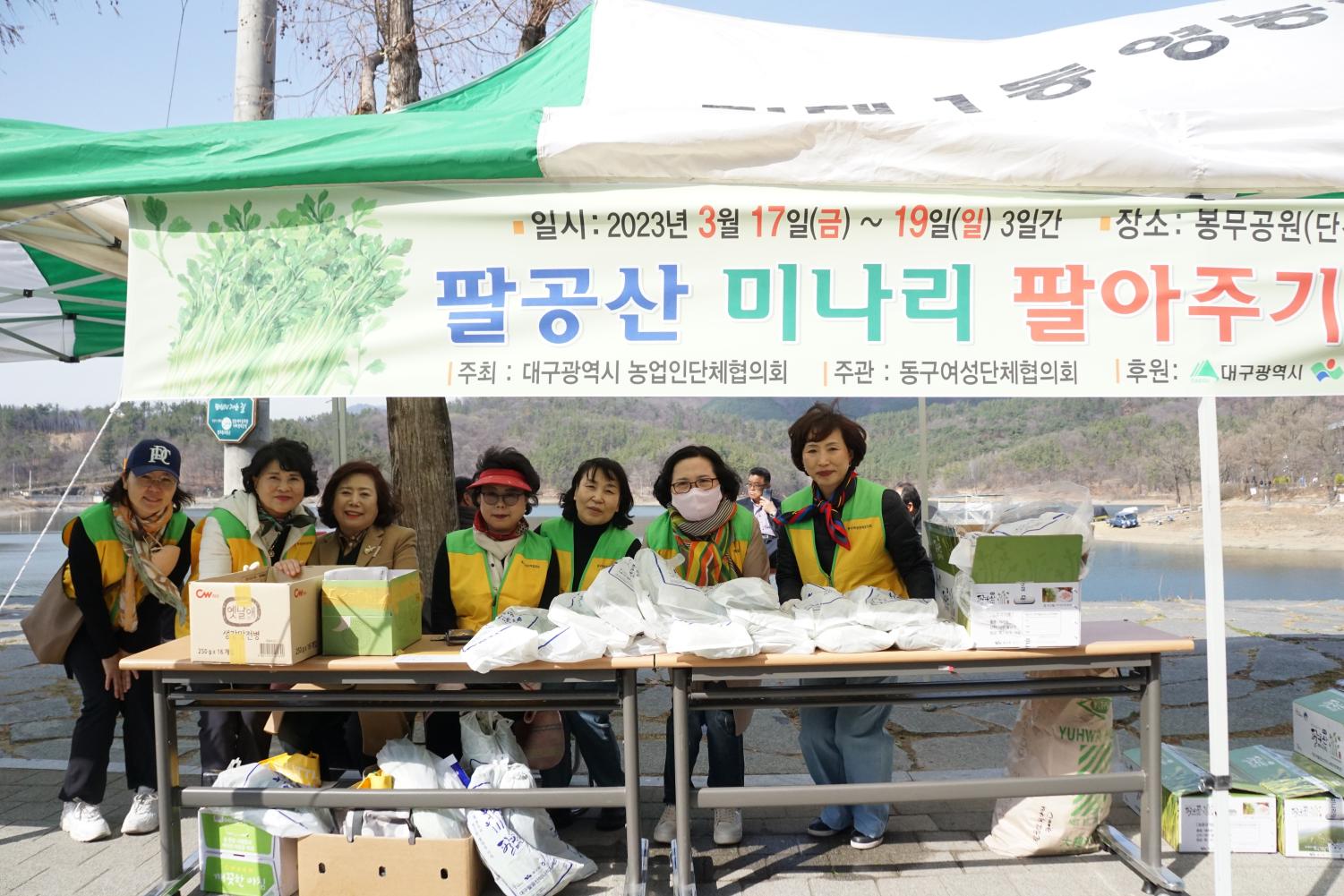 At Bongmu Lake, walkers who came to enjoy spring left with a bag of minari in their hands – exactly what the organizers aimed for. Ms. Yoon said, "Everyone wants to get minari, but elderly people can't go up the mountain to get them from the farm unless they can drive. We decided to hold the event at the lake so people who came to exercise or walk could easily buy them." Thanks to the convenient location, people avoided the trek up into Palgongsan for the treasured seasonal food.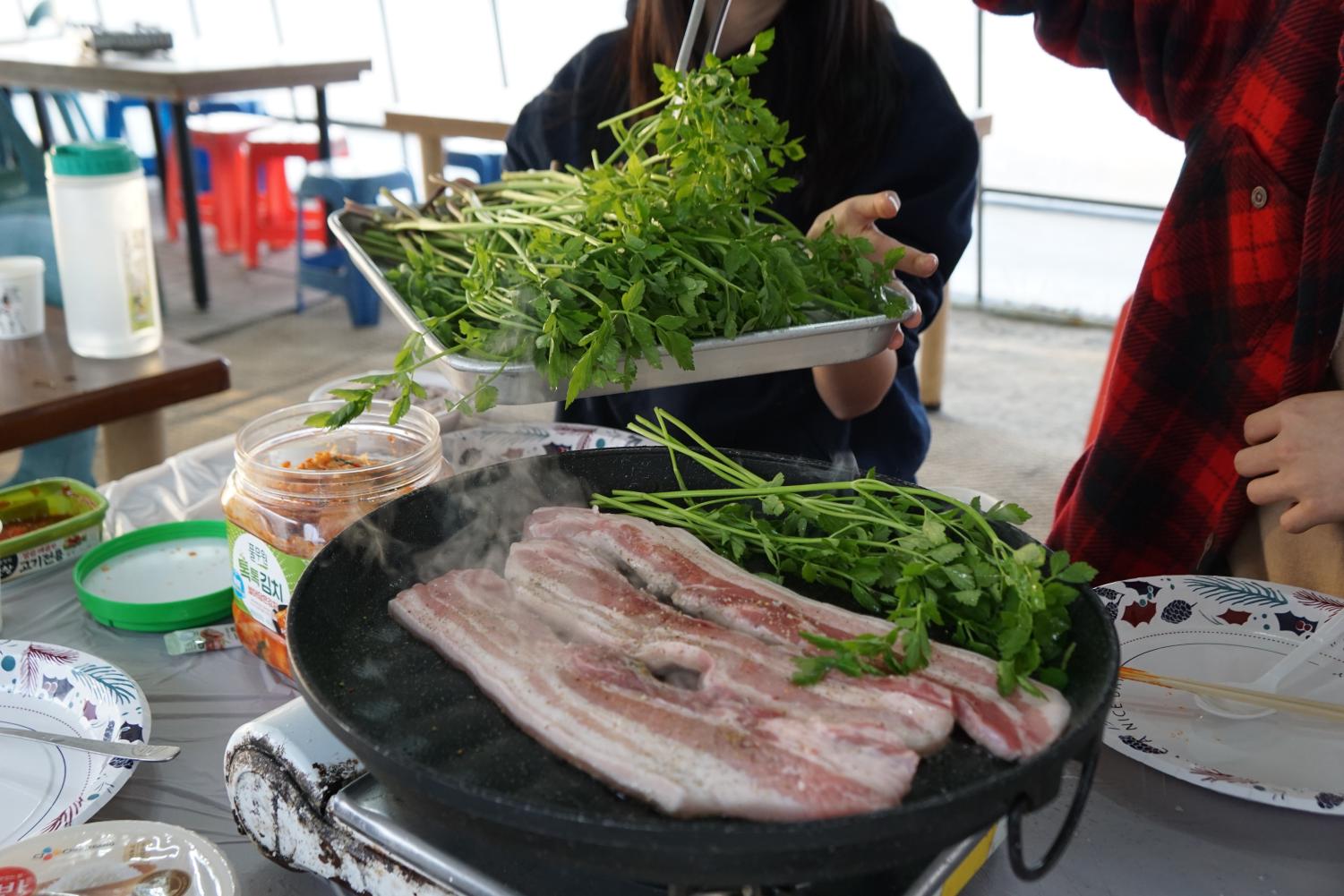 Although this heartwarming event ended, you can get your spring vegetables delivered directly from local farms around Palgongsan, either online or through phone calls. It would also be a fun experience to try it with pork directly in the vinyl house.