High School Girls Go 2-1, but the Boys Drop the Ball
SKAC Basketball Divisionals Bring Mixed Results
"Winning? That was not one of the terms we considered," said Lisa, girls' captain. The high school basketball teams traveled down to Gyeongnam International Foreign School (GIFS) for their first divisionals in 3 years on February 4th. As Lisa mentioned, the girls did not expect the successful results of 2 wins and 1 loss.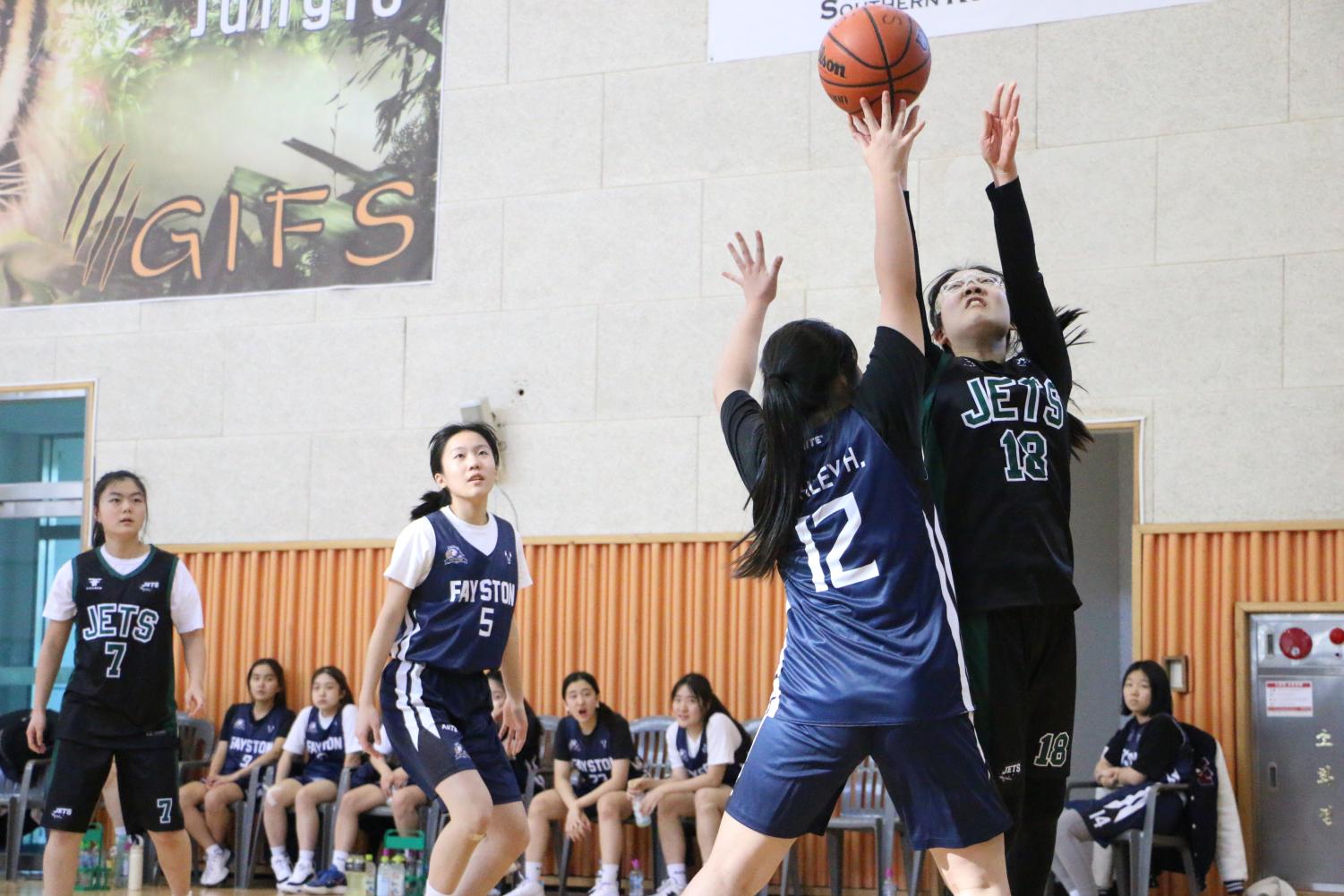 The girls' first game was against the Busan Foreign School (BFS) varsity team, the tournament favorites. When the girls held a pre-game meeting to strategize, they discussed having fun and learning how other schools play, rather than firing up to crush the competition. Playing scared, the girls ended up losing their first match.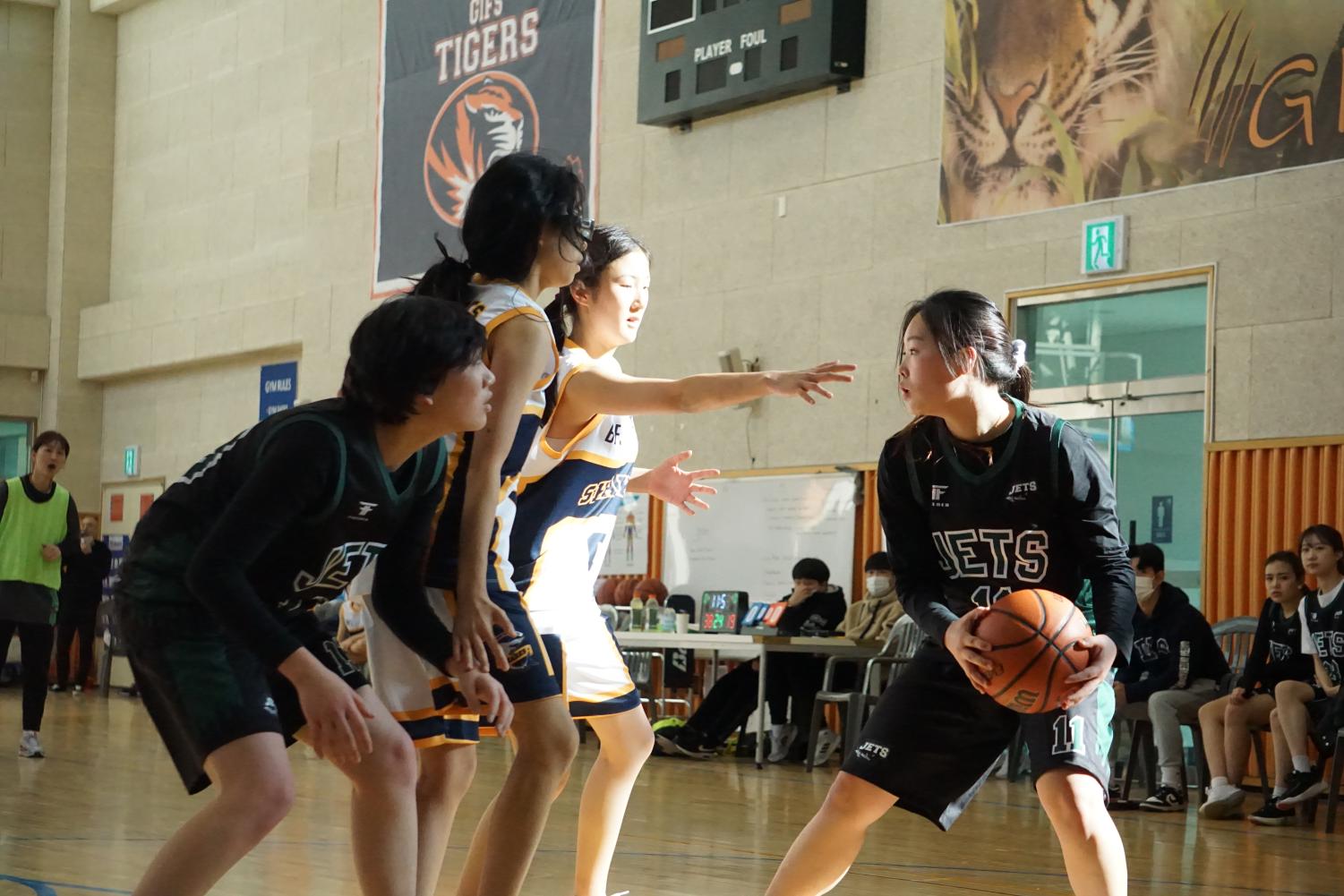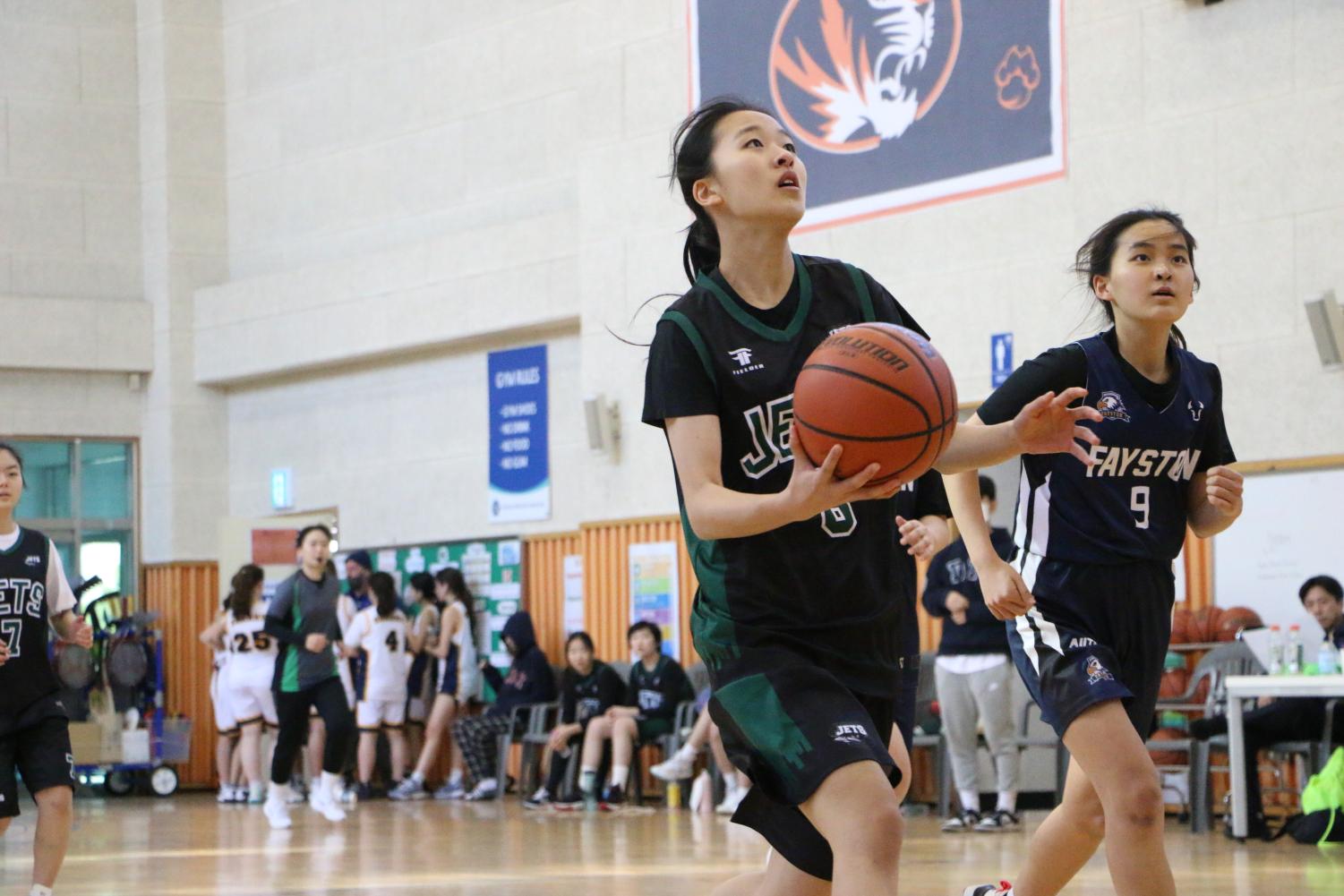 Coach Park said, "I think we just weren't ready for it. We made a lot of mistakes, but I was expecting that. BFS was also very aggressive, which we didn't know would happen. So after the first game, I think we were more ready mentally and physically."
Lisa added, "BFS was one of the most competitive teams in our division, and the first 3 minutes of the game, yeah, I was fouled." BFS played an intense game.
While the competitive atmosphere reigned supreme just like previous tournaments, a new addition to our athletic conference – Fayston Preparatory of Suji (FPS) – set a higher standard for SKAC play. Our girls went head-to-head with 2 different FPS teams.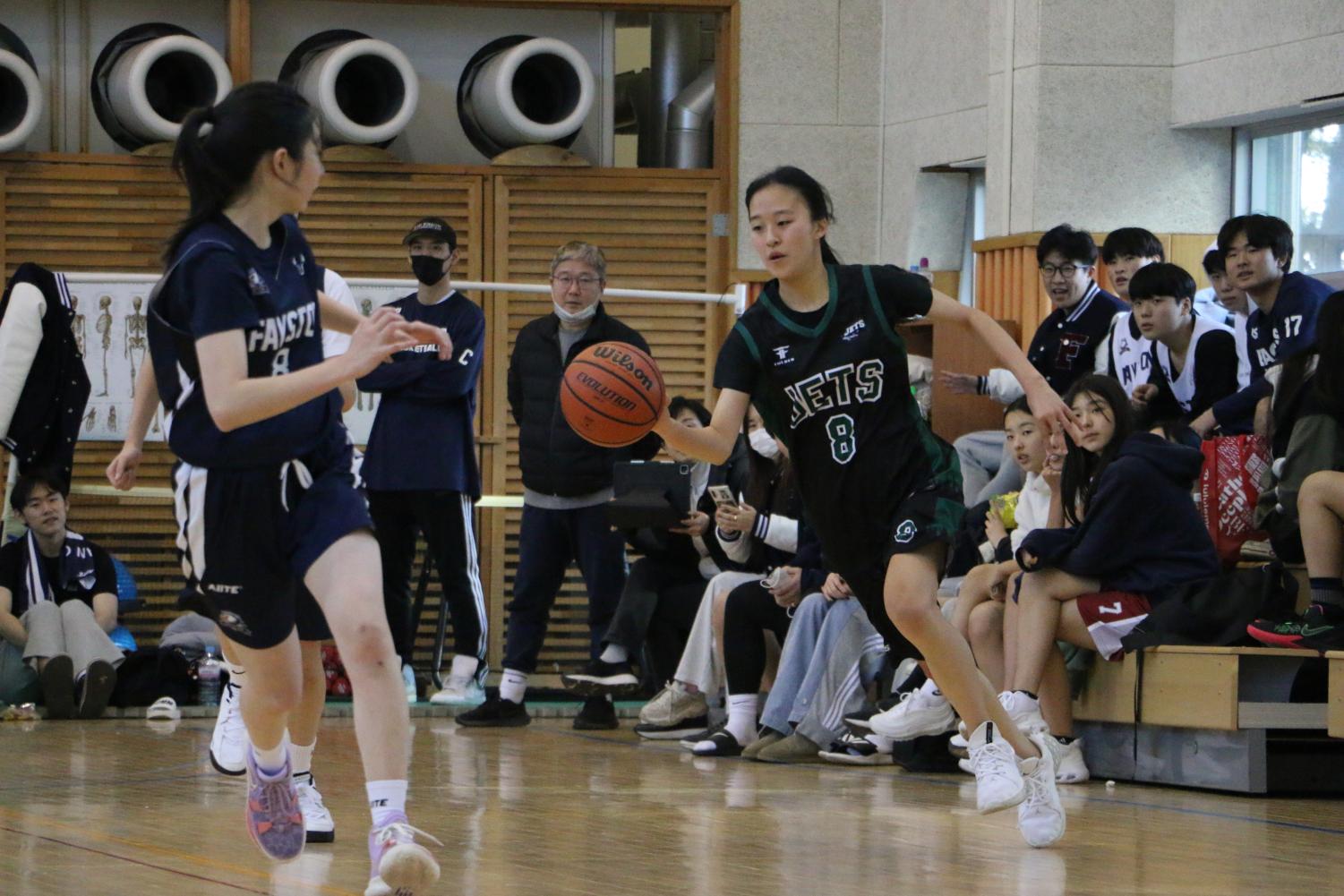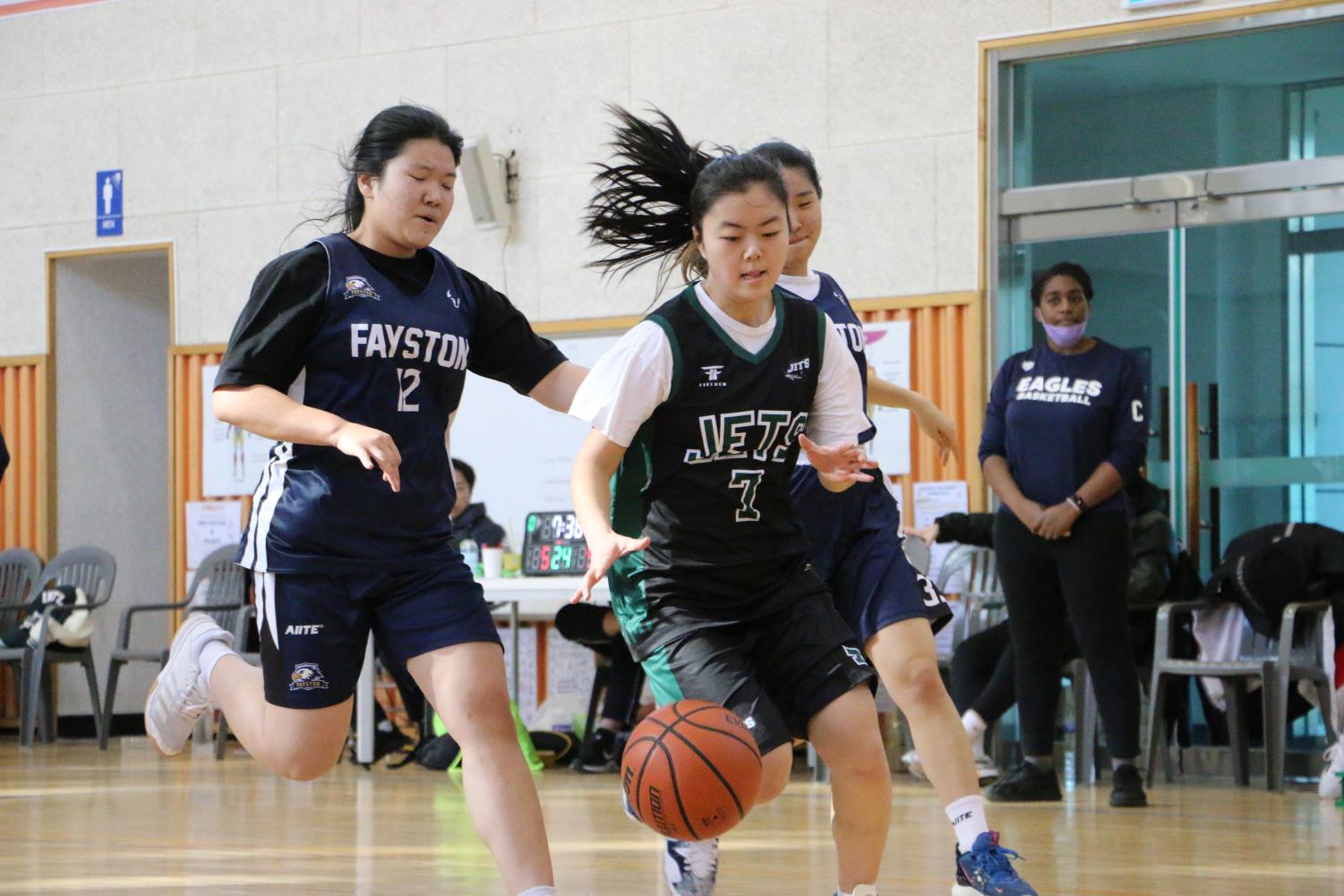 To redeem themselves after the loss to BFS, the girls got amped up, desperate for at least one victory. Mr. Park whipped out his tactic board to plan positions and plays. He kept cool and calm while he brainstormed their next offense and defense. With improved moves and 9th grade Minori's multiple three-pointers, the girls swept both bouts against the varsity and JV FPS squads.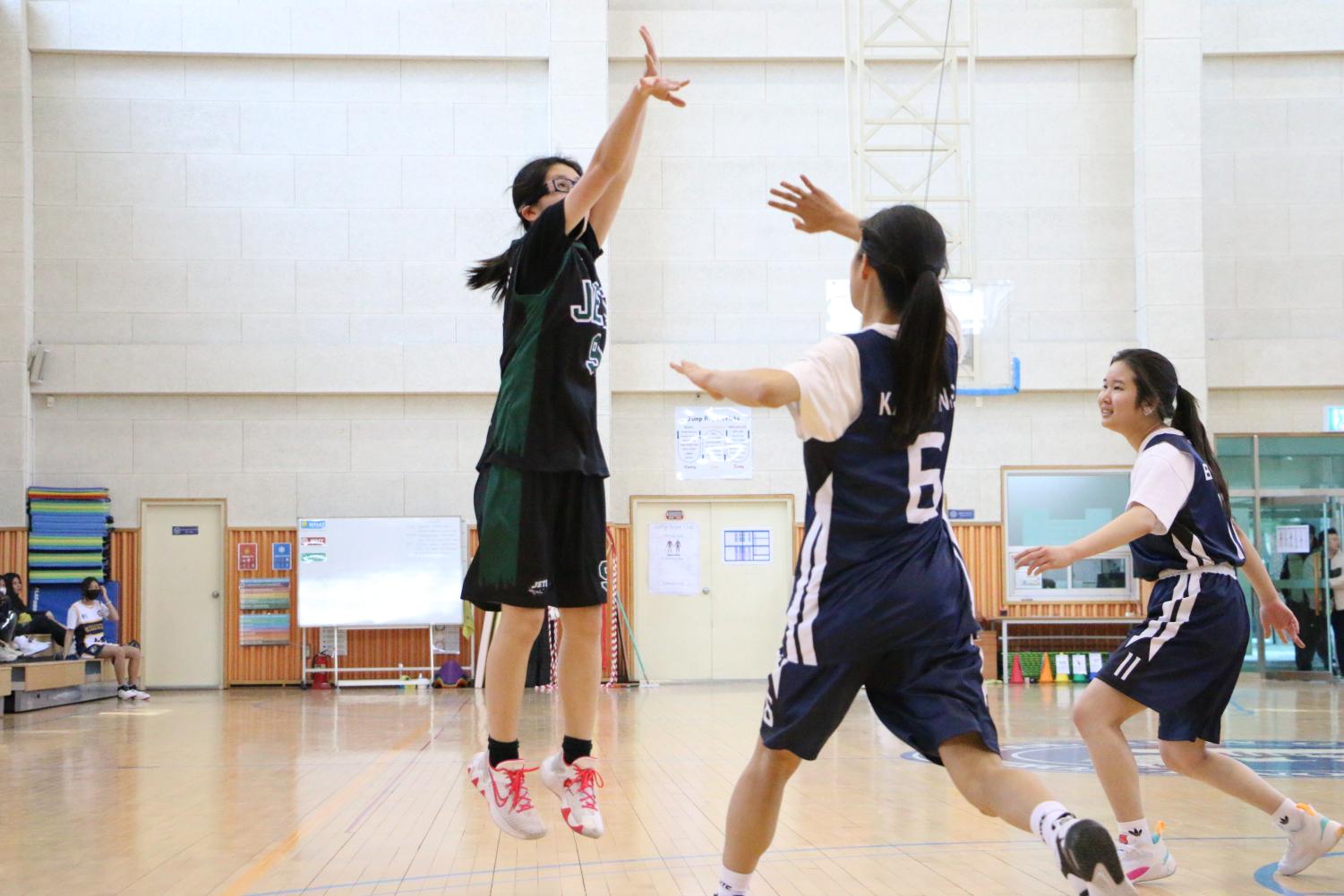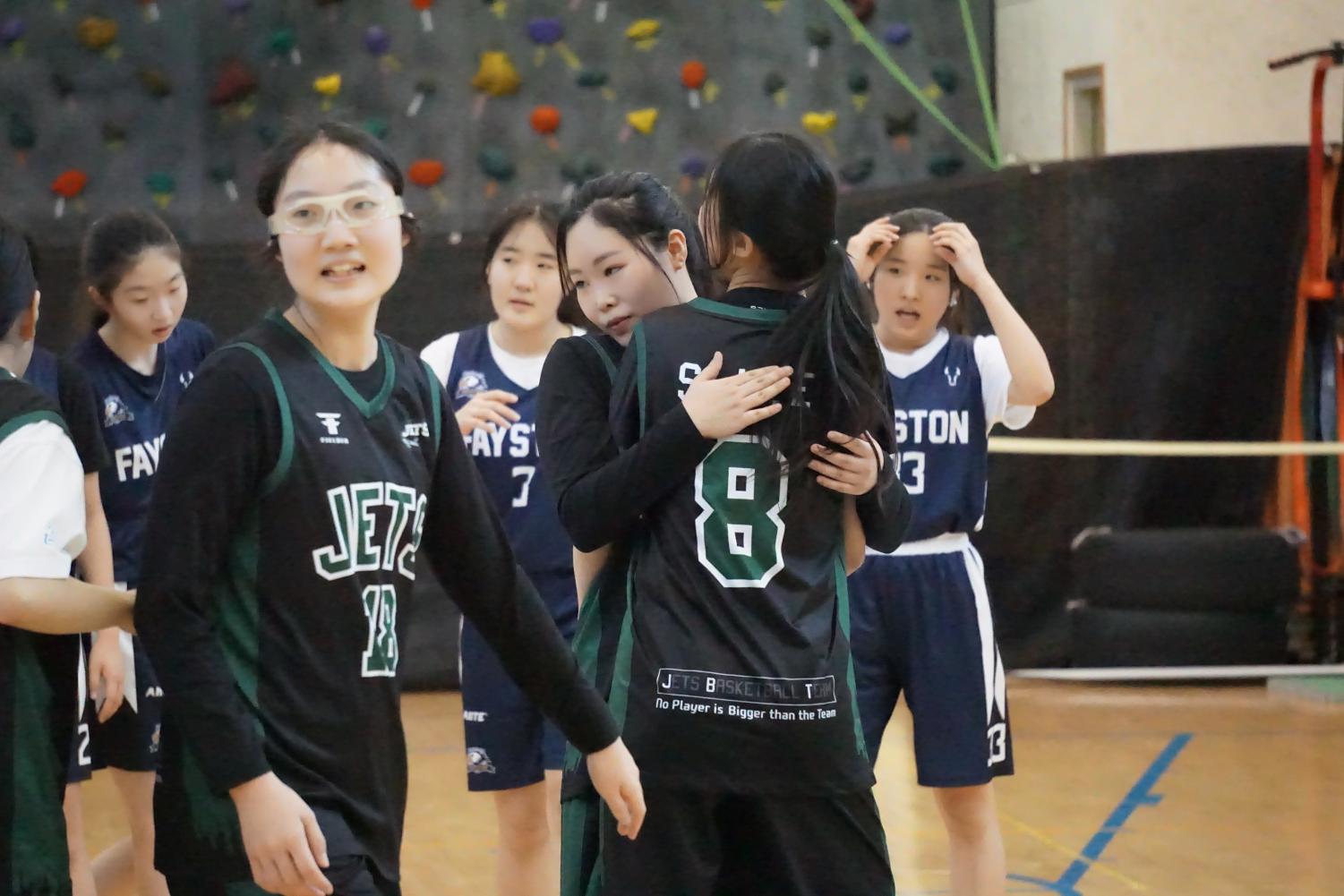 The boys' team competed at Sacheon Gymnasium for their divisionals. Although the boys brought meaningful effort, some key missing players and the lack of experience hampered their chances. The varsity team concluded the day with no wins and the JV squad went 1-2, finishing the day with an exciting victory.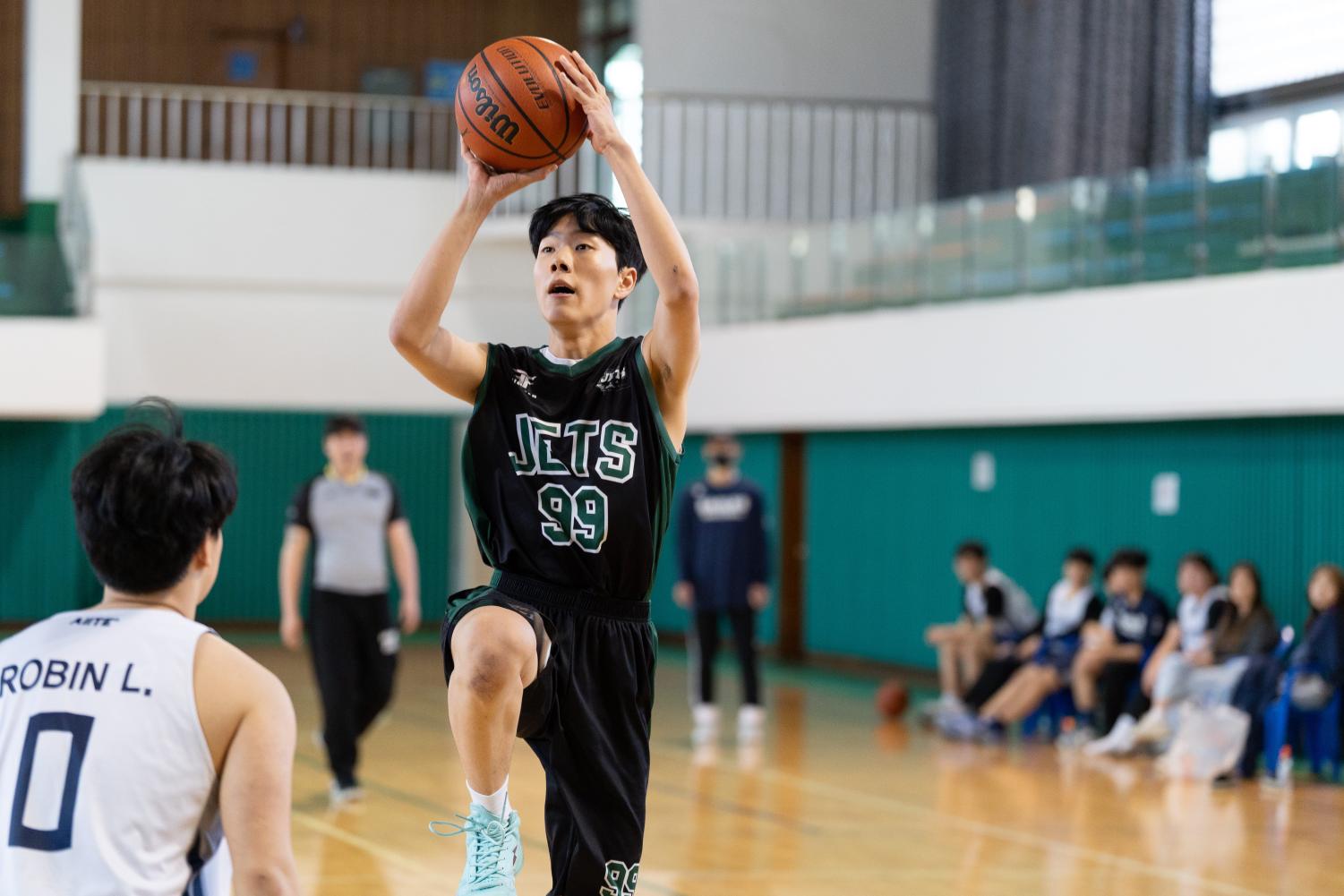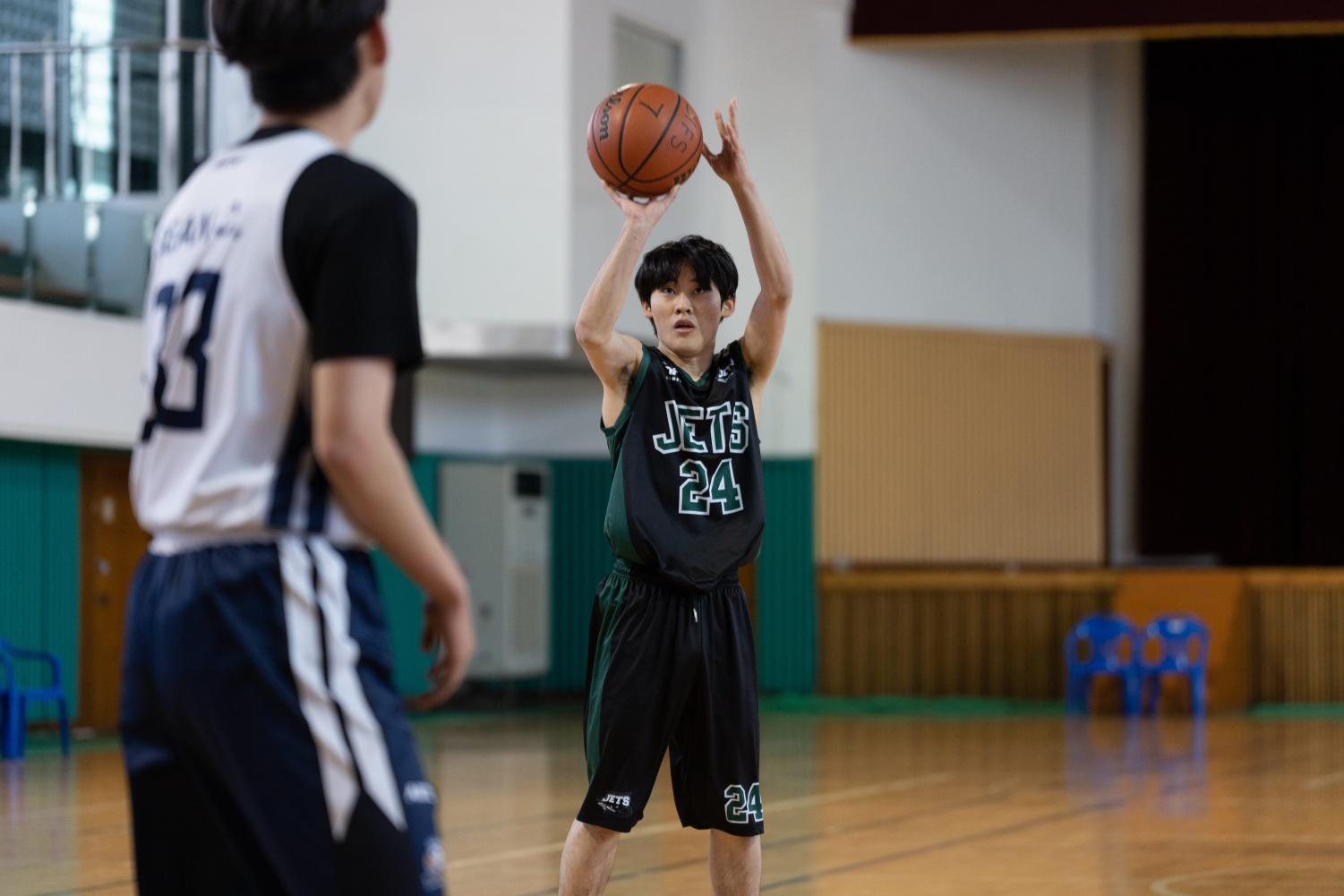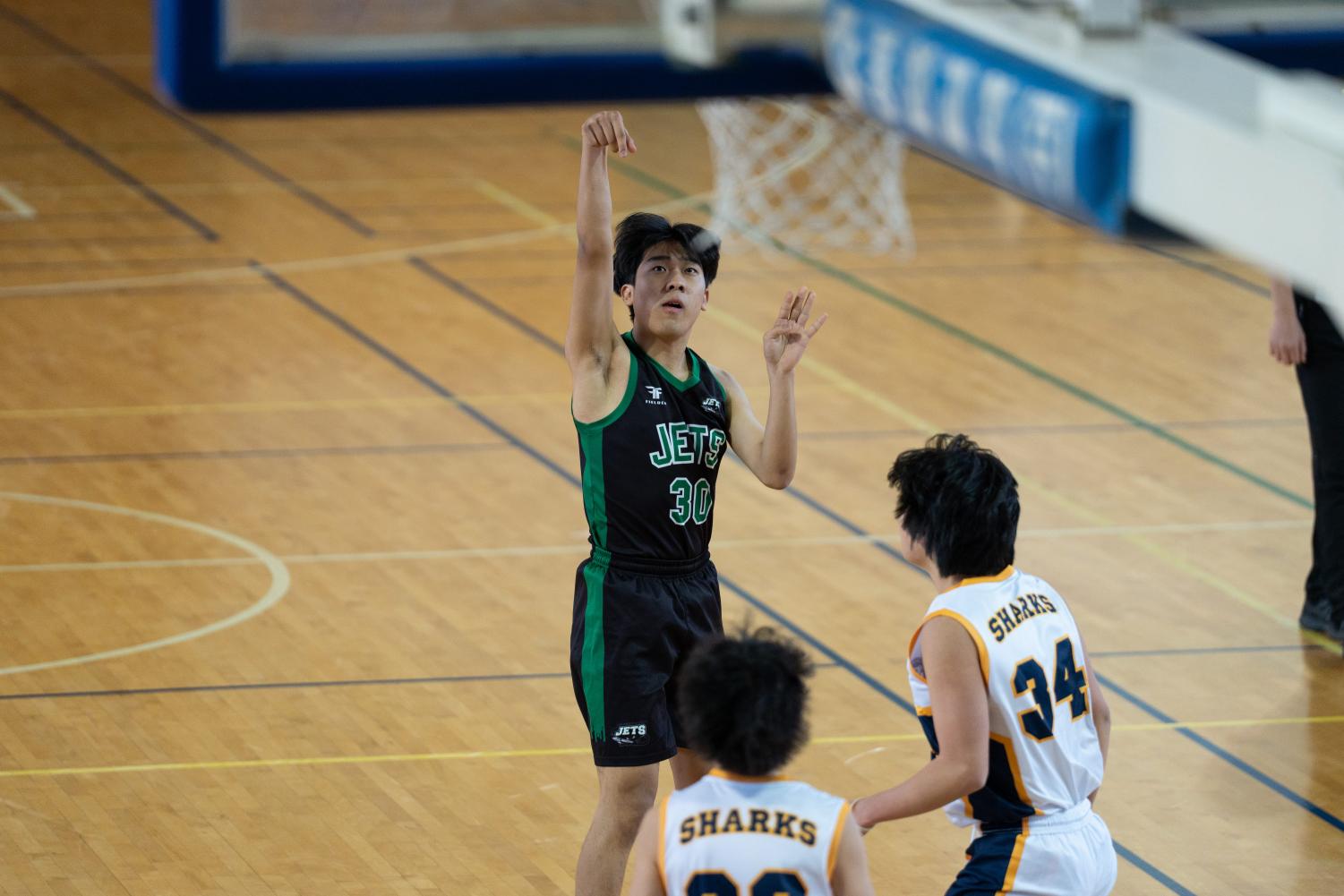 Since 2020, high school basketball suffered due to COVID-cancelations. Coach Kaschub said, "For a lot of sports, but definitely for boys' high school basketball, we just haven't been able to play over the past 3 years. I think that definitely showed up for the SKAC tournament. A lot of the boys put in a lot of hard work and digested a lot of things we are talking about in practice." This is the first time the seniors hit the court since freshman year.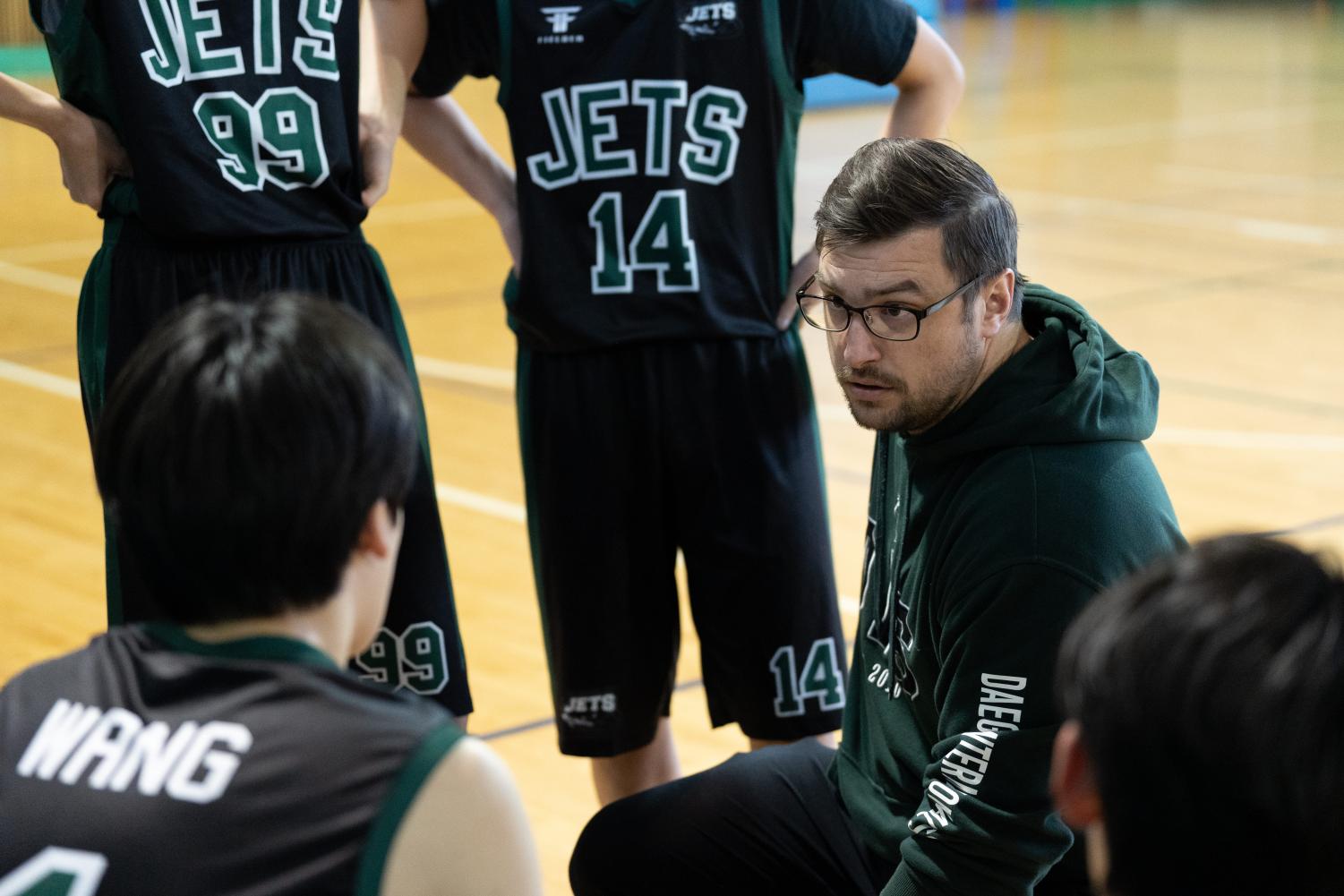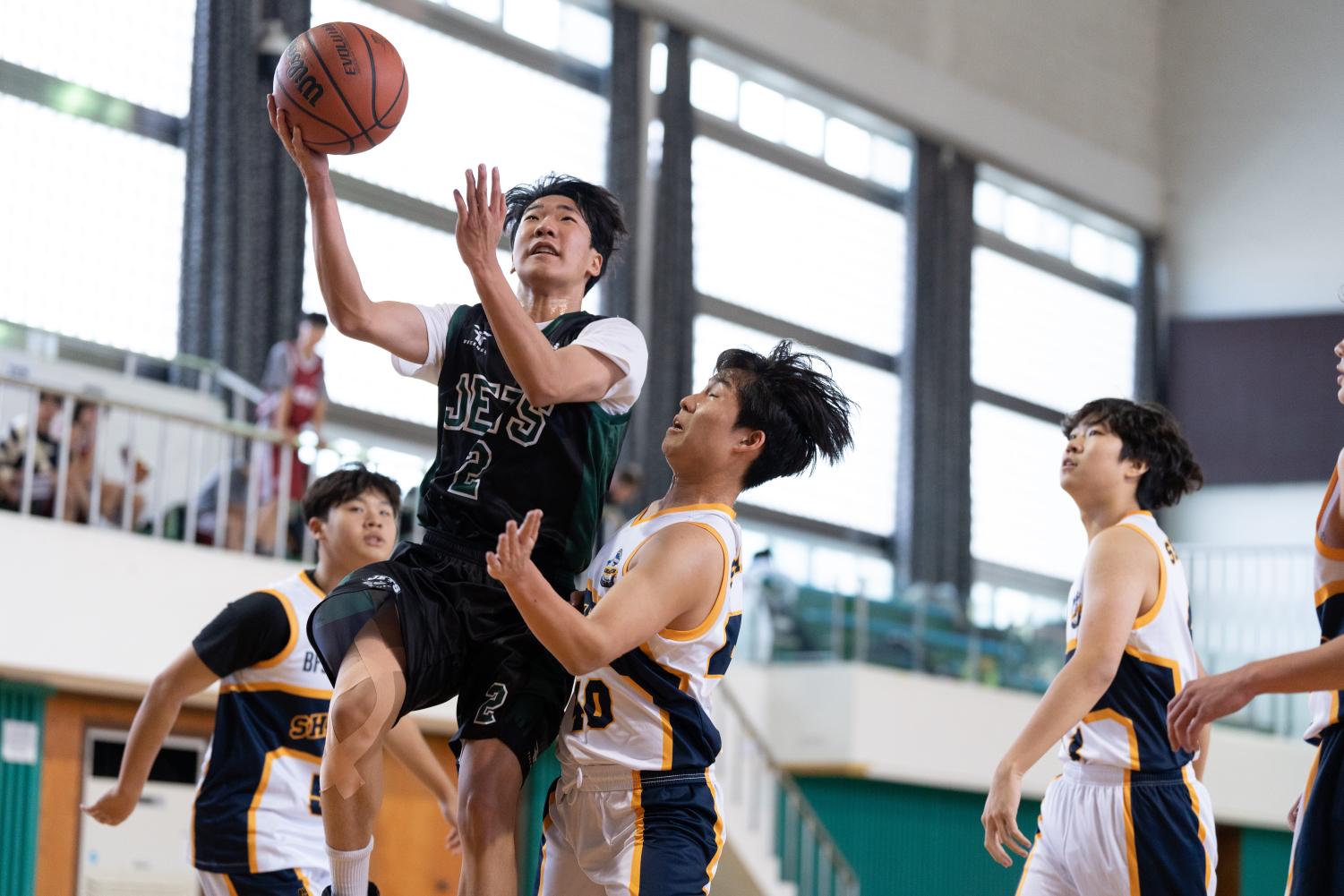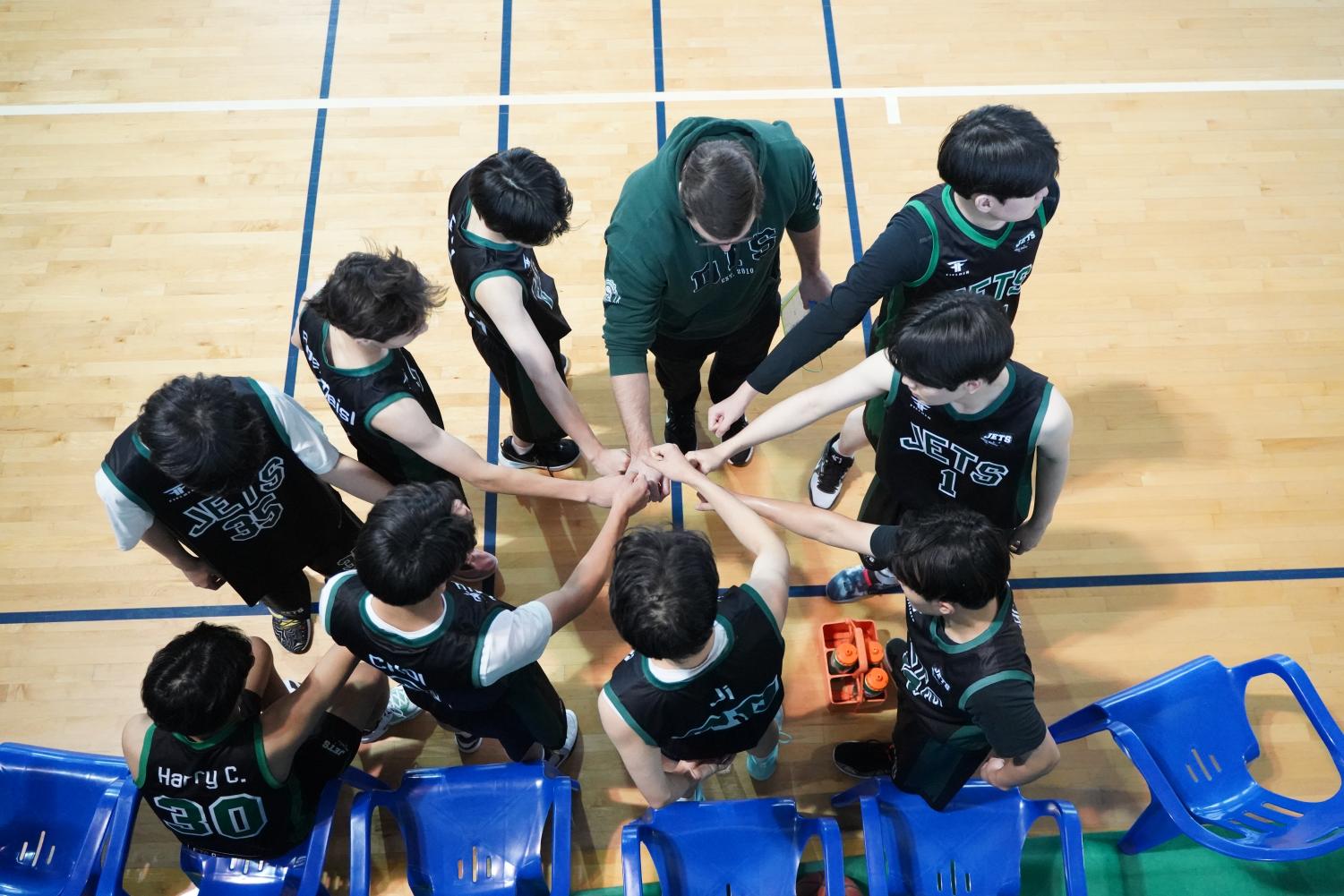 Through these challenges, both the girls' and boys' teams strive to improve and bring promising results home from the upcoming finals on March 17th.