DIS Artists Display Ceramics, Portfolios, Paintings and Fabrications in the Jetnasium
Secondary Students Flex at the Winter Fine Arts Festival
DIS hosted the Middle High School Winter Fine Arts Festival in the Jetnasium before Winter Break. Art and music pleased the eyes and ears just one night after the elementary show. For DIS artists, this event served as an opportunity to showcase the projects they worked on throughout the semester. The event was organized by Mr. Gum and Ms. Je, who exhibited the artwork and supported students to display their best efforts. 
On the overall content, Mr. Gum stated, "In middle school, we have design and fabrication classes, where they display 3D projects. For high school students, the main focus is fine arts. The 9th and 10th graders are focusing on painting, where they displayed their own acrylic paintings. For 11th and 12th graders, they showcased their 2D works around a certain theme, and they also worked on ceramics for the first time. For AP students, they displayed their portfolio that they were working on for their AP."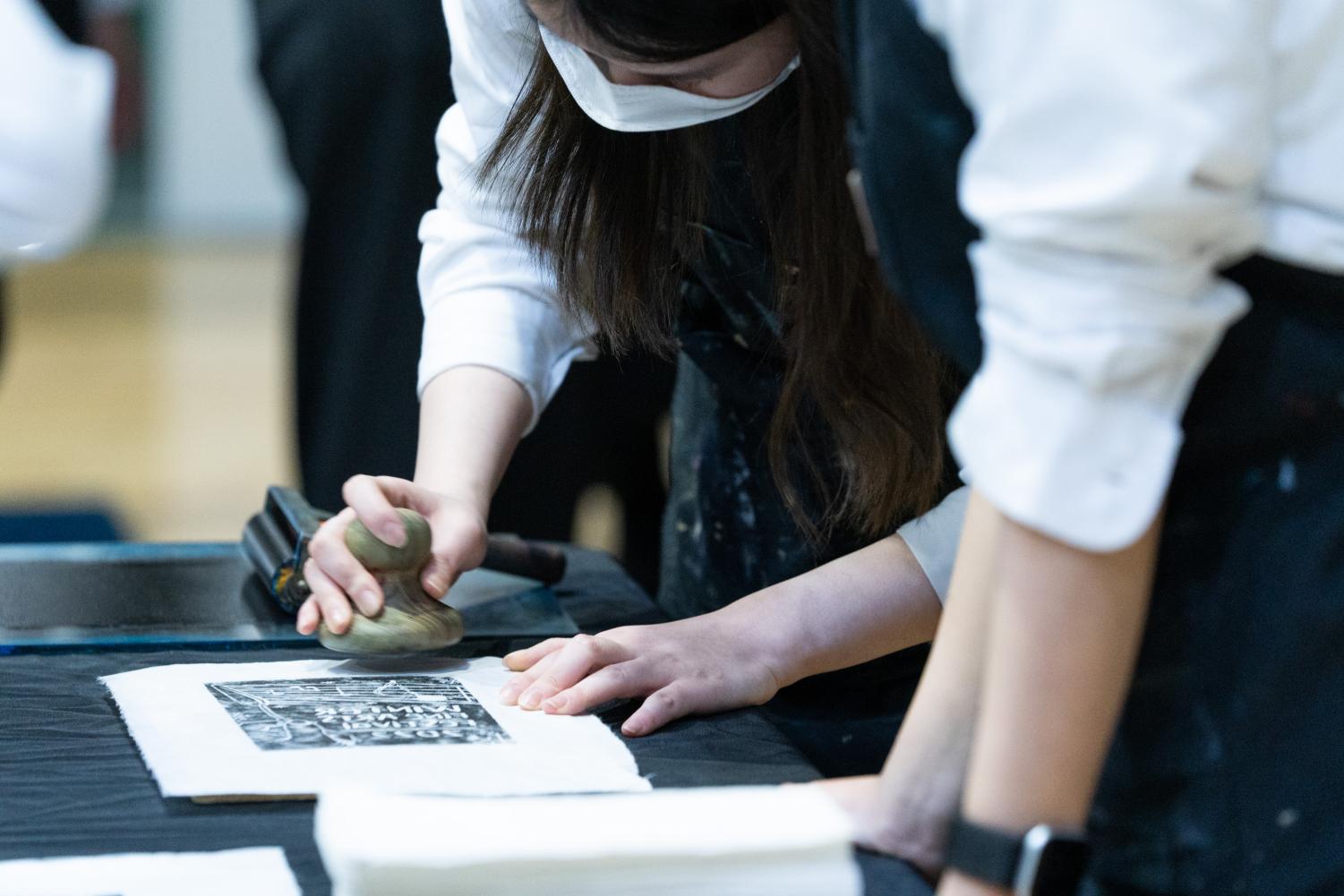 Eugene in 10th grade commented, "This time, I drew an acrylic painting in a theme I chose. I had a fun time working on this project, and also learned a lot."
Minchae in 12th grade added, "I mainly submitted paintings and some drawings about fruits, natural disasters, and satire. I enjoyed working on these projects because it has been several years since we had the Fine Arts Festival, and the return of the event is memorable for me and others."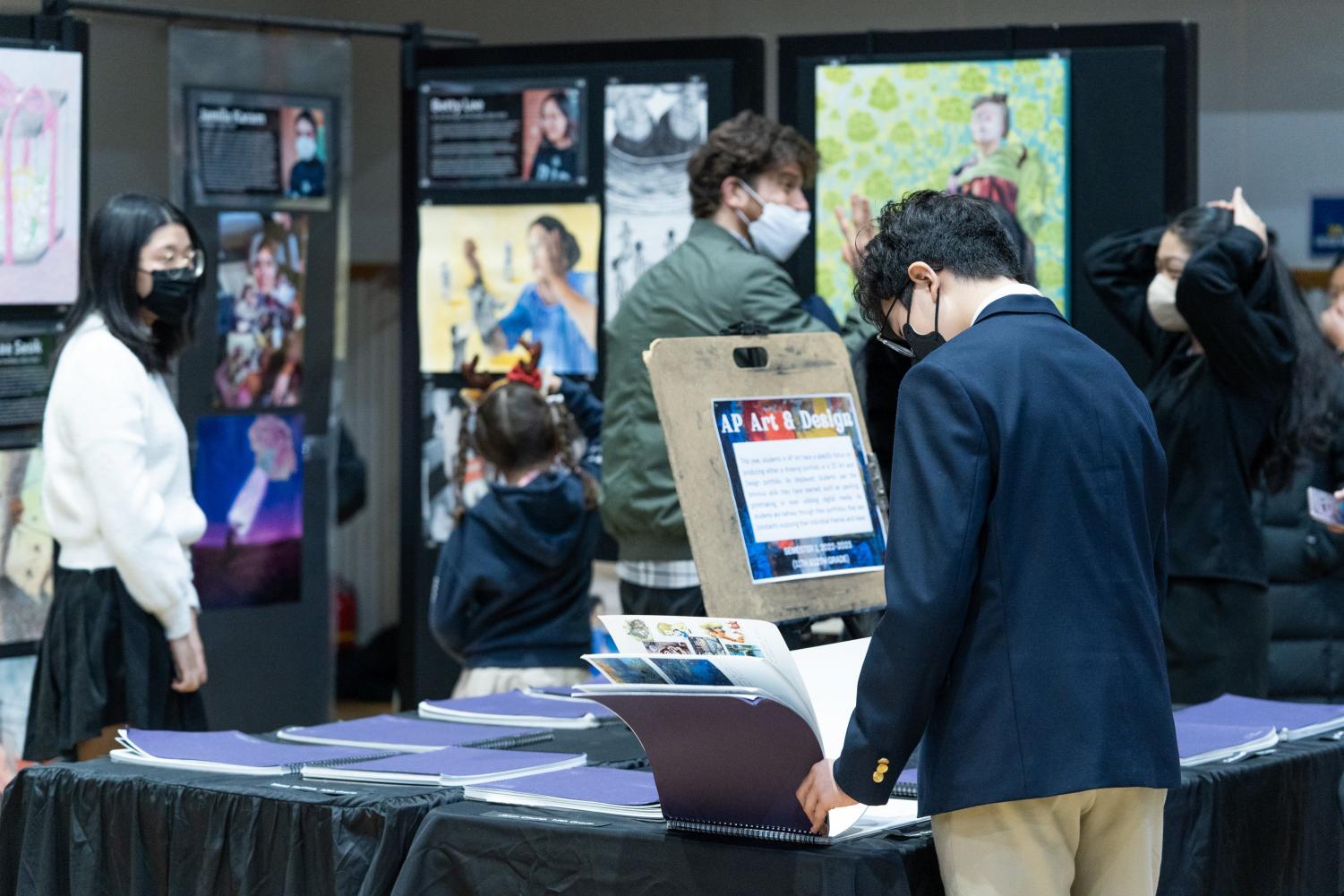 A lot of preparation was put in. Mr. Gum described, "There were little problems throughout the process of creating projects, but there weren't any major problems. For the setting up of the show, though we were out of practice for several years, the members of the National Junior Art Honor Society and the National Art Honor Society took a proactive approach in organizing the event, so there weren't any major difficulties for myself in organizing the event. The students, though, had to do a wide variety of work, so for them, it was difficult to do projects from drawings to pottery."
Overall, Mr. Gum noted, "The event went well. I saw the audience truly enjoy the exhibits, and I think we can continue this for the success of the Spring Fine Arts Festival. I think the students have done a phenomenal job for this exhibit, and although they did very well, I think the subject of art has infinite possibilities for improvement, so I hope that we can improve and do better in the future."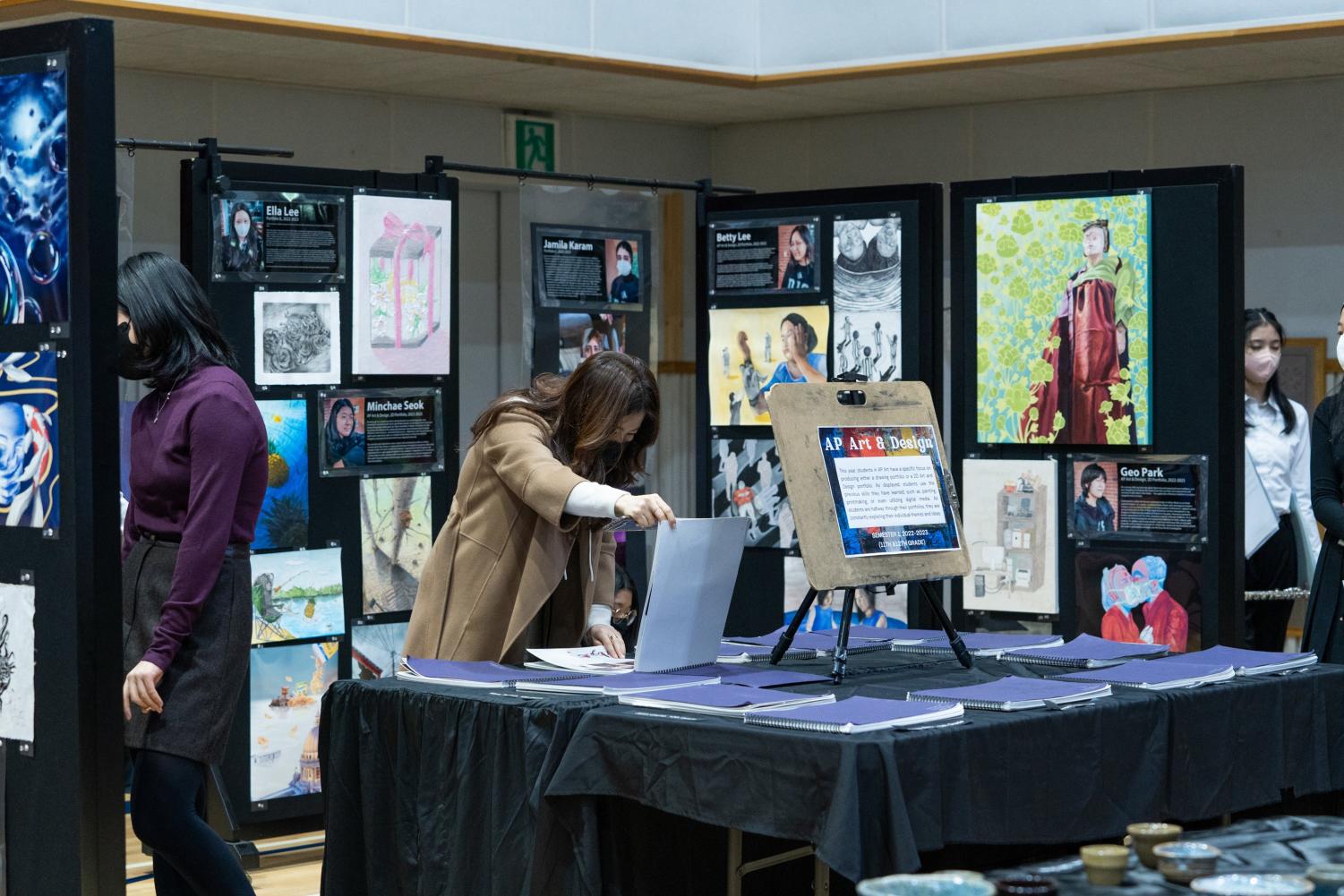 Thanks to the dedication and hard work of the art department, staff members, and students, the 2022 Winter Fine Art Festival ended as a success. With much feedback received and a promising closure, the art sector looks forward to the Spring Fine Arts Festival.