Get the Show on the Road
Elementary Students Rock the Winter Fine Arts Festival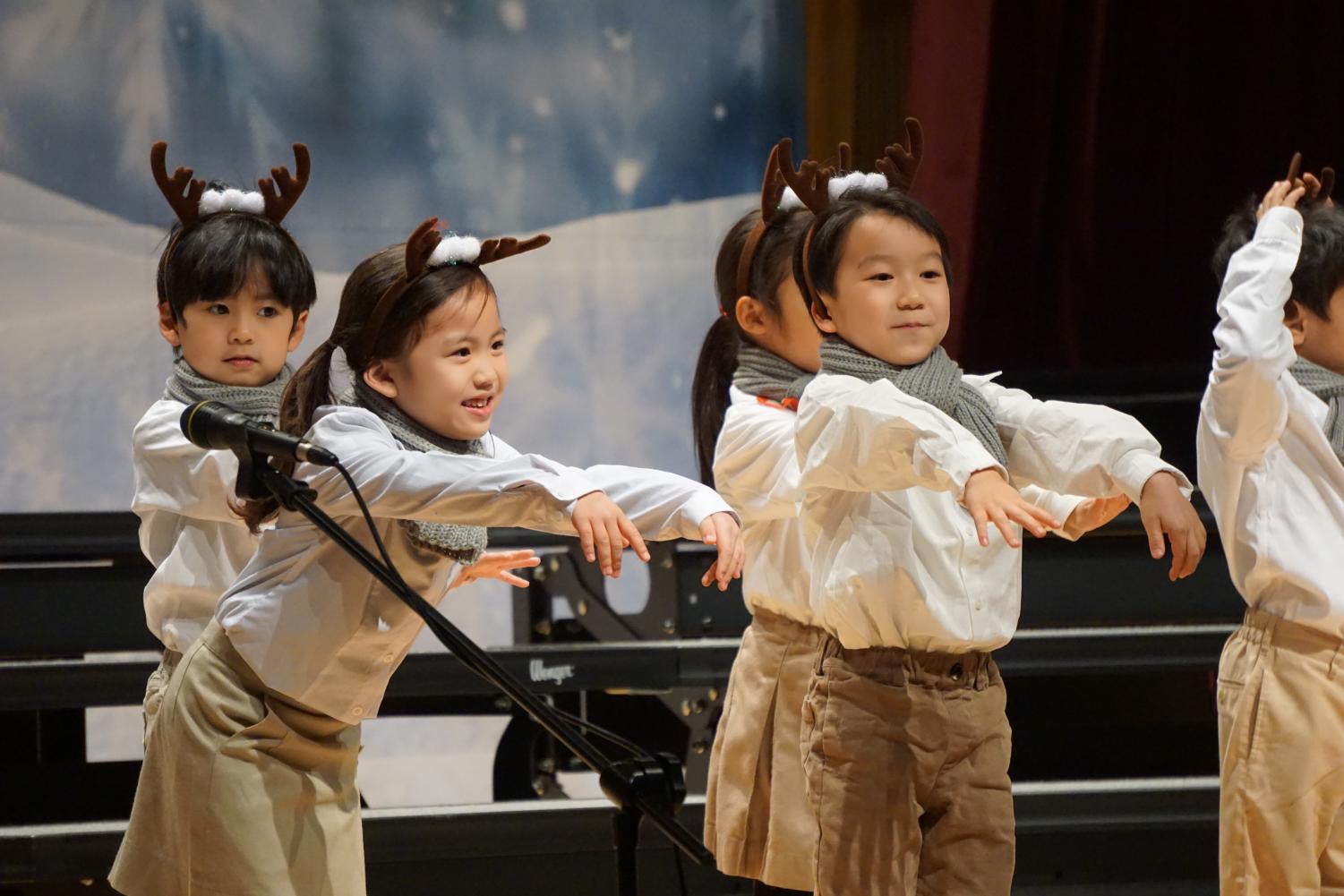 Despite the cold, adorable carolers warmed up the Jetnasium. K-5 students sang beautiful melodies to celebrate the wonderful time of year at the Elementary Winter Fine Arts Festival. On Wednesday, December 14th, students from Kindergarten to 5th grade performed over twenty winter-themed songs in front of parents and teachers.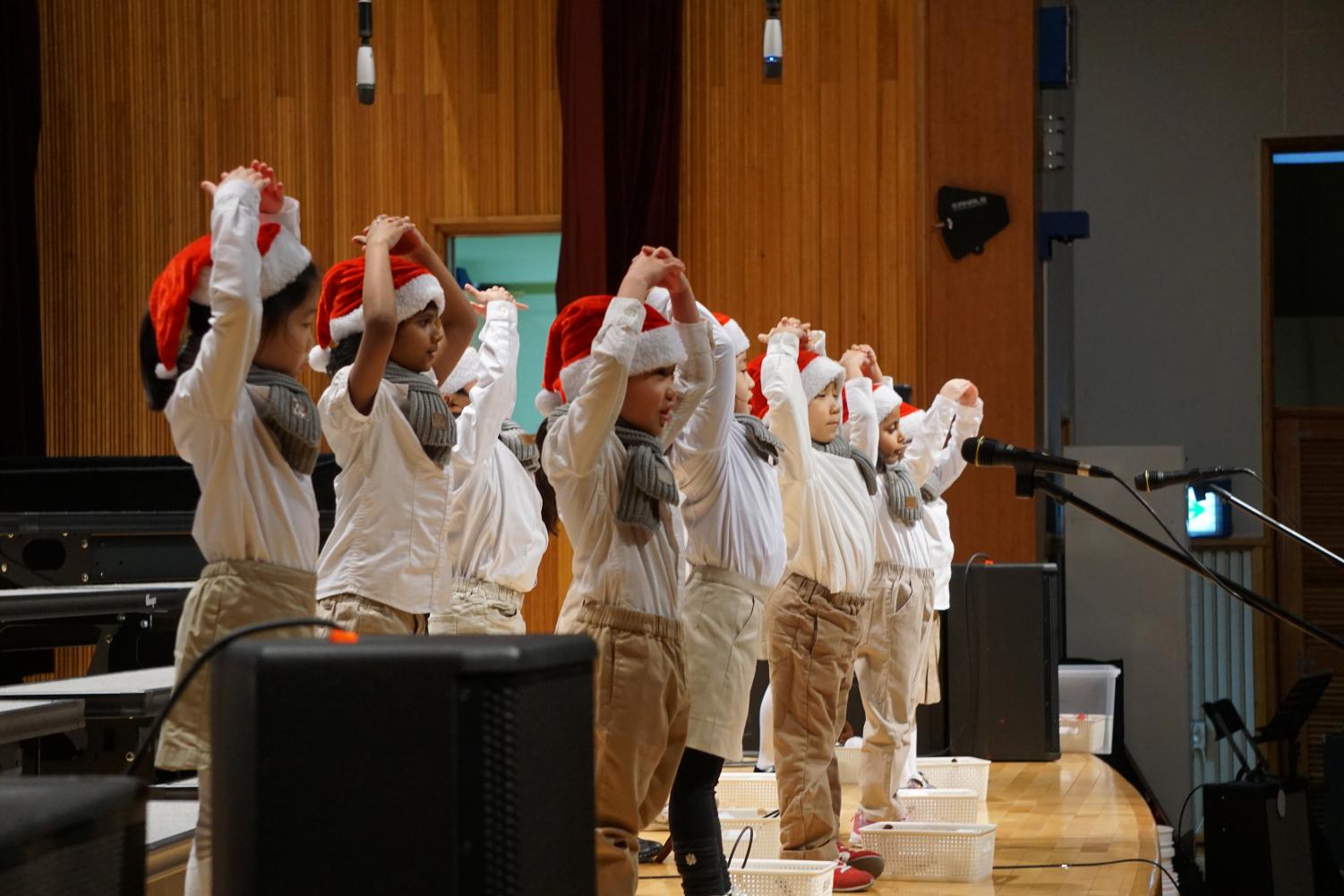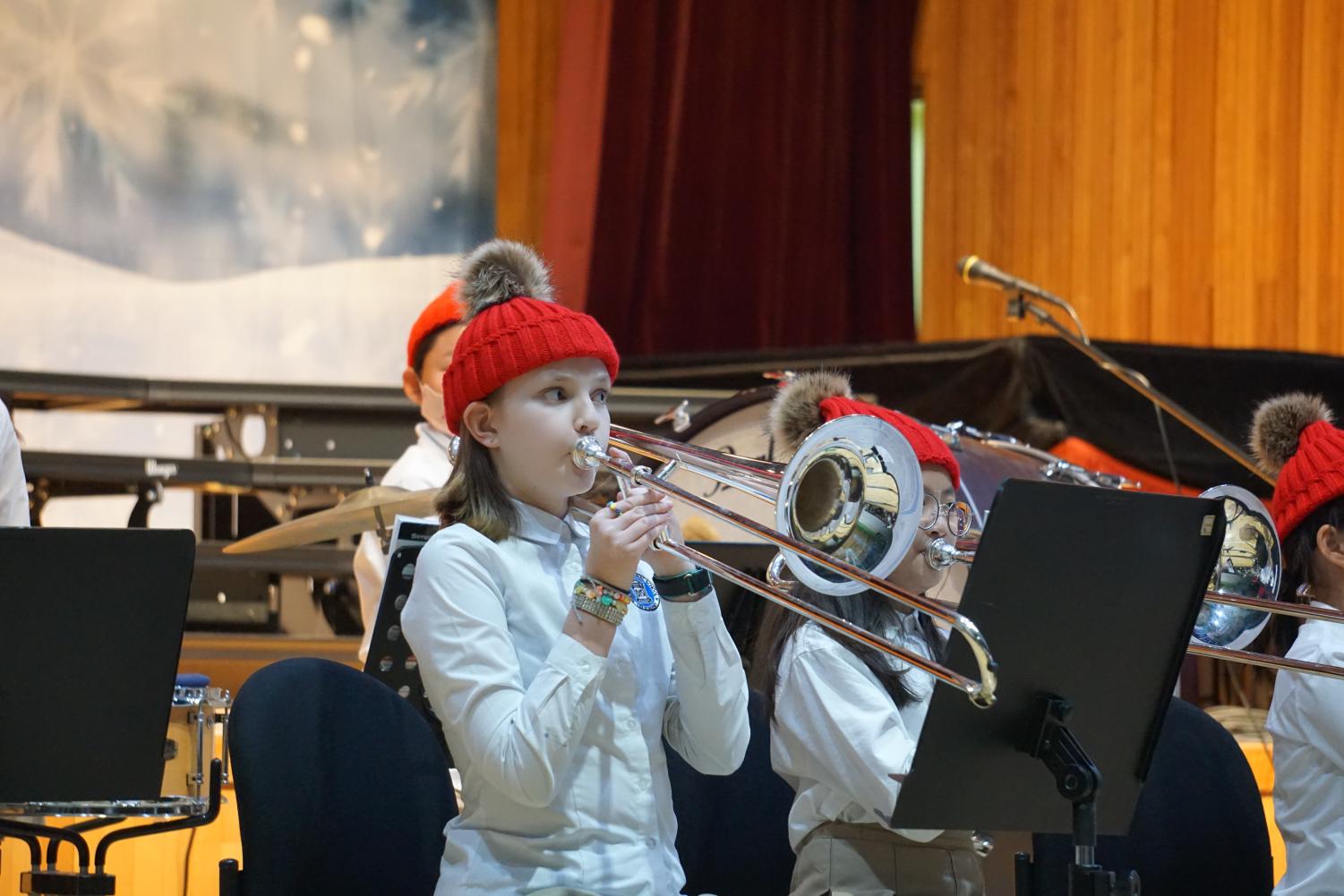 The music department put great dedication ensuring that this event would be an enjoyable time for all. "It was exciting for everyone because we didn't have one in three years. I met many parents and they were also excited," Mr. Park said. He also added, "It was a great time for families, teachers, and students overall, and I thought the festival went pretty well." But most of all, Mr. Park wanted every elementary student to enjoy their time at the concert. He explained, "My goal is just one thing: I want them to have a positive experience at the festival."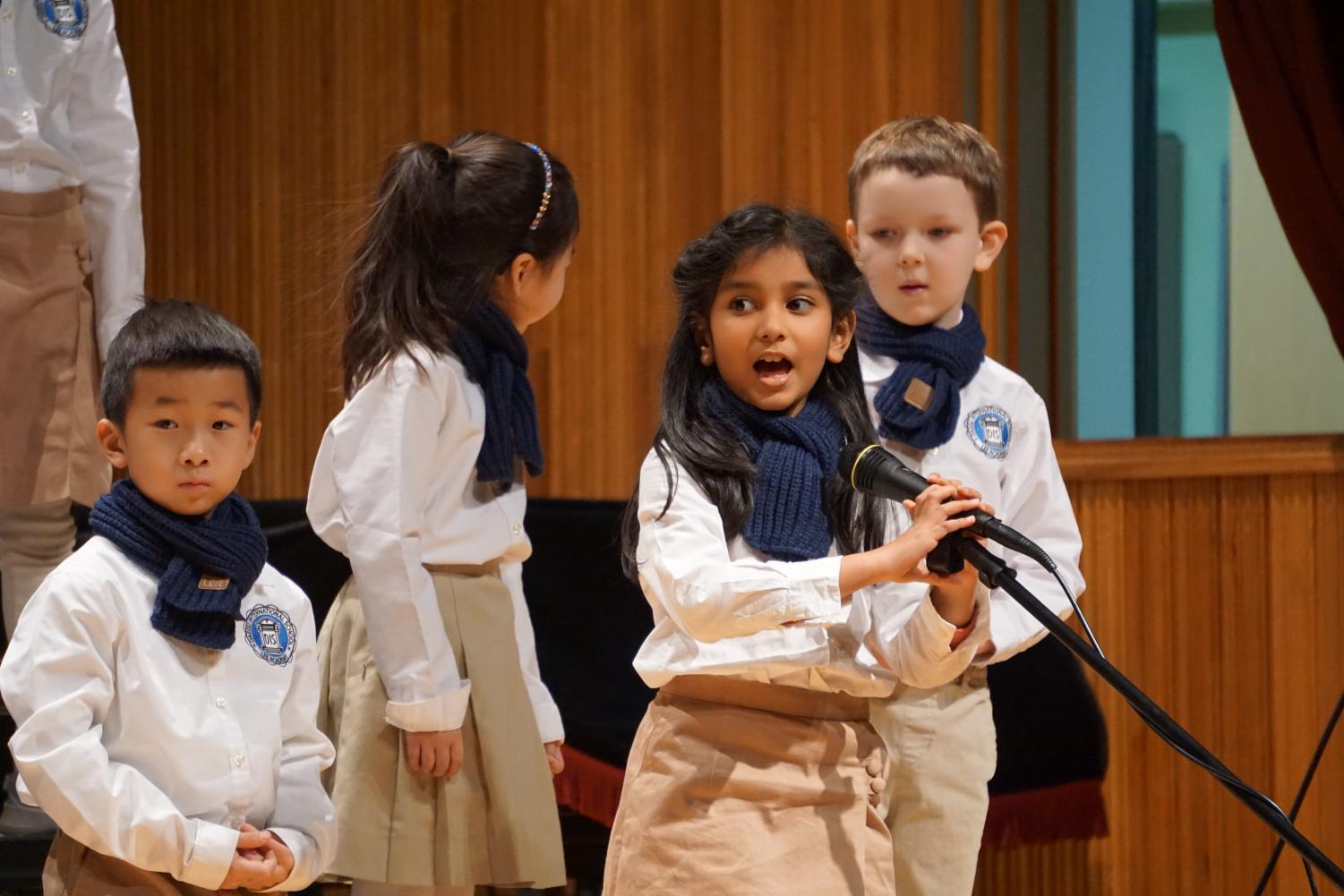 During the performance, the kids' faces were gleaming with happy smiles. Molly, a fourth grader, commented, "I enjoyed it [the concert] because many people sang, and I like singing. It made me feel happy."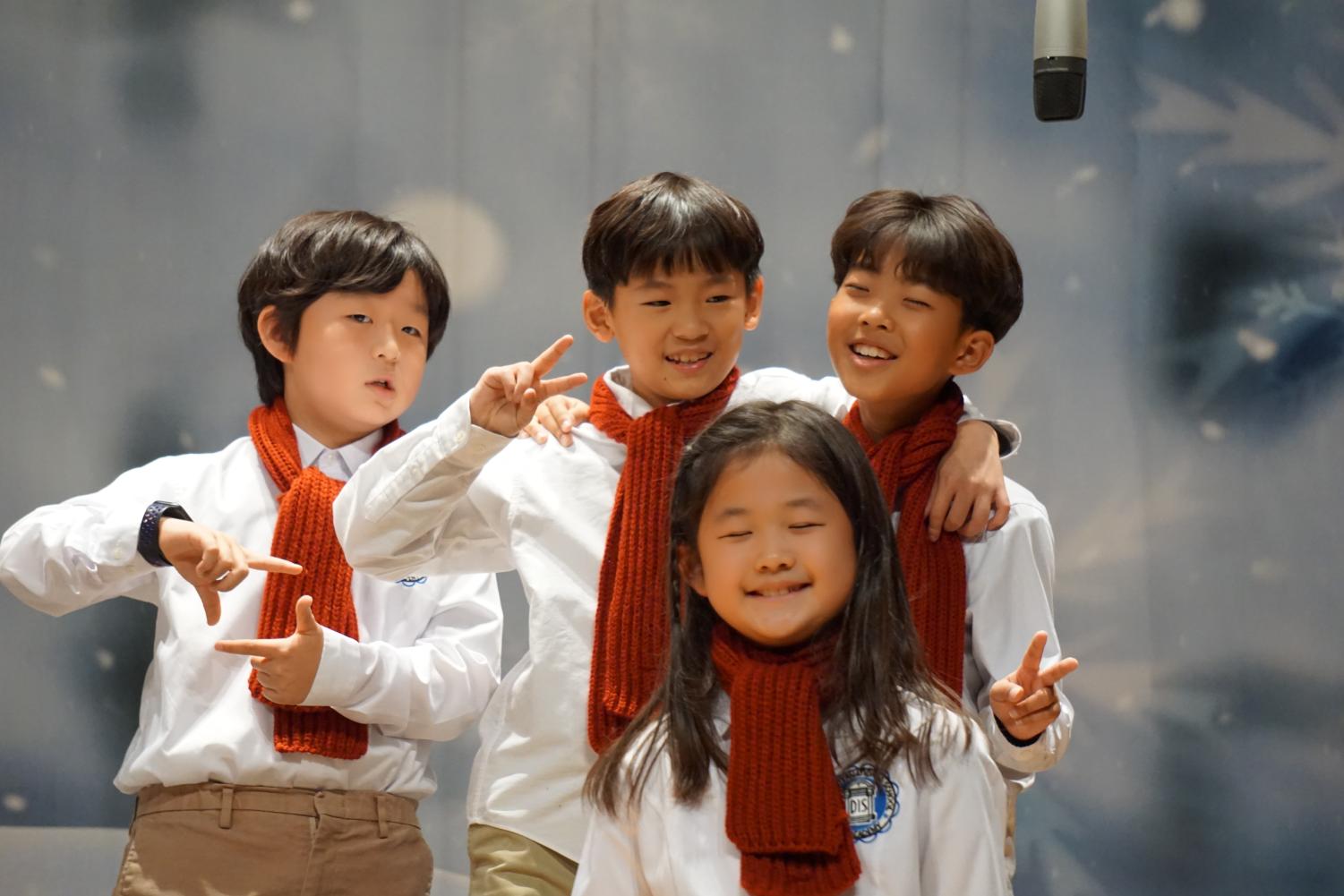 All of the students gave their best efforts throughout the semester to perfect their performances. Not only did they sing, but they also played instruments, and incorporated short dance numbers into their songs. With the pressure growing, Mr. Park encouraged the young singers to have fun and not worry about their singing skills: "I always tell them it's ok to make mistakes during our class time or at the concert because we just learn from it." Thanks to Mr. Park's affirmations, all of the students had a great time. 
The event also attempted to focus on a general winter concept rather than a traditional Christmas theme. Mr. Park said, "Mrs. Cameron encouraged me not to have any Christmas music because not everybody celebrates Christmas. We decided to go with the winter theme, so I tried to pick songs related to snow, winter, or like light."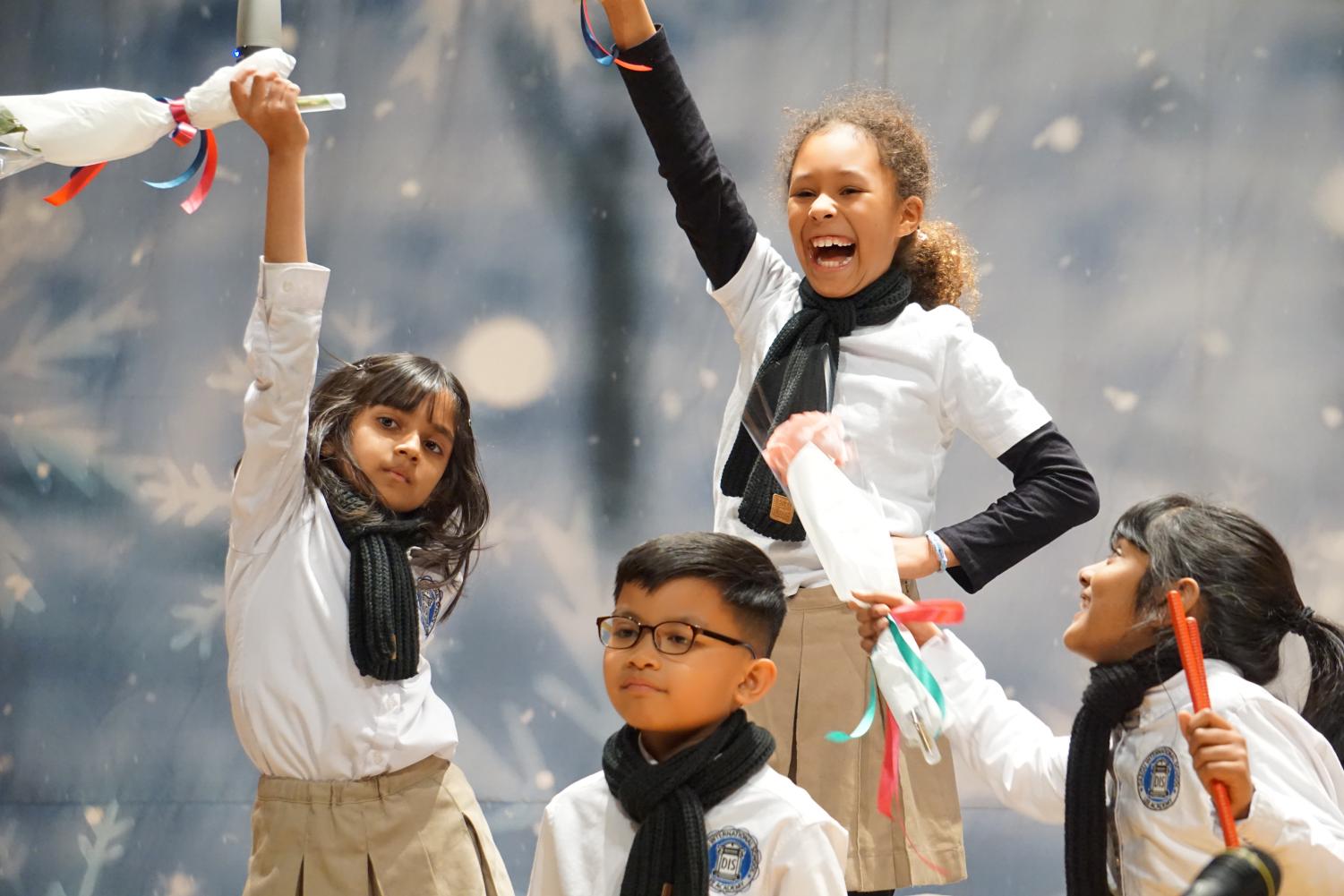 The seamless return of the elementary winter concert ended December with delight. The kids are already looking forward to the next festival, and Molly mentioned, "I want to say to the guests that we have one more concert left, so stay tuned."