Musicians Wrap up the Winter Fine Arts Festival with a Double Surprise
Middle and High School Orchestras Perform Christmas Concert to Record Size Crowd
Thanks to the collaborative efforts of the art and music departments, the DIS community enjoyed a joyful finale to the first hald of the year. Middle and high school students performed seventeen songs in the Winter Fine Arts Festival on December 15th, a rebound event since the pandemic. Isabella, a sophomore, said, "It was a great experience because during the COVID-19 pandemic, we weren't able to do any live performances, and this performance was really good in my opinion."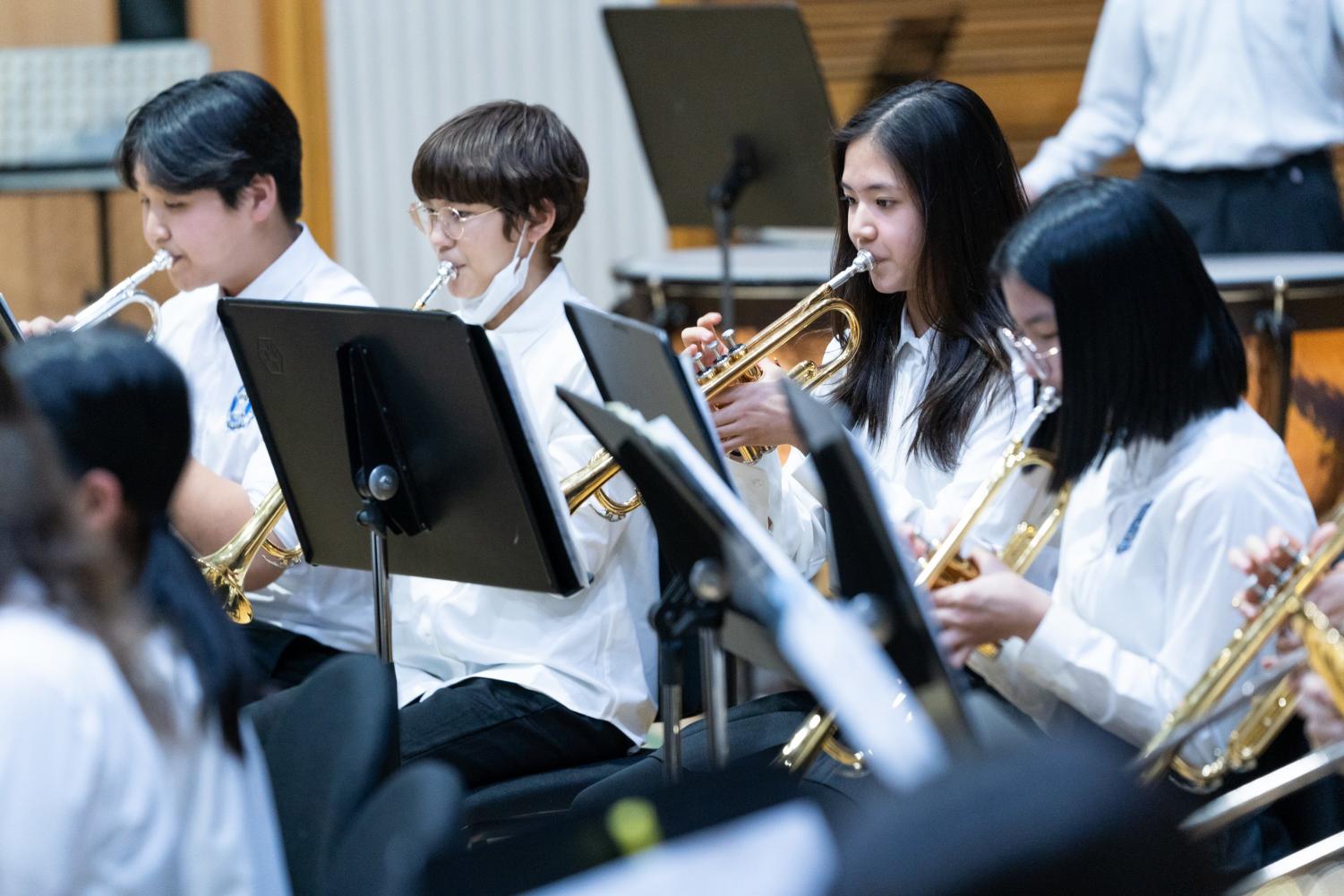 Since it had been a while since the last Fine Arts Festival, everyone was all the more nervous. For some students, this was their first-ever concert, which made the event practically nerve-wracking. That being said, Mr. Hutchings left a positive comment about the overall performance: "Sometimes you will hear people going like, 'we played better in the rehearsal.' In this case, we played better in concert. It felt really good to be in front of the audience again."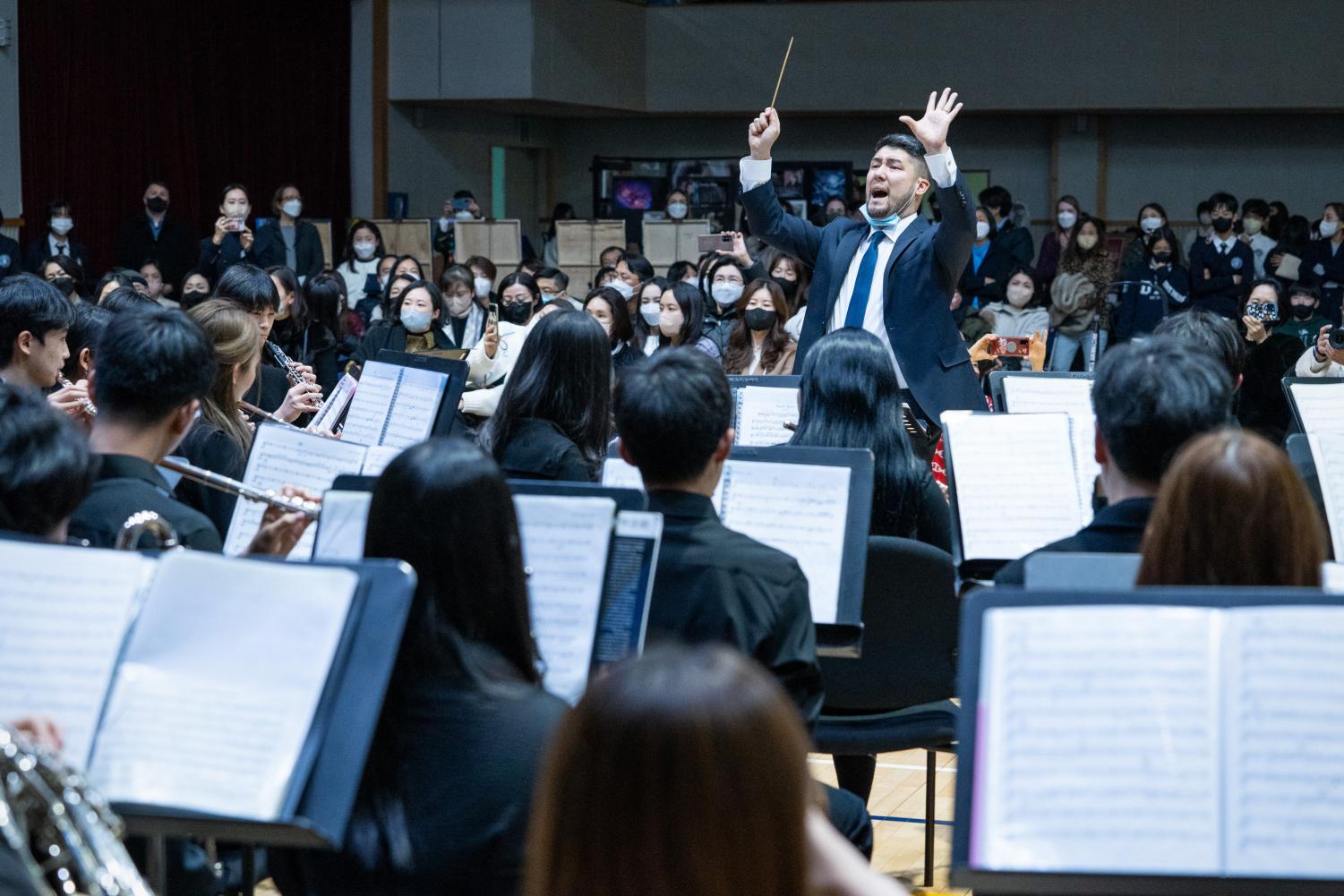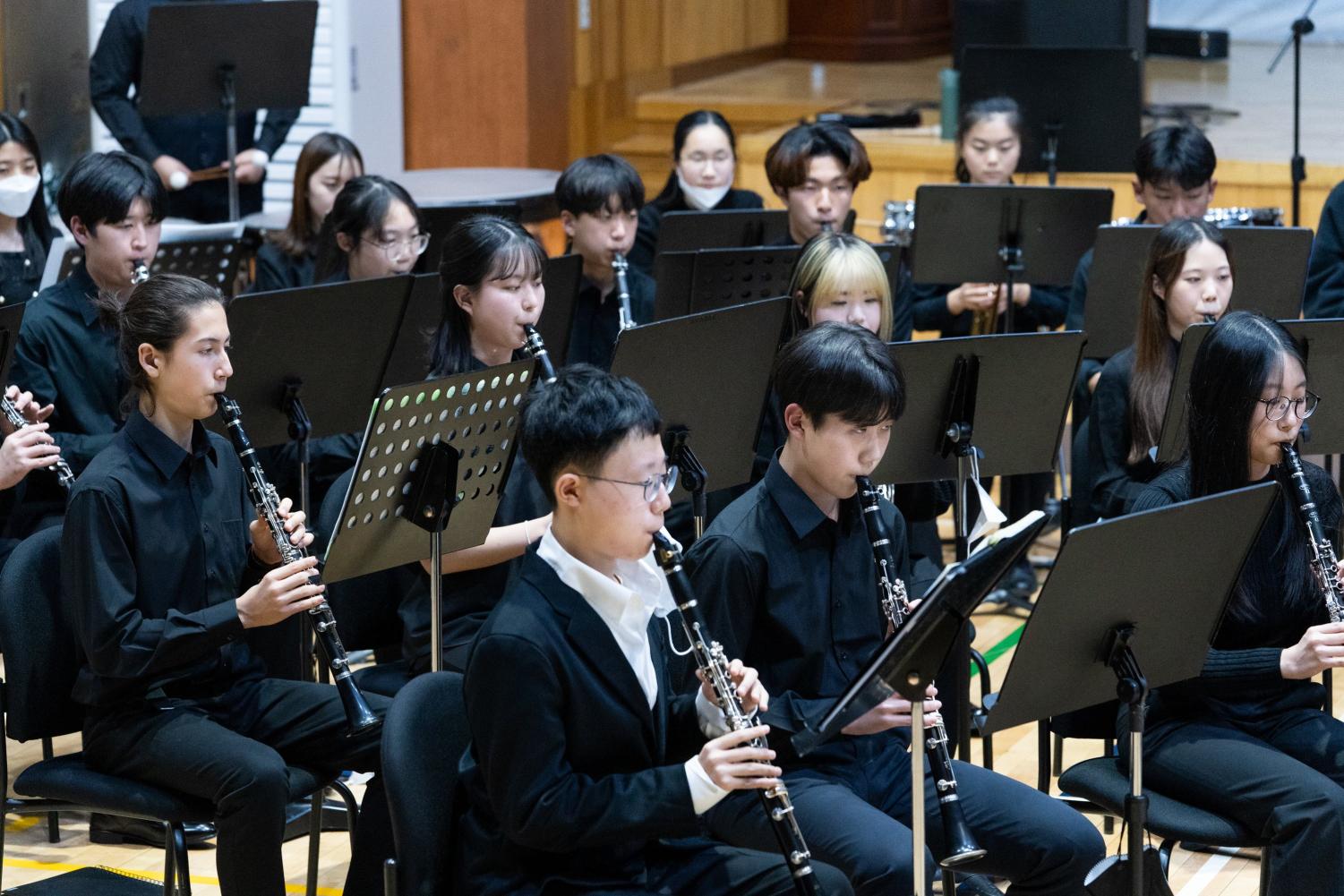 To add more jolliness to the concert, the whole middle and high school music students came together and played the song Silent Night in the end; lights were turned off and a surprise flashlight show amazed the audience as the students hummed to the song.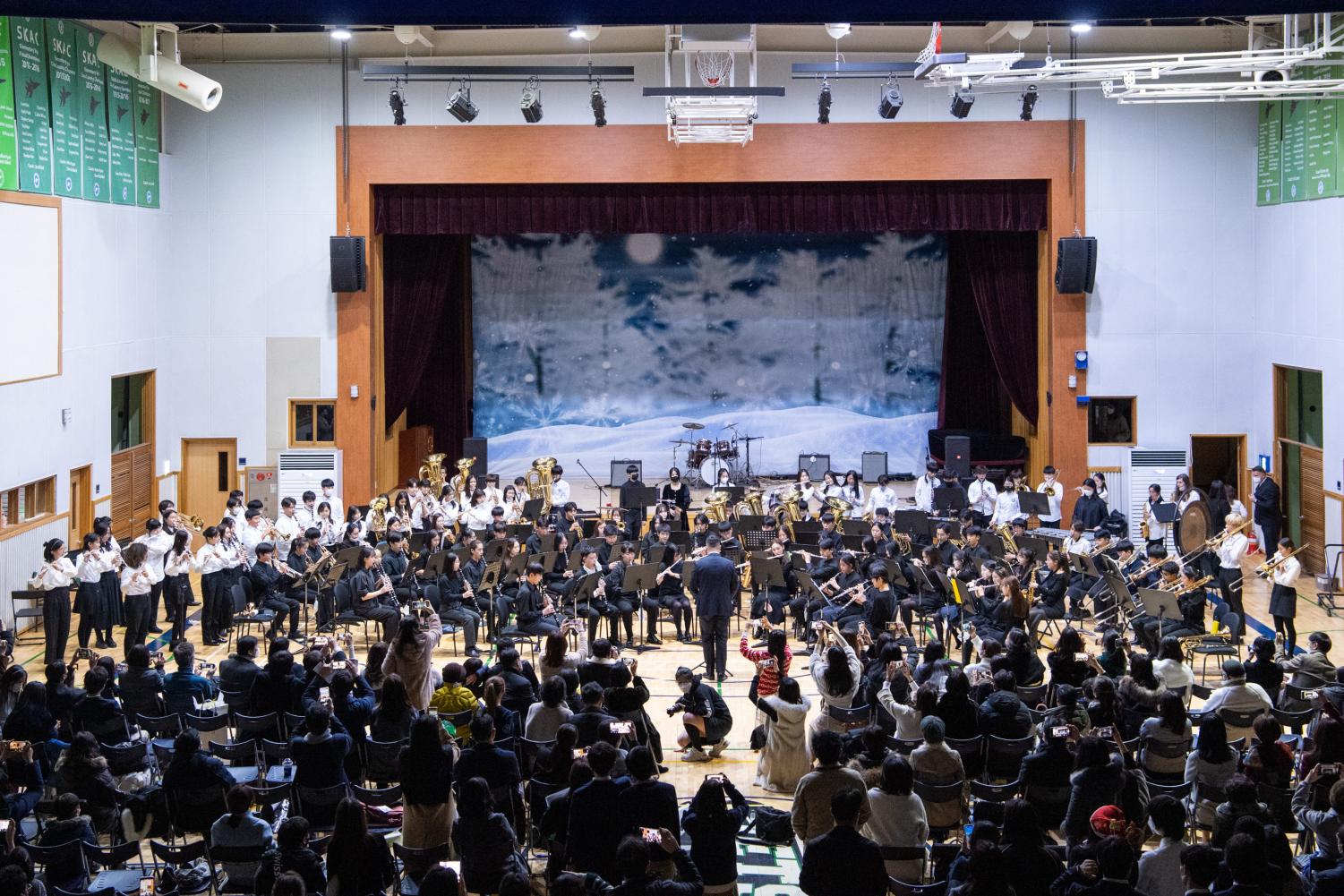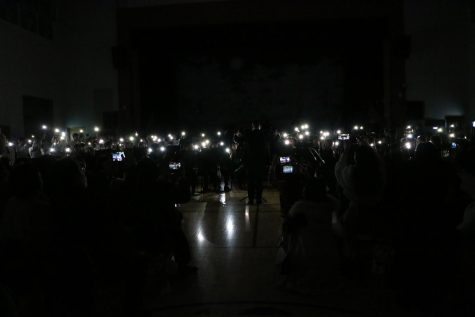 However, the real surprise came when members of the high school rock band, Wartortle, put on a grand finale to the concert. "My favorite part was when Dylan and Juan suddenly sang the Christmas song," said Isabella. Dylan and Juan used a method called top lining to recreate the song "When I'm With You," basing the melody off of Loving Caliber's instrumental track, and topping it off with a guitar solo composed by Chris. Mr. Hutchings said, "Nobody has to know that they're playing, and we can sneak them up there when the light is off." The performance was a surprise Christmas gift to the school community.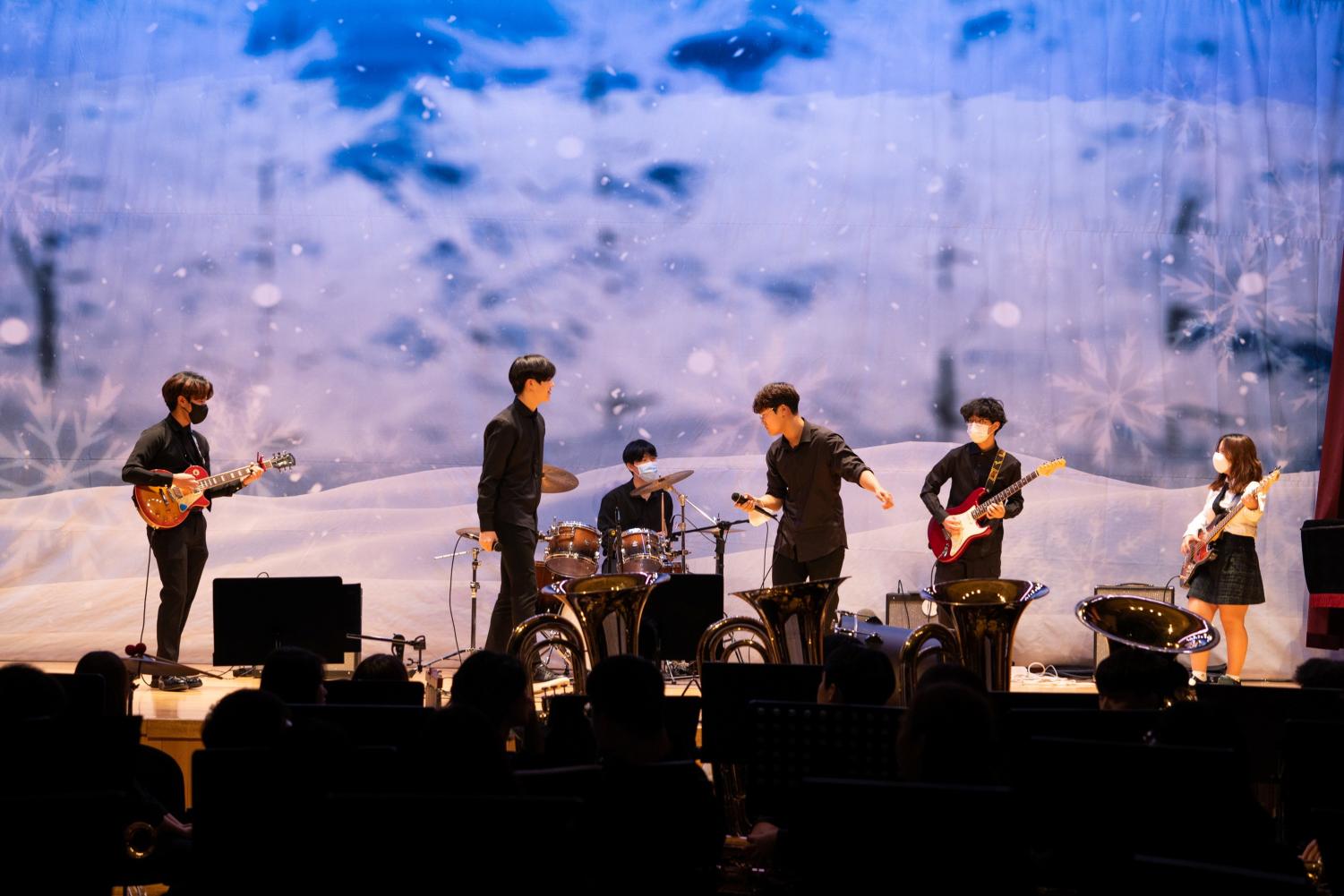 After completing the concert and the surprise performance successfully, the music students received warm hugs and flowers from their friends and family. Mr. Hutchings also remarked, "My favorite moment was when it was over, but not in the sense of 'thank goodness it was over.' More like, 'everything came together well' kind-of-feeling." Despite the large time gap from the in-person festival before the pandemic, the recent concert ended on a successful note during the holiday season.