On the Road to a Successful Graduation
Counselor Office Presents University Information Night, Providing Application Tips for High Schoolers and Parents
All parents of DIS high schoolers were invited onto campus after school on September 30th for a college admissions informational meeting. A breath of fresh air in a phase of online meetings, the face-to-face consultation proved to be a blast with over fifty attendees.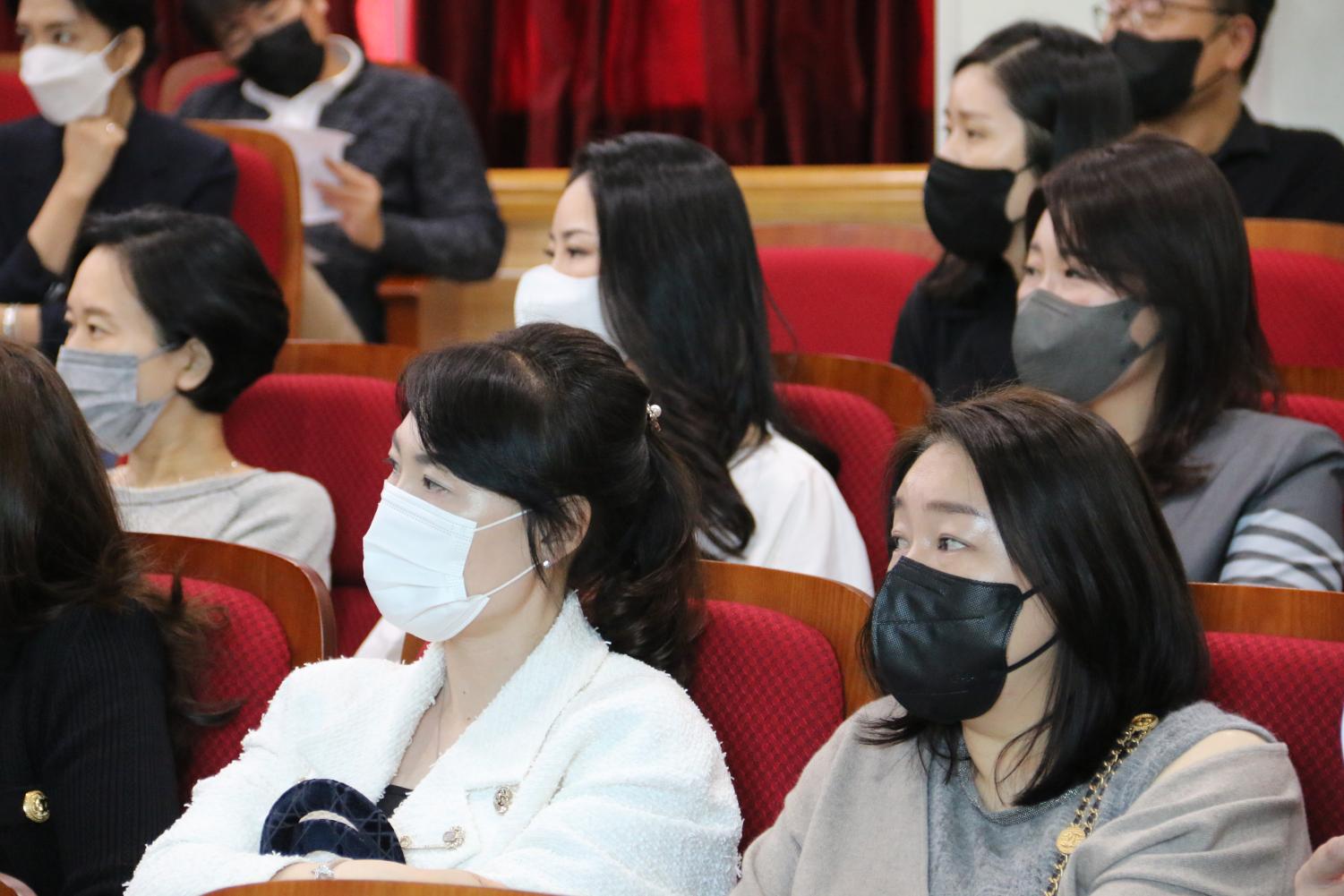 Mrs. Jolly described the afternoon as "fantastic," pointing out how well English and Korean were incorporated during the session. "Ms. Katie did a great job with translating, but only if I could speak Korean," she laughed.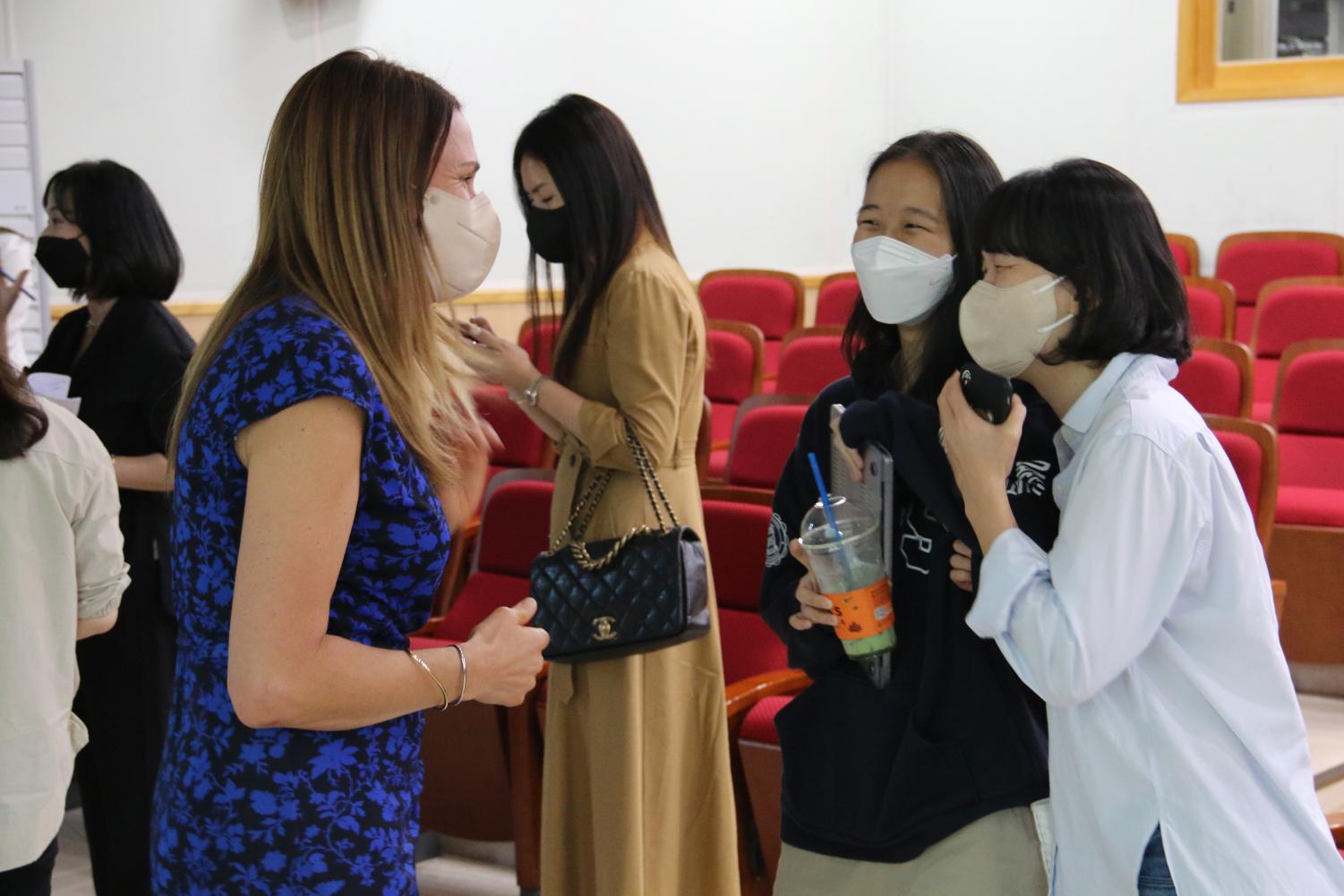 The session not only encompassed information regarding foreign universities, but also details on applying to Korean universities. Even though a majority of graduates typically apply to schools abroad, Ms. Katie was willing to lend a helping hand to any students or parents interested in Korean universities. "We only have 2 to 3 students applying to Korean universities each year, but with some students and parents saying that they have no idea about this process, I just wanted to inform them of the different options," she said.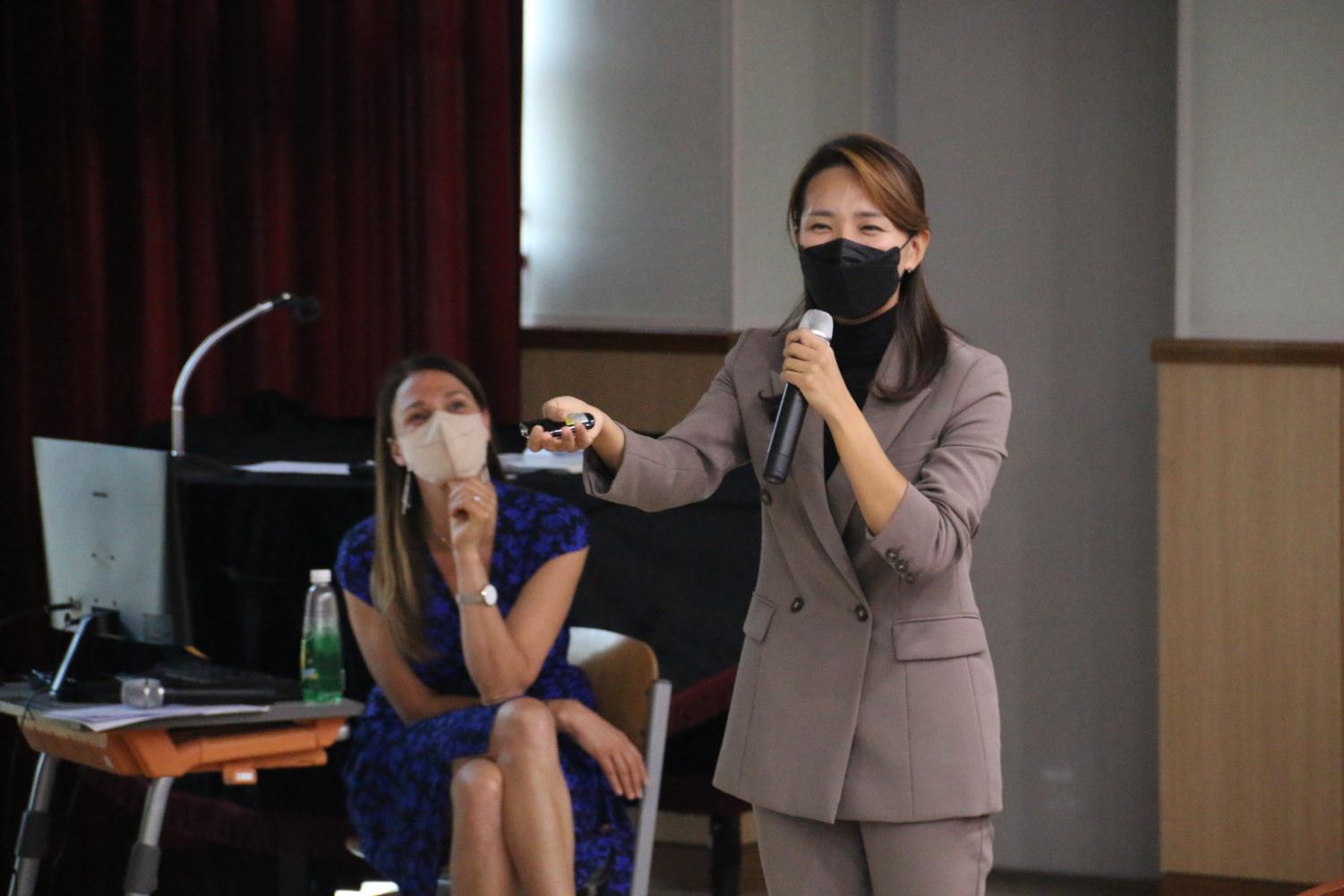 During the presentation, all parents remained focused with bright eyes. Some even presented inquiries at the end of the event regarding their children's future applications. Overall, much positive feedback was received. Lisa's mom said, "It was an important time to learn about the basics necessary as a parent preparing for applying to an American college. Also, the tips on what students and parents should consider when choosing a university seemed to be helpful."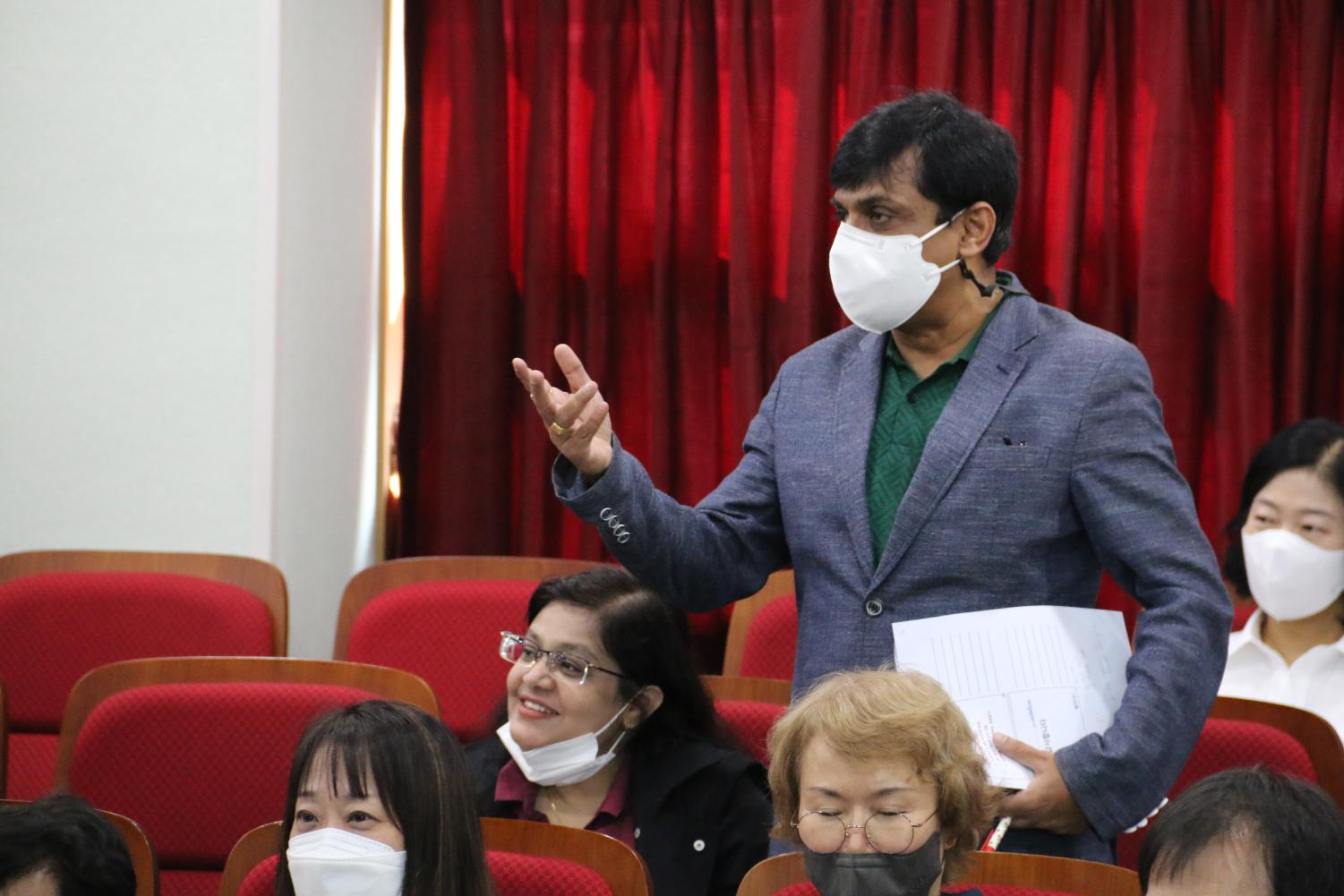 As a final note, Mrs. Jolly emphasized that she is always glad to be answering questions and open for student visits. She delivered an encouraging message to all the students preparing for college, the next step of our lives: don't worry, you're doing great.