Middle School Basketball Ends with a Nail-biter in Busan
Season Comes to a Close After Tremendous Improvement by Players and Coaches
Sarah Lee, Sports Reporter, Design & Communications
May 30, 2022
Middle school basketball teams went down to Busan for their finals on Friday, the 13th of May. Boys traveled to ISB and girls headed to BFS. 
The DIS 1 girls team crushed their match-ups against the opposing teams: they won against HIS and ISB but lost against BFS. Their semifinal against ISB was very close. The final score being 11 to 10, the Jets ended up losing by only one point. The girls' second team only had two games during the day, and they took 1 win and suffered 1 loss.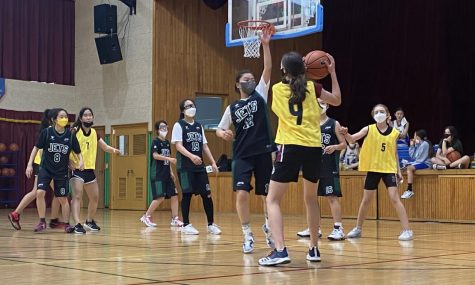 Mr. Park said, "SKAC had a new rule. Every time we foul, the opponents will get a point and the ball. This made it difficult for the girls, and they couldn't do anything in the game."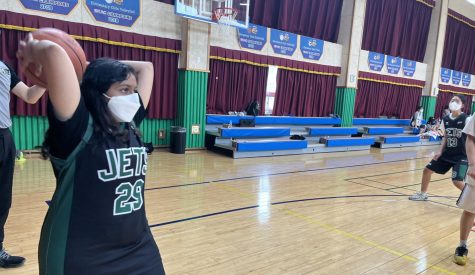 The boys also put their best effort into the season. Mr. Kaschub said, "Though we had a short season because of Covid, both of the teams did a great job. Both offense and defense improved a lot."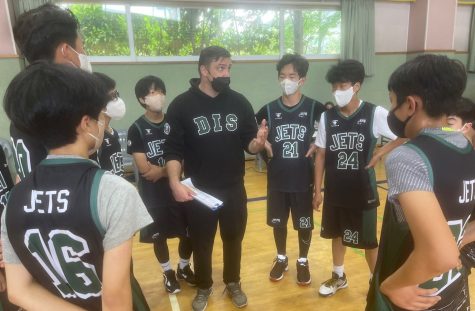 Alvin, the center on team 1, added, "Though we lost in the semifinals, we improved as a team. Mr. Kaschub also told us that teamwork is the most important skill that we need to have while playing."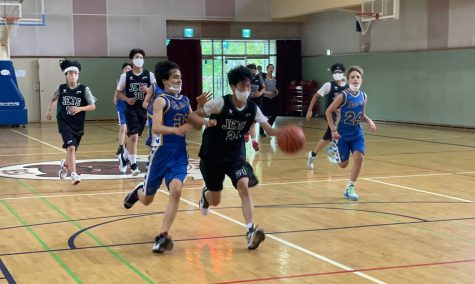 The most important goals of being an athlete are positive attitudes and continual growth. The Jets middle school basketball players successfully demonstrated what it takes to be a star on the court this season.