DIS Hosts SKAC Elementary Basketball Tournament
SAAC Members Lead the Youngsters and Usher in a New Era of Post-COVID Sports Tournaments
Sarah Lee, Sports Reporter, Design & Communications
May 25, 2022
The elementary basketball finals were hosted on Saturday, May 14th, right here at DIS. This was the first SKAC tournament held here since before COVID. With 6 schools in total, they brought 22 teams to 4 courts. From 9 in the morning, members of SAAC (Student Athletic Advisory Committee) also came to help referee and score keep throughout the day. The Snack Shack was also open for all players, coaches, parents, and student-helpers to grab a treat and a drink. Glider roamed around the campus, providing entertainment for all ages.
The DIS 1 boys team swept their group match-ups against 3 other schools in the A division. Unfortunately, they ended up losing a close match against the eventual champions, BFS. The second team had 1 win and 3 losses while the 3rd had 3 wins and 1 loss.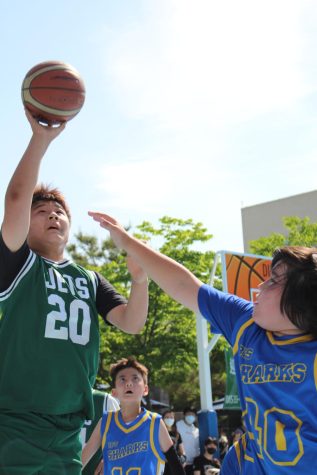 Mr. Rouse said, "I enjoyed watching, cheering, and making weird noises like a monkey. Overall, I think they got a lot better compared to the short time we had. I was very pleased with the effort they gave."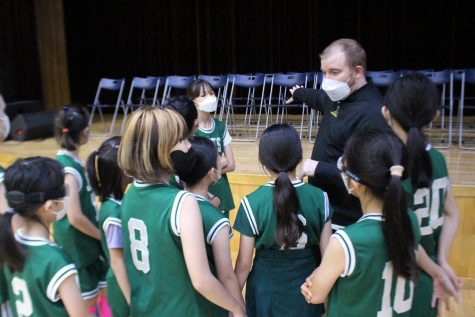 Both of the girls teams brought 2 wins against ISK and BFS and 2 losses. Mr. Bergan also shared, "All of the players got much better and confident as the day went on. It was very successful."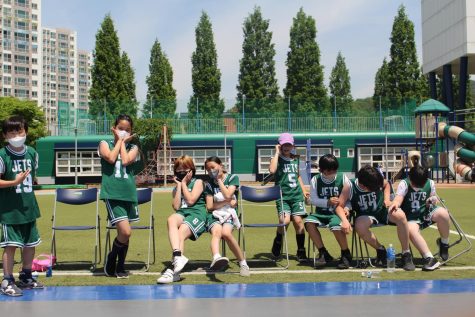 Ms. Lee from the front office worked at the first-aid station and commented on the SAAC members leadership, "They were so professional and good at leading the event. I thought they were university students." 
Coaches, players, and SAAC members enjoyed having a sports tournament back on campus. Next school year all sports will return in full.