New Kiln Offers New Possibilities for Art Department
Fine Arts at DIS Undergoing Development for Potential Ceramics Course
For a couple of years, the art curriculum at DIS has been quite holistic. As a student progresses throughout high school, they revisit certain art skills first learned in 9th and 10th grade, when basic art knowledge such as color theory or composition is taught to create artworks. Starting from next school year, however, a new medium is planned to be added to the curriculum: ceramics.
Ceramics itself isn't something entirely new to students. Mrs. Gum has made previous attempts to have her elementary students create simple objects with stoneware clay. The only problem was that it wasn't very efficient or cost-effective: the school had to ship the creations off to a nearby studio in Bongmu-dong, making the students wait a long time until finally receiving their finished works. 
For high school students, ceramics was never required. "It'd be cool to have ceramics included in a student's portfolio. It's another way to express their ideas, or even show a continuation of a previous idea through a new medium," said Mr. Gum, "that being said, pottery is not required: any type of 3D work isn't required to make a 'good' portfolio. But by having a kiln here, it gives students more options and experience before heading off to an actual college-level art class."
Mr. Jolly, considering the inefficient method of previous pottery production, while giving insight on more options to the art department, suggested potentially incorporating ceramics into the art curriculum. 
After the vacant rooms on the fourth floor were organized, one room was available for use. Currently labeled as the "Art Room", it is an adequate space for students to work on small to medium scale projects. "One of the limitations that we have is that we don't have enough space to fit regular-sized pottery wheels – they're pretty big," remarked Mr. Gum, "so we have to work with some constraints."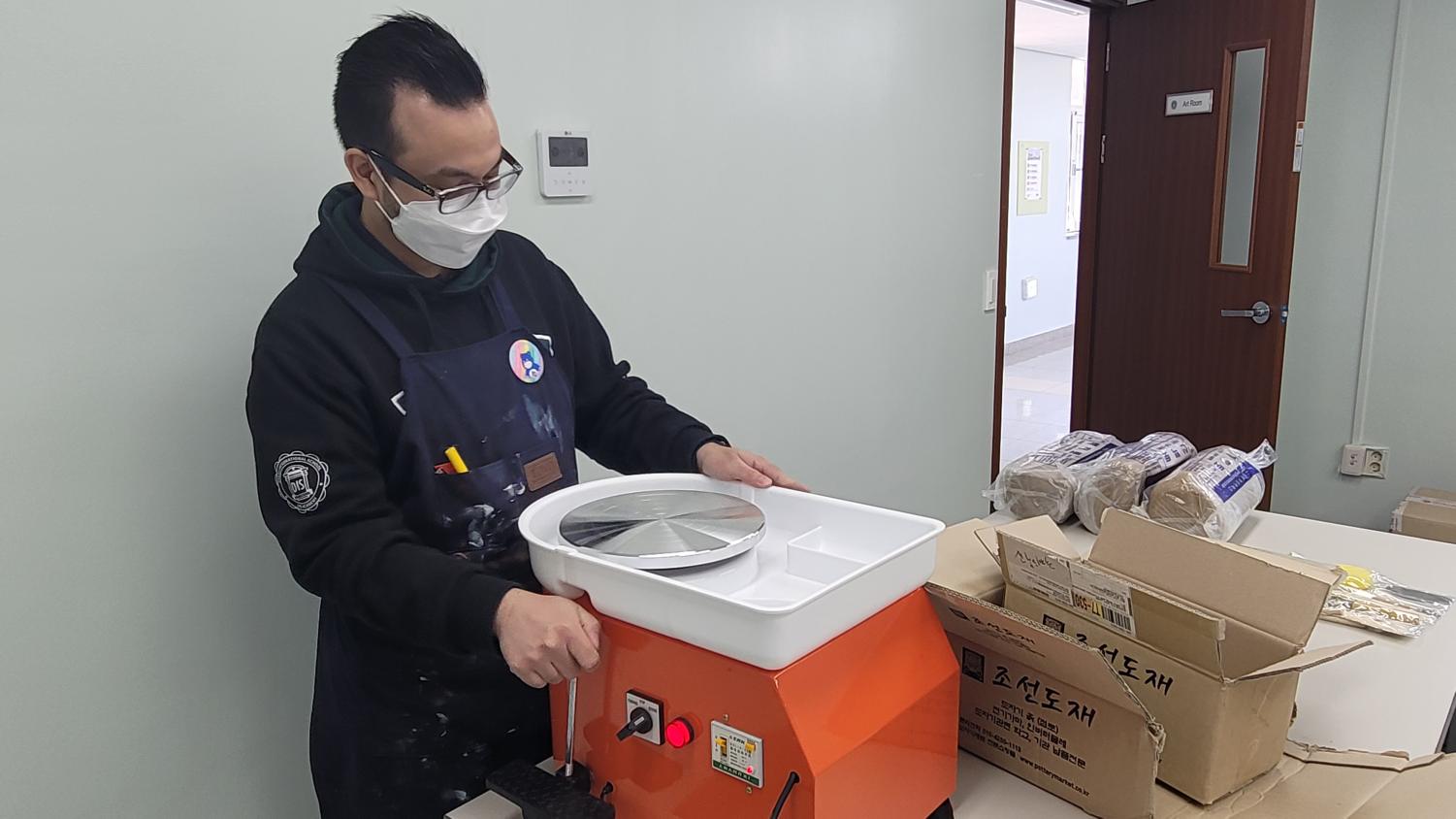 Portfolio I and II classes are taken by Juniors and Seniors to further their art skills besides the traditional mediums of using graphite, pencil, or paint. More specifically, students are introduced to printmaking in Portfolio I, which can be developed to a greater extent in Portfolio II. If all materials are sourced and tested within this upcoming summer, Portfolio II students will most likely be learning ceramics to include in their resumes. 
Despite the introduction of a new medium, however, the AP Art class provided in our school will continue to remain as a 2D Art class. "Students can choose to put their ceramic works in their portfolio only if they choose to make two to submit. This way, you have technically done 3D Art as well. But for now, we will stick to the 2D Art curriculum. Including 3D artworks doesn't necessarily make your portfolio better," clarified Mr. Gum.
In spite of the room being incomplete with renovation, it is already finalized with its piece-de-resistance: the electric kiln. Having a traditional kiln on the fourth floor would raise the risks of fire spreading on campus, or difficulties with putting out a potential fire. Mr. Gum said, "another constraint we have is that we can only work with earthenware, which is typically used in pottery. We're sourcing our earthenware locally, which is cheaper than ordering from the States. It's all-natural and good material, too!" During the summer, the room is to have two sinks installed, along with plenty of shelves to store student works.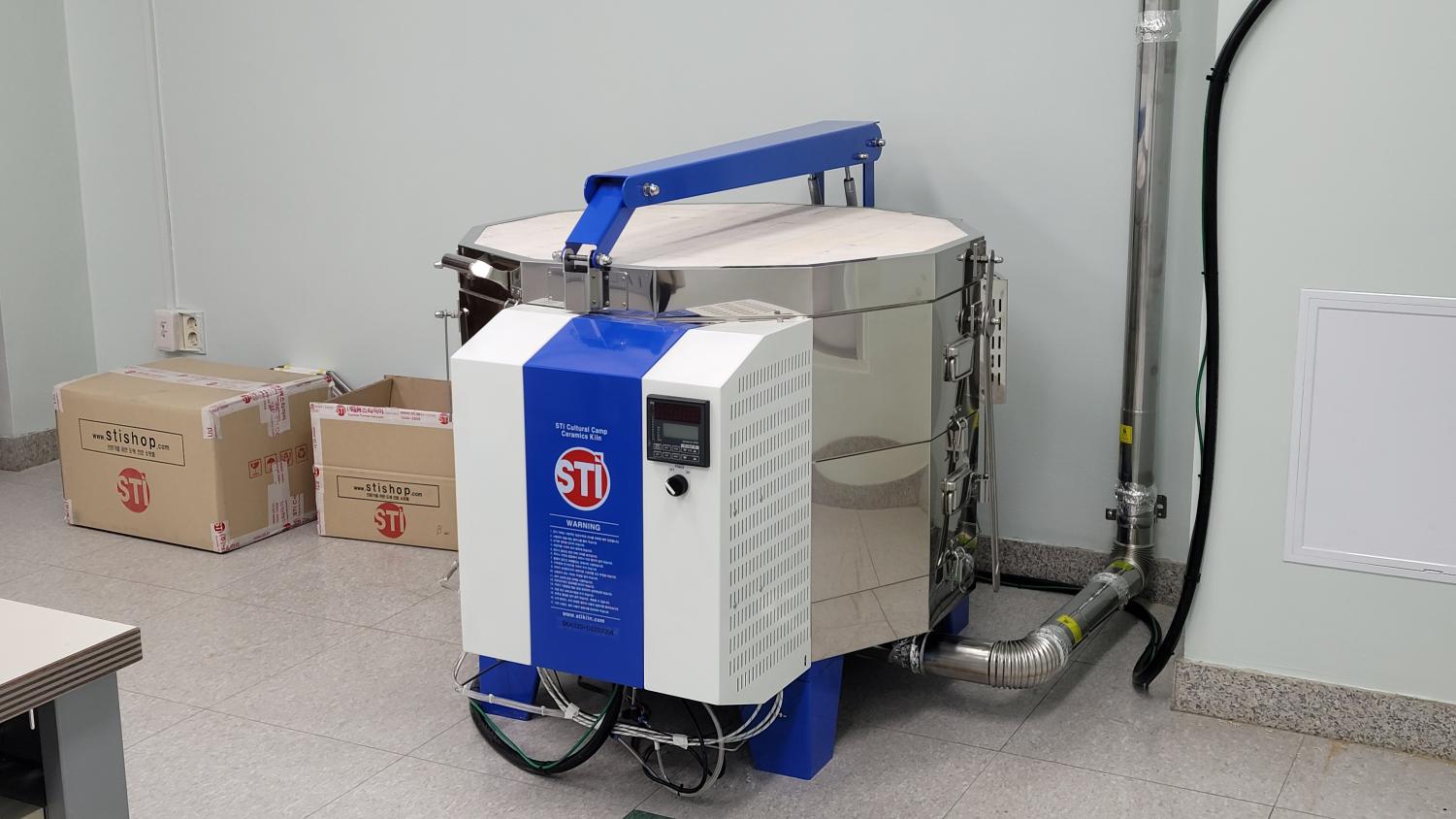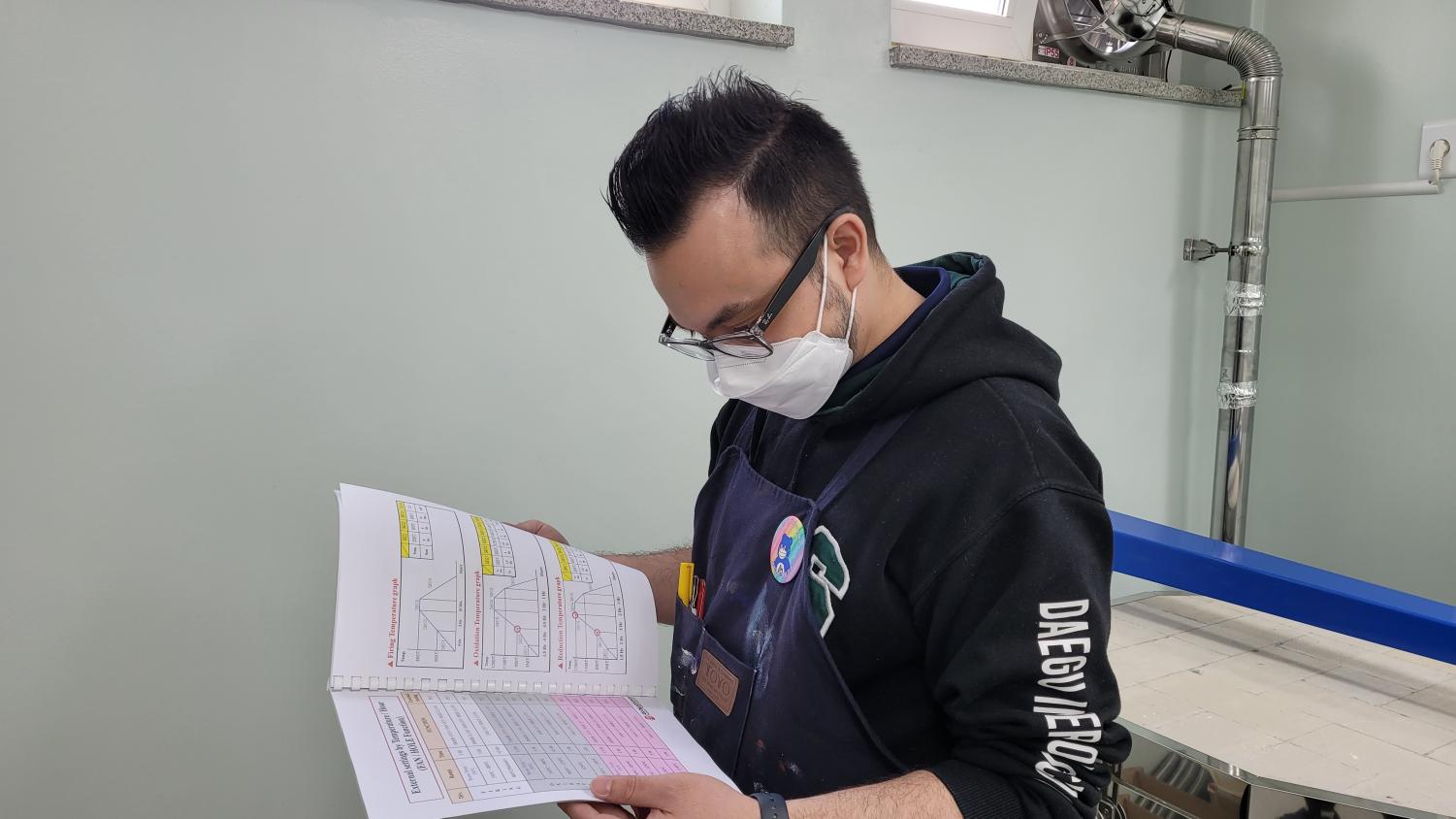 "Admittedly, it's been a while since I worked with pottery and ceramics in general. The last time I worked with it was probably in college! During the summer, both the National Art Honors Society and the Visual Arts Club have a ton of summer projects to work on such as painting the Snack Shack, finishing our third mural, and more. While we're at it, I plan to come in and test out the extent of the kiln before the school year starts. We have a lot of work to get to, even after the school year ends," said Mr. Gum. Amidst the number of tasks the art department has on its to-do list, it looks like ceramics will most likely be a priority.