Jets Collaborate With KIMEA Schools Once Again
Honor Band Finally Returns With New COVID Regulations
After a 3 year hiatus, the honor band has returned, albeit with some big changes. Honor band is a musical collaboration between different international schools in Korea that used to be held annually, but was unfortunately canceled since the pandemic started. COVID concerns are still paramount, and drastic measures were taken to ensure the show went on safely.
KIMEA, the Korean International Music Education Association, finally organized the music festival this year, which was held on April 7th at TCIS (Taejeon Christian International School). 
Normally, the middle school and high school sections are separate, with 3 different levels of full-sized bands on each level. The middle school bands are more exploratory, being open to most kids. On the other hand, the high school band is more selective and audition-based. 
Due to the pandemic, the honor band has undergone some changes to its program this year; only the middle school band gathered for the event. Players still learned and practiced the music separately at home, rehearsed together on the festival day, and held the performance at the end of the day, but just in a smaller magnitude.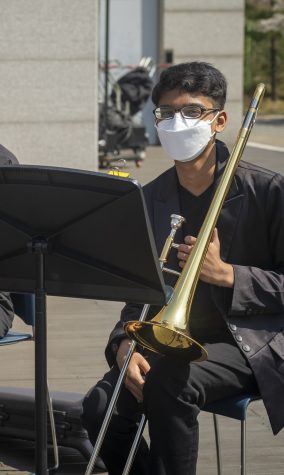 Mr. Hutchings, the director of the event this year, said, "It's usually a pretty rigorous day of practicing and playing with new people and some people from your school, but you get to experience music you don't normally play at our program, and you're gonna learn from other directors." The middle school bands are usually conducted by music directors in Korea from other schools, so it's an opportunity for kids to experience music at different levels, in different levels, and to make music with other people.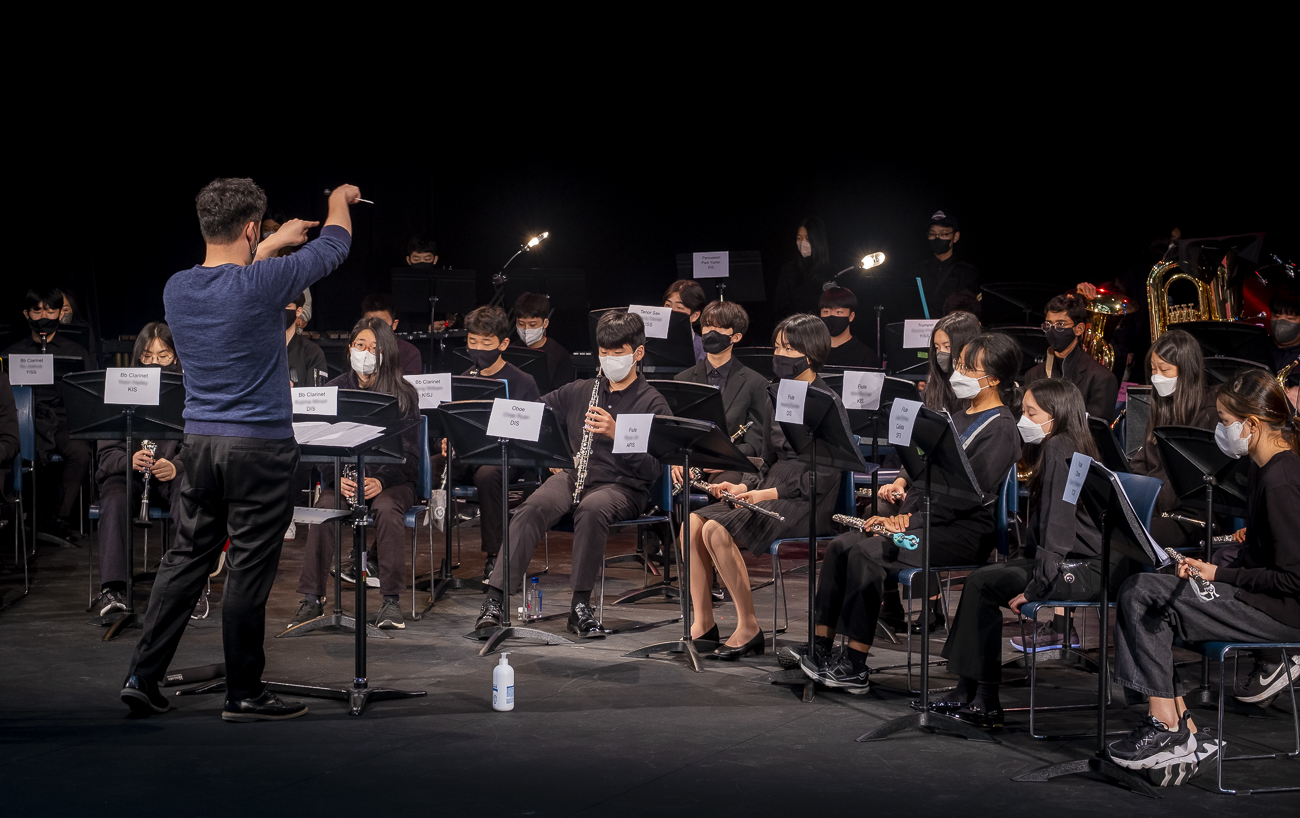 "We've been trying to do it nonstop every year, but every year it's too many people not in person, or too many schools not participating or not allowed to go. Our goal was to get this to happen because there are too many years of missing out on these opportunities, and these schools finally said we're going to be able to play this year. As long as the festival was outside, students use proper protective equipment, and the numbers are limited," he added. A lot of issues in the past came down to host schools, as they wouldn't allow kids to come on campus, but this year TCIS allowed up to 50 students on campus, including their own, on the condition that it was held outside with full ventilation.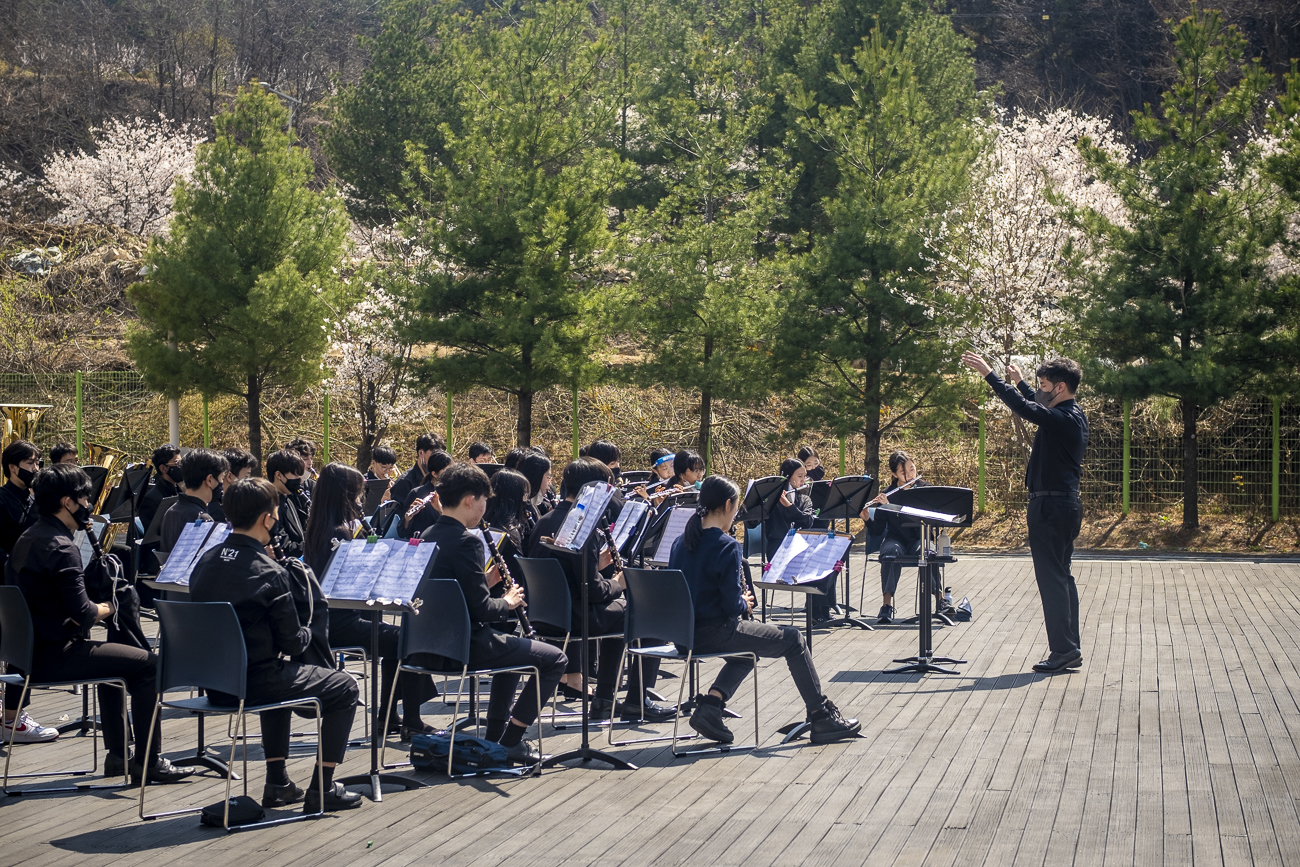 Mandatory personal protective equipment includes things like bell covers, masks, wind deflectors, and more were included in the event. Protective equipment had to be worn at all times, and social distancing was maintained, on top of the event being held outside.
While around 200-300 kids participate in the festival every year across all the schools, only 50 kids participated in the middle school band this time. The shortened roster is a fraction of what it used to be, but it's the only way the festival could work with the pandemic. Every school was allowed to take 6-7 kids, and DIS brought seven 8th graders this year. 
Another major factor was the event being held outdoors to curb the spread of the virus, but it was a  disadvantage for everything else. The outside setting ended up being a great challenge for the band. The initial practice was held in the auditorium with great acoustics, but after lunch, the group performed outside, under very different conditions. The sound quality was worse, the wind was blowing music sheets off stands, and the sun was beating down on the kids throughout the day. It was also a much shorter day than previous honor bands, with less time to practice before playing. 
"The kids didn't really have a lot of time to enjoy being here, there were no break times, not much time for any mingling or talking to other people, they didn't have sectionals so they didn't get to really meet other directors, and that's all a consequence of this year being the first year we're doing it back since COVID. It's good that the festival got going after years of not being able to perform together, but it's still a far cry from what the festival used to be. Everything just felt kind of rushed, we didn't have a lot of time. It was still pretty good, and we got to play some good music," said Mr. Hutchings.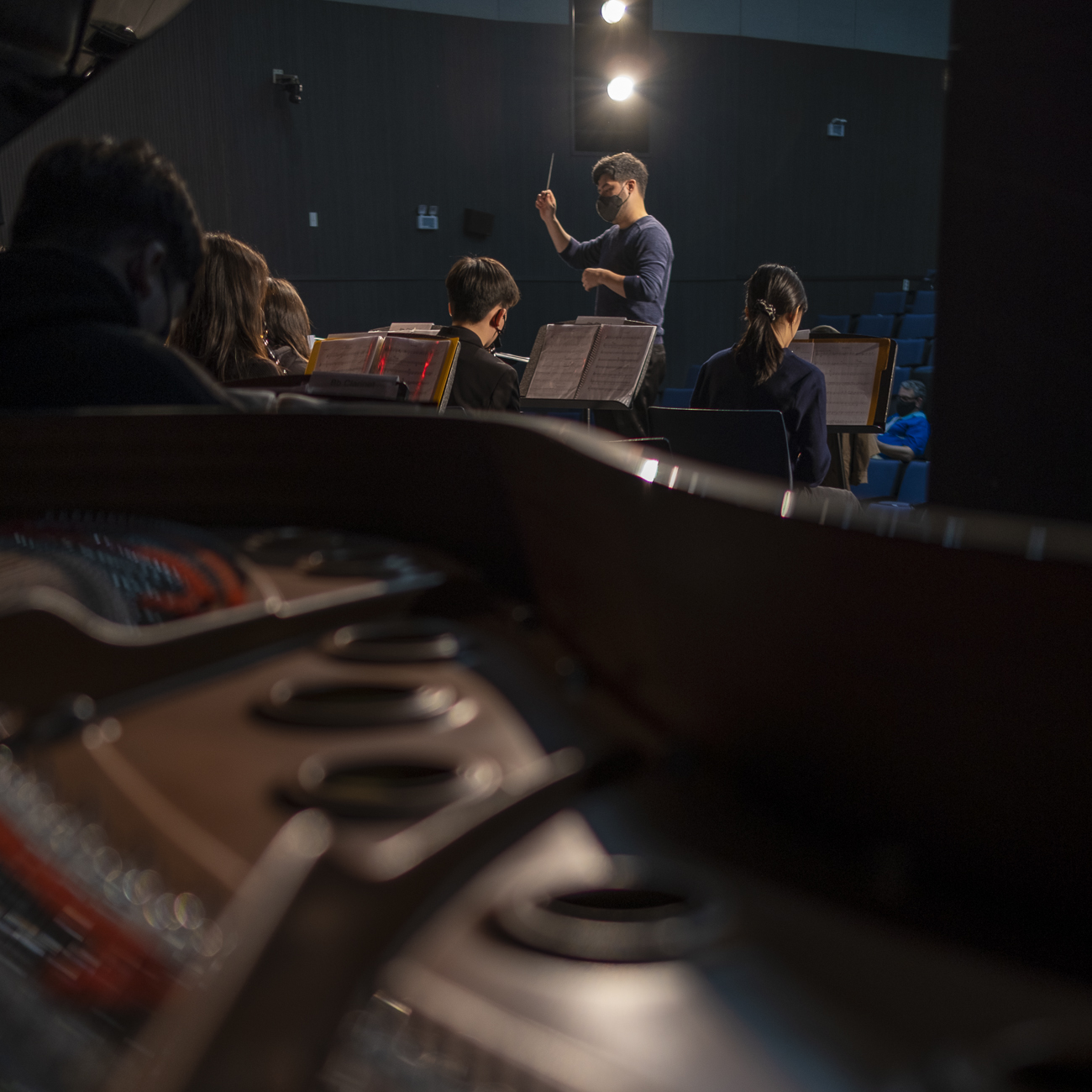 All in all, the festival had its issues, but it was certainly better than being canceled for the 4th year in a row. It's a stepping stone back into the regular flow of things. Hopefully, the honor band can return to its former glory next year.