Jets Athletics: December / January Update
On the Winter Sports Season: Elementary and Middle School Volleyball and High School Basketball
Sarah Lee, Sports Reporter, Design & Communications
December 12, 2021
The SKAC winter sports season is off to a fiery start despite the chilly weather — elementary and middle schoolers are going for spikes in volleyball and high school teammates are working on basketball drills. All upcoming divisionals will happen in January after our winter break.
Mrs. Jolly and Mr. Bergan pull a switcheroo in volleyball. Mrs. Jolly coaches elementary and middle school boys now and Mr. Bergan leads the complementary girls' teams instead. They coached opposite high school teams in the fall.
The elementary teams will play based on their level: beginners play two-on-two matches while the advanced groups play four-on-four.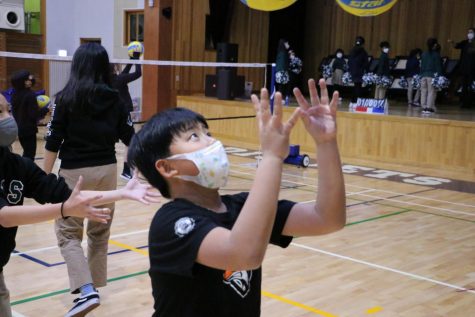 5th grade baller Phillip commented, "I think practicing for the tournament together is very fun. It's almost like two birds with one stone because it's very fun to interact with our friends and play sports." 
Jennifer, another 5th grade volleyball player, added, "It was my wish to join the volleyball team. The coaches are so nice and I am having a fun time playing with my friends."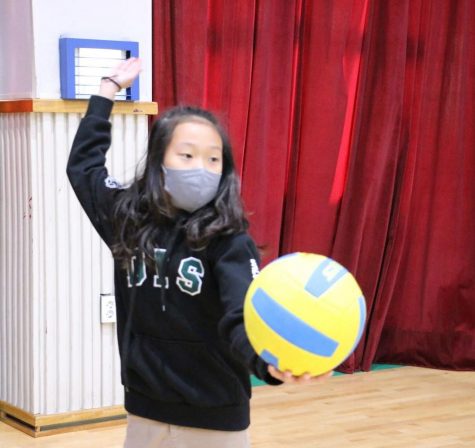 With our brand new outdoor courts, volleyball and basketball squads now have the opportunity to practice simultaneously, both indoor and out. Check out this Jet Stream episode for an inside look at the court reconstruction: 
https://www.youtube.com/watch?v=TNNFEsT4D2c 
Just like volleyball this past season, high school basketball teams currently hold practice three days a week. The boys have their additional session on Tuesdays after ASA time, while girls come together on Saturday mornings. Both coaches, Mr. Park and Mr. Kaschub, are passionate about bringing the trophy home at the end of the season.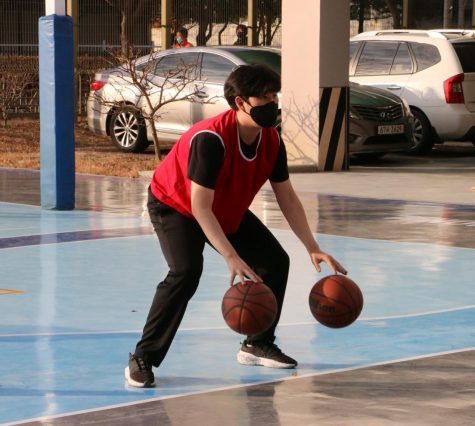 Jacob, senior small forward remarked, "Basketball in senior year is a huge deal. Because it's our last year, I feel like we have to be mentally aggressive more than any other time so that we are physically aggressive. I hope we win the finals."
January will be busy with athletic divisional tournaments all over southern Korea: elementary volleyball teams are heading down to Koje on the 15th and high school basketball athletes will be in Busan on the 22nd. And finally, DIS visits Koje again as middle school volleyball teams compete on the 25th.