Loaves Baked with Love
NJHS Members Volunteer for the Elderly at Local Non-profit
March 8, 2023
National Junior Honor Society (NJHS) members visited the Love Bread Baking Center (사랑의 빵 나눔터) on a Saturday afternoon in early February for volunteer service. They learned how to bake bread and their finished loaves were donated to local elderly people in need. NJHS participated with enthusiasm in the entire process. 
From reading recipes all the way through packaging up the finished goods, the middle schoolers, three DIS teacher chaperones, and several university volunteers rolled up their sleeves and put in a hard day's work.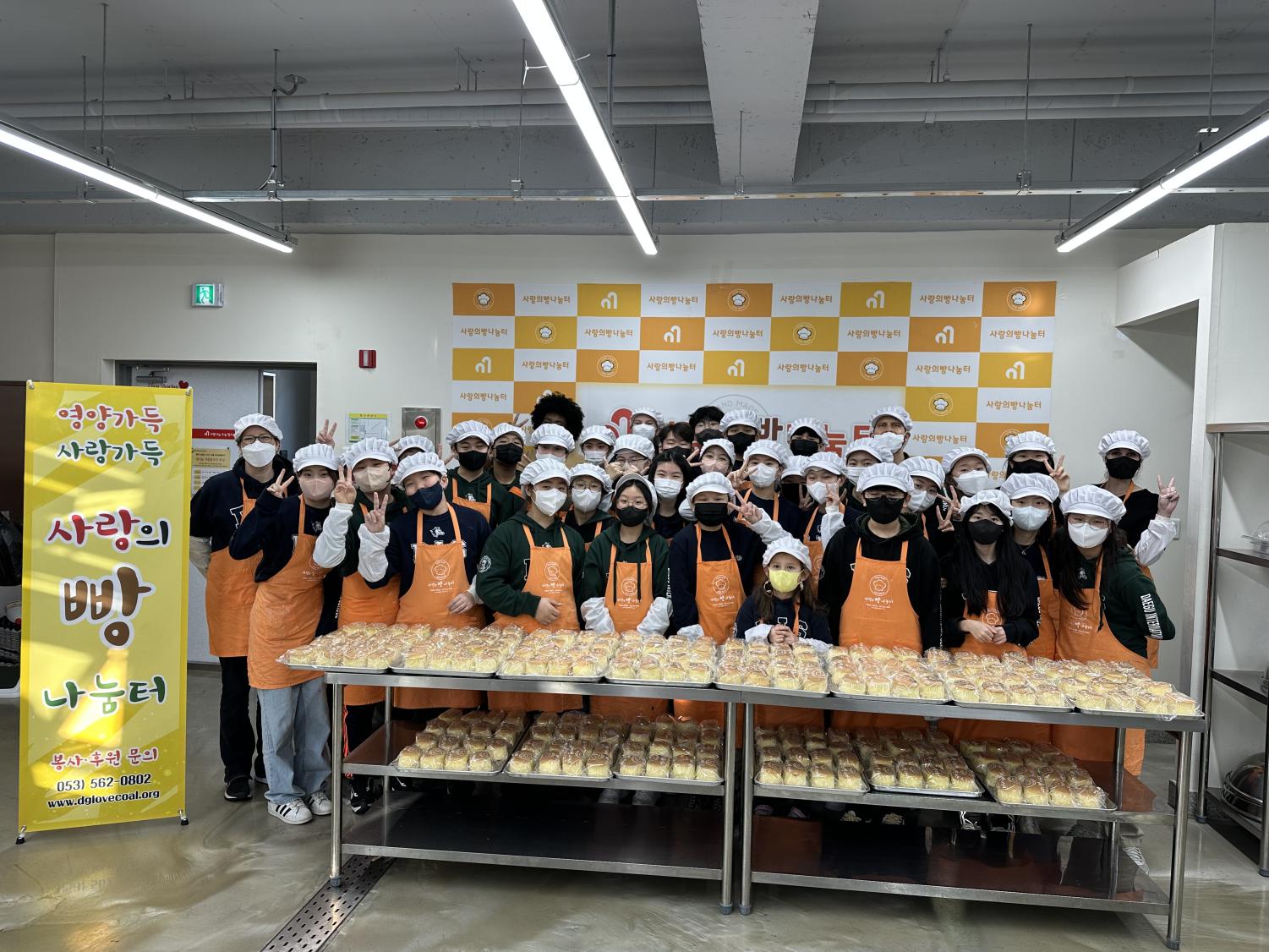 The 34 NJHS volunteers cracked eggs, measured milk and sugar, and mixed the ingredients to make castella bread. Belle in 8th grade said, "I was excited to bake because I enjoy it but don't actually know how to bake any kind of bread."
Throughout the entire process, the middle schoolers demonstrated teamwork. Ms. Prestia, the chaperone, praised, "I saw a lot of them step up when something needed to be done, and they volunteered to take care of the tasks. I was very proud of the work they did." 
Thanks to NJHS's daylong dedication, the students were able to make 340 castella loaves in a bit over three hours. The students' work resembled an assembly line or a conveyor belt method. "You get things done a lot faster, and there's a lot more manpower to get stuff done," reflected Lydia in 7th grade.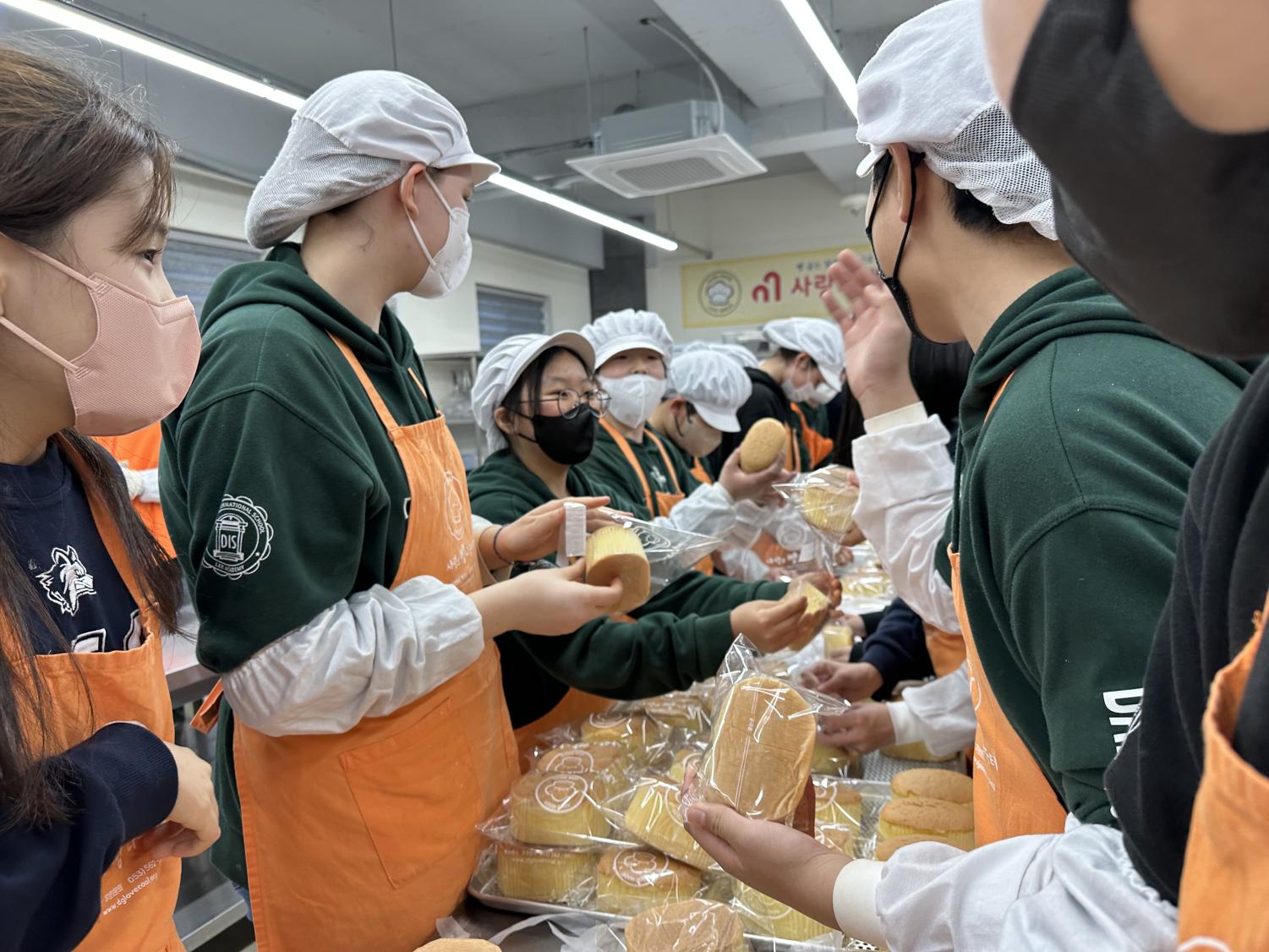 The staff at the Baking Center also supported the volunteers. Most of them were college students that signed up to work during their free time on the weekend. Just like the DIS middle schoolers, they hoped to serve the community with a sense of fulfillment. 
Hwang Hyojeong (황효정), the head baker, said, "The Love Baking Center started back in 2016. Since then, we have been donating to the elderly, as well as nearby welfare centers, city halls, or even local children's centers. We have been continuing [our work] even during the COVID-19 pandemic because there were people seeking help."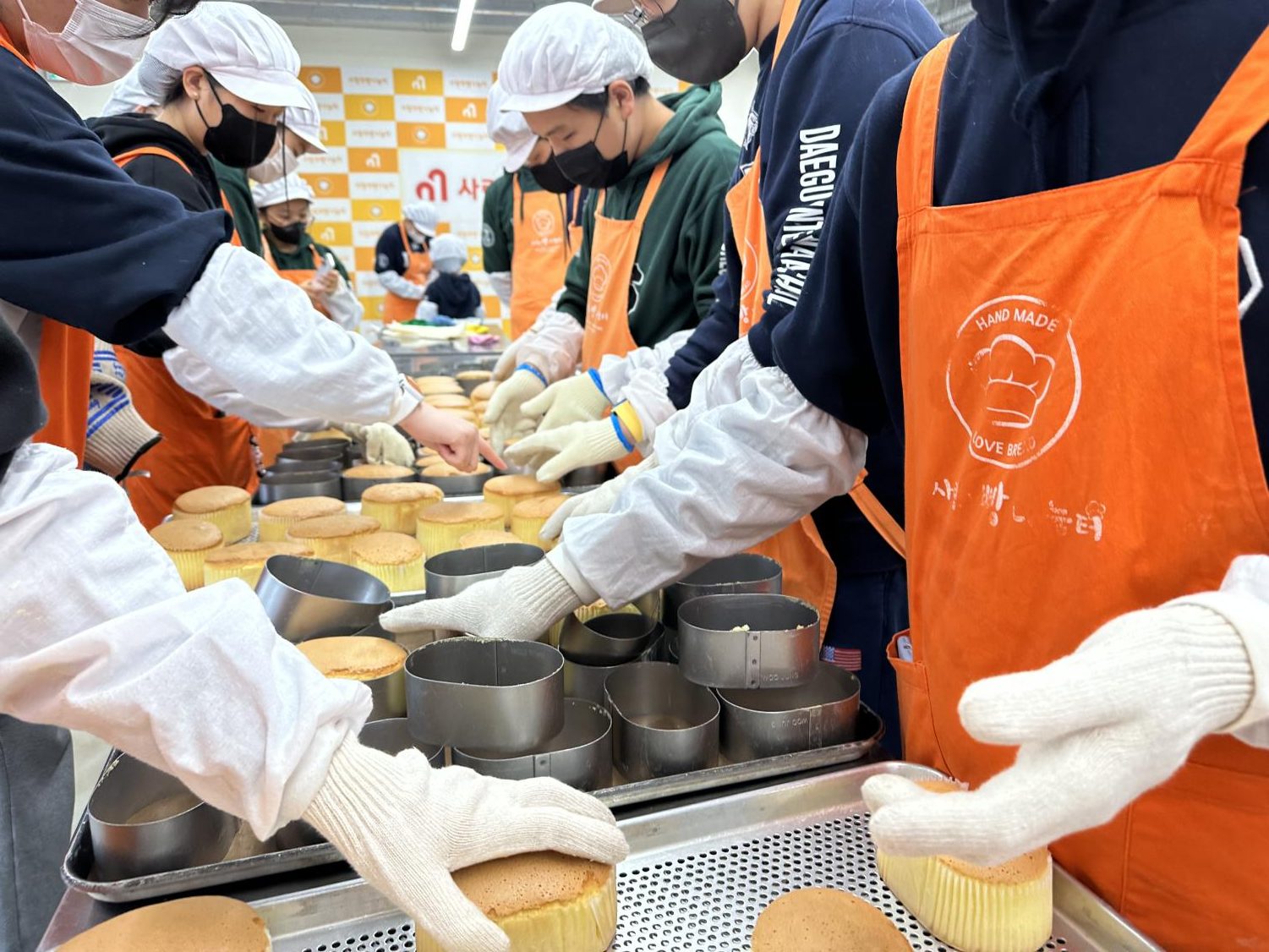 Hwang also explained the reason why she began this particular volunteer work, "I have a certified license in both baking and social work, and I decided to devote my talents to this organization. I find pleasure in this work since I love interacting with the community and witnessing the elders' delight first-hand."
Throughout the session, students attentively followed the instructions for each step of the process. Although the tasks seemed arduous for first-time bakers, team spirit drove students to the finish line. "I felt very proud because seeing them [the castellas] stacked up, it looked beautiful," said Agnew in 7th grade.
While waiting for the dough to rise, the students cleaned trays and washed dishes. Others chilled with their friends and played games to pass the time. The center bustled with chitter-chatter from energetic middle schoolers.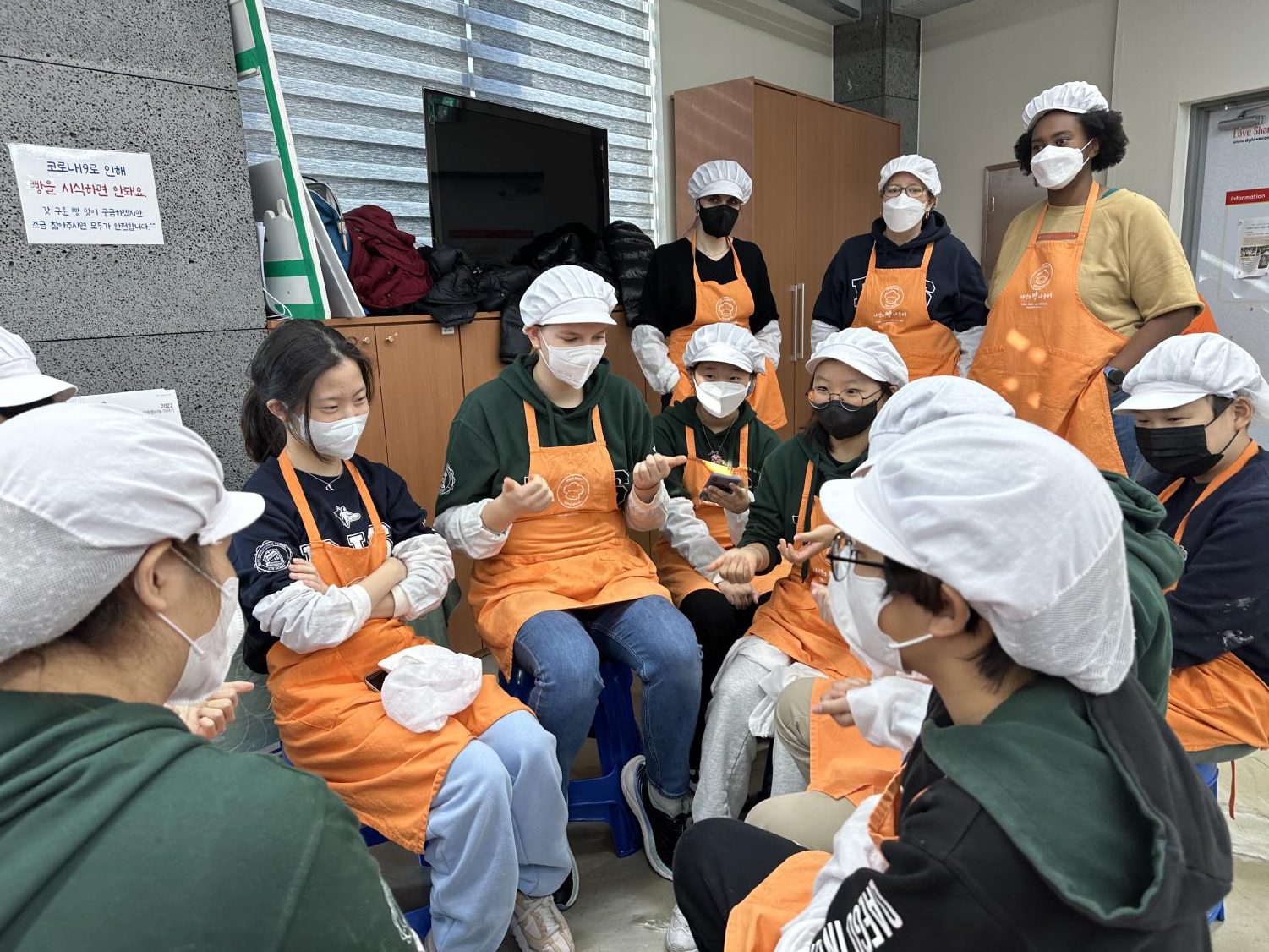 Both students and teachers found this volunteer service valuable and memorable. Some even recommended it to others. "I think other people could enjoy and get to see the experience of being a baker," said Lydia in 7th grade. 
Amid current economic difficulties that struck low-income elders, this event served as a great opportunity for students to help those in need. The afternoon came to an end with all volunteers receiving a sample castella bun on their way out the door. They departed with a sense of achievement as they felt the significance of their role and impact on the community. The loaves of bread are distributed to people every Wednesday in front of the center. NJHS looks forward to searching for an array of future places in need of a helping hand.