KIMEA National Honor Festival Makes a Comeback
Musical Talents from Schools around Korea Gather to Perform as a Symphony
March 8, 2023
After auditions in September, talented DIS musicians waited for their selection into the coveted KIMEA (Korea International Music Educators Association) Honor Band. On hiatus since 2019, the festival made a comeback. Students and directors from fourteen different schools were especially excited to attend this year's event.
Sophie Holbrook, KIMEA Band Division Chair, said, "We started with the intention of having a way for students who are kind of the top musicians of their school music program to come together. The National Honor Festival provides the opportunity for top students around the country, and they are only accepted through a blind audition process."
Hours of practice with chromatic scales and musical excerpts prepared Dylan in grade 11, Aaron in grade 10, and Chris and Brian in grades 9 for the 2023 KAIAC/KIMEA National Honor Festival. The boys and Mr. Hutchings visited SFS (Seoul Foreign School) on February 17th for the final performance.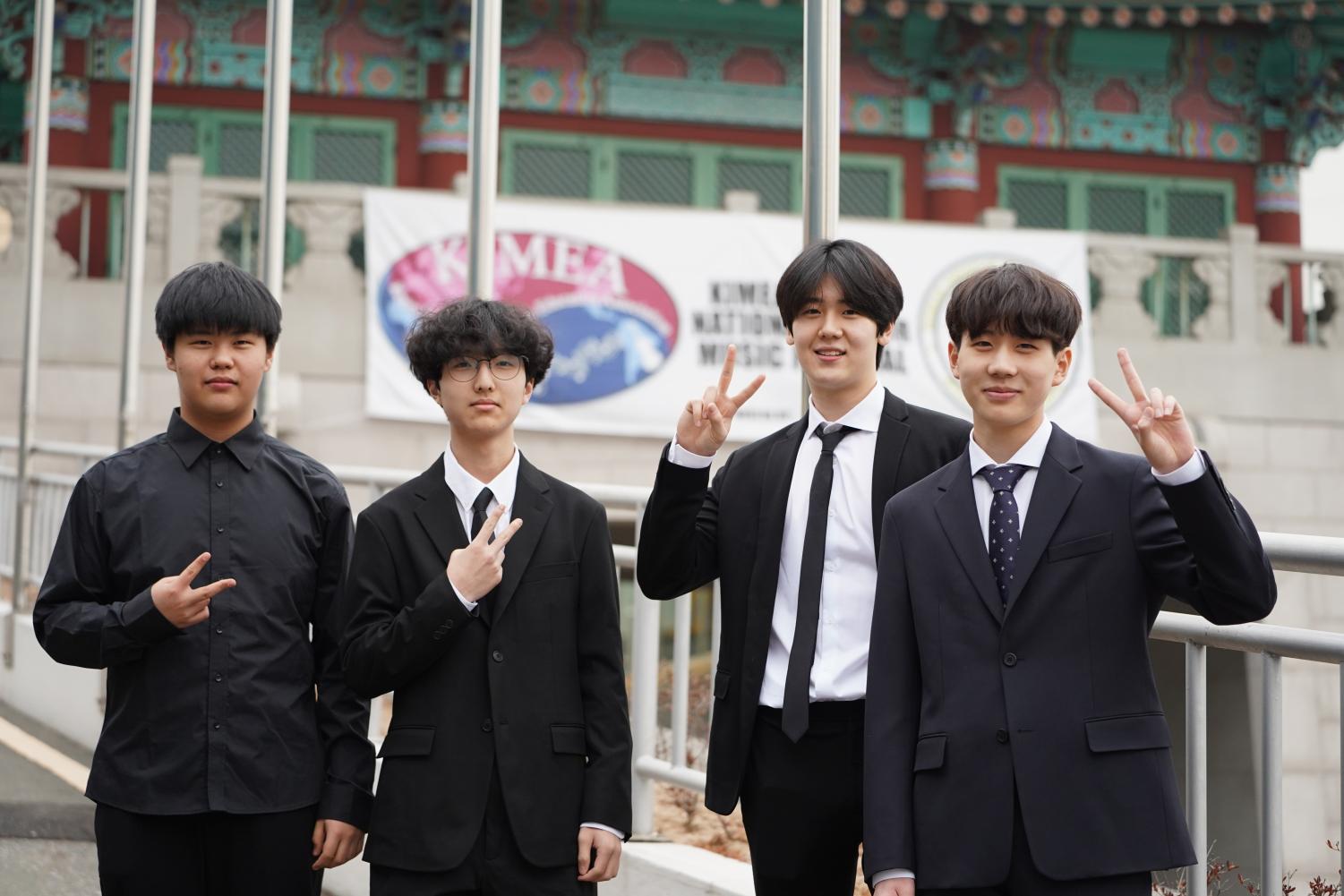 On the first day, they spent six hours on rehearsals and sections combined, running through four pieces: Zembaloo, Chasing Sunlight, Jeju Memoir, and O Waly, Waly. Though the intense practice exhausted the performers, they saved energy for the concert.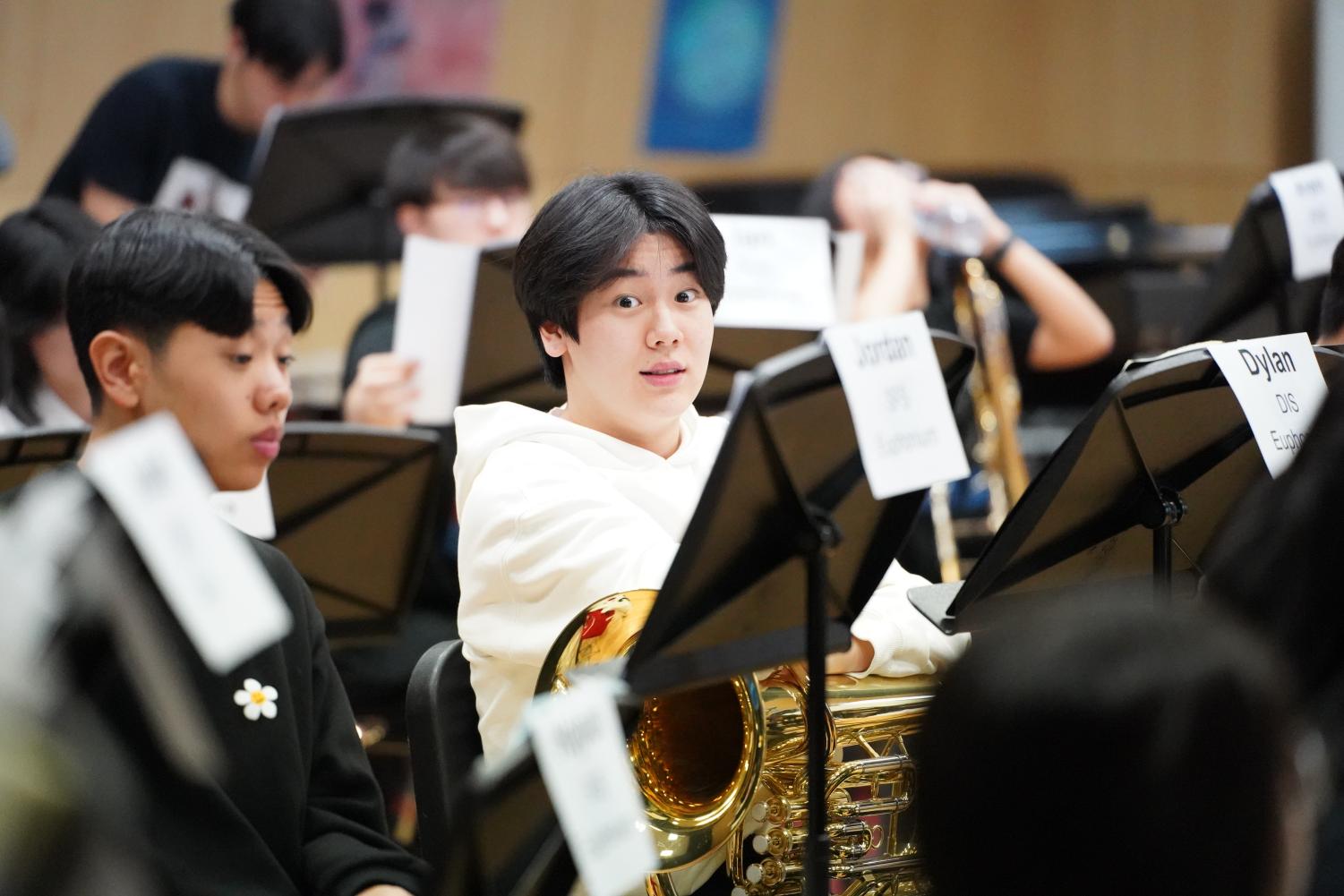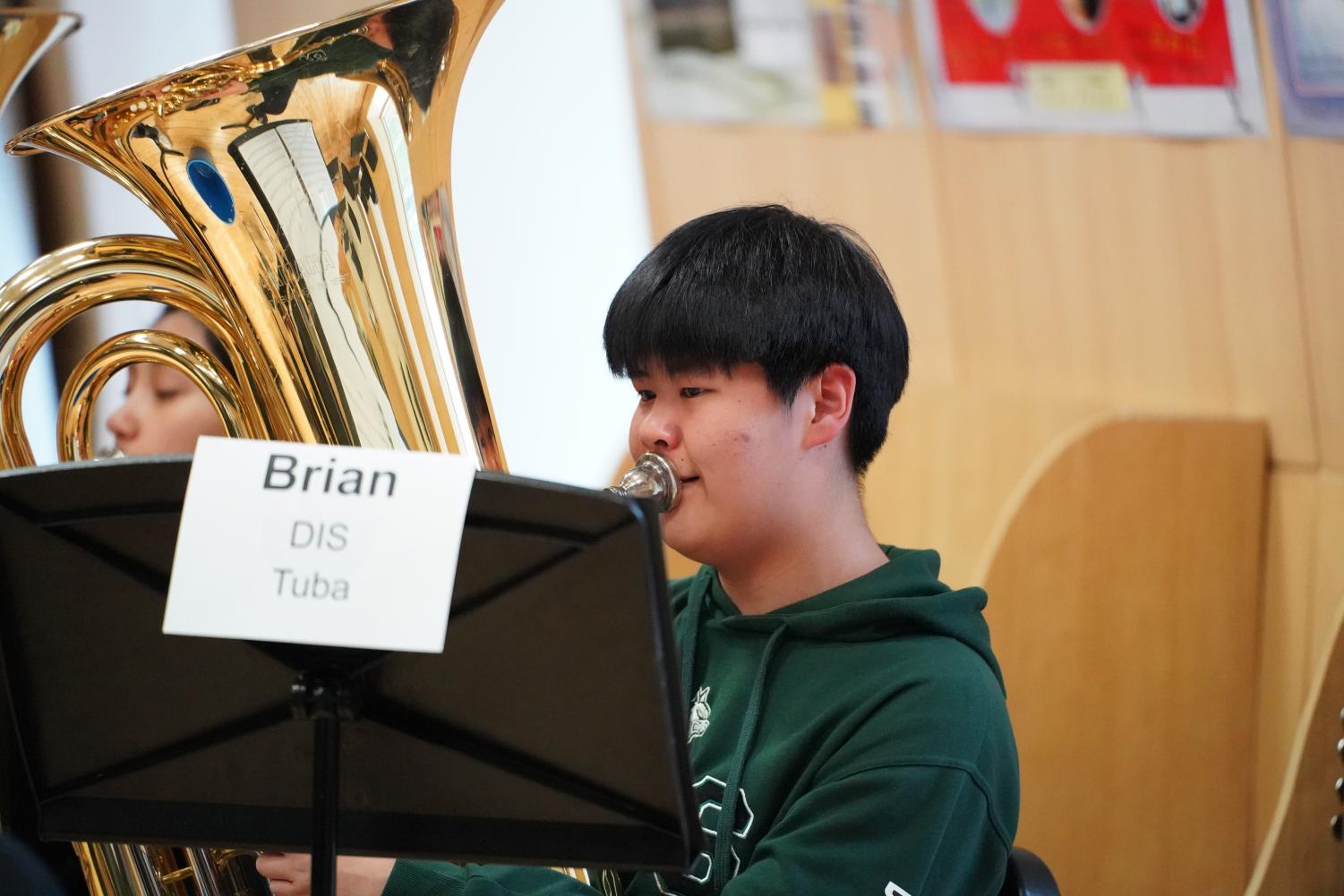 Aaron remarked, "All of the students were so talented, and I was surprised by the harmonic sounds made by the different instruments. I really liked Zembaloo because the rhythm was the most exciting to play."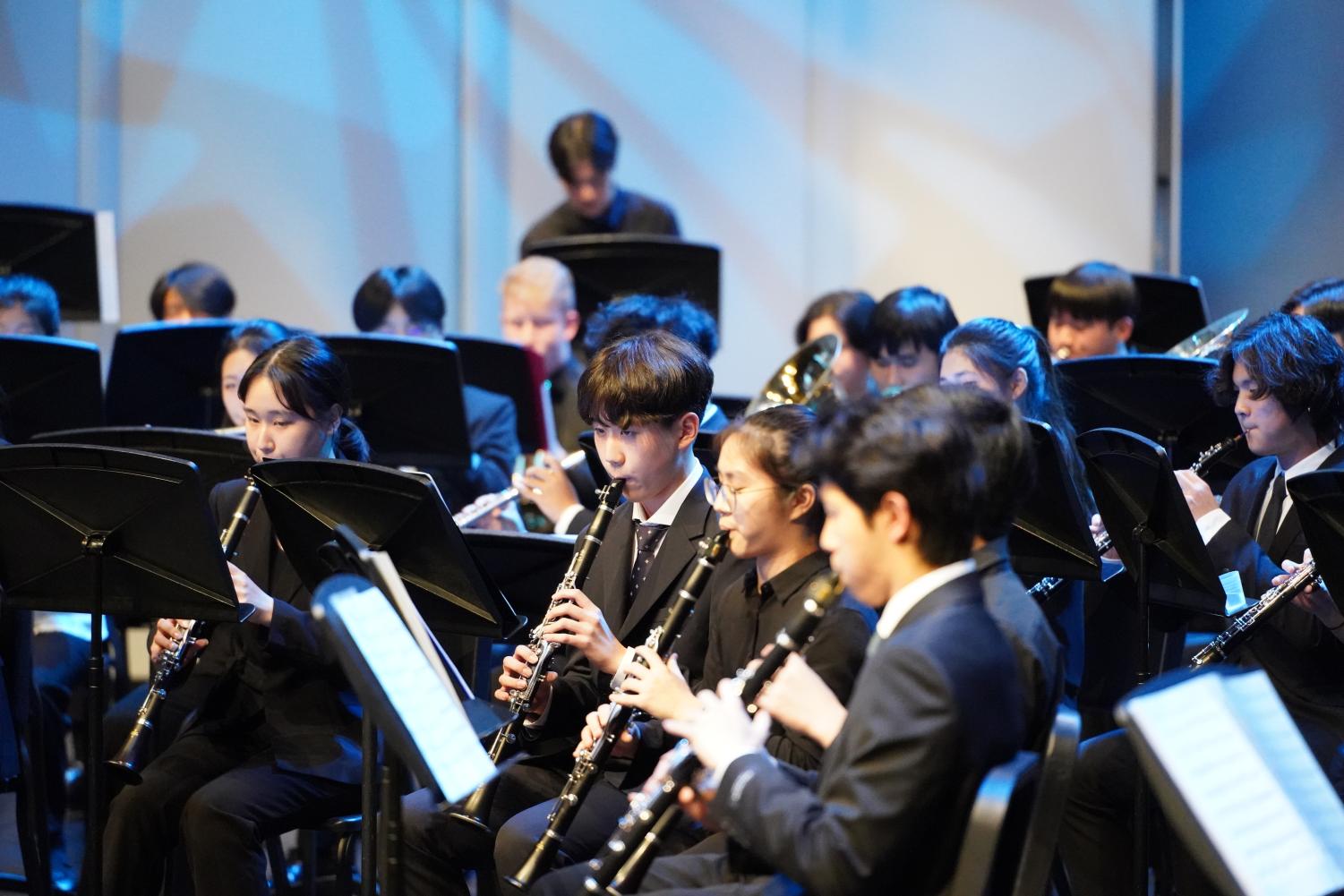 Strenuous rehearsals continued till the day of the concert. To save their strength for the big event, performers were given more breaks and free time in between. Students got ready as parents and teachers filed into seats at the Mainstage Theatre. The vibrant background of the platform set the overall ambience as the choir, orchestra, and band performed with musical accordance.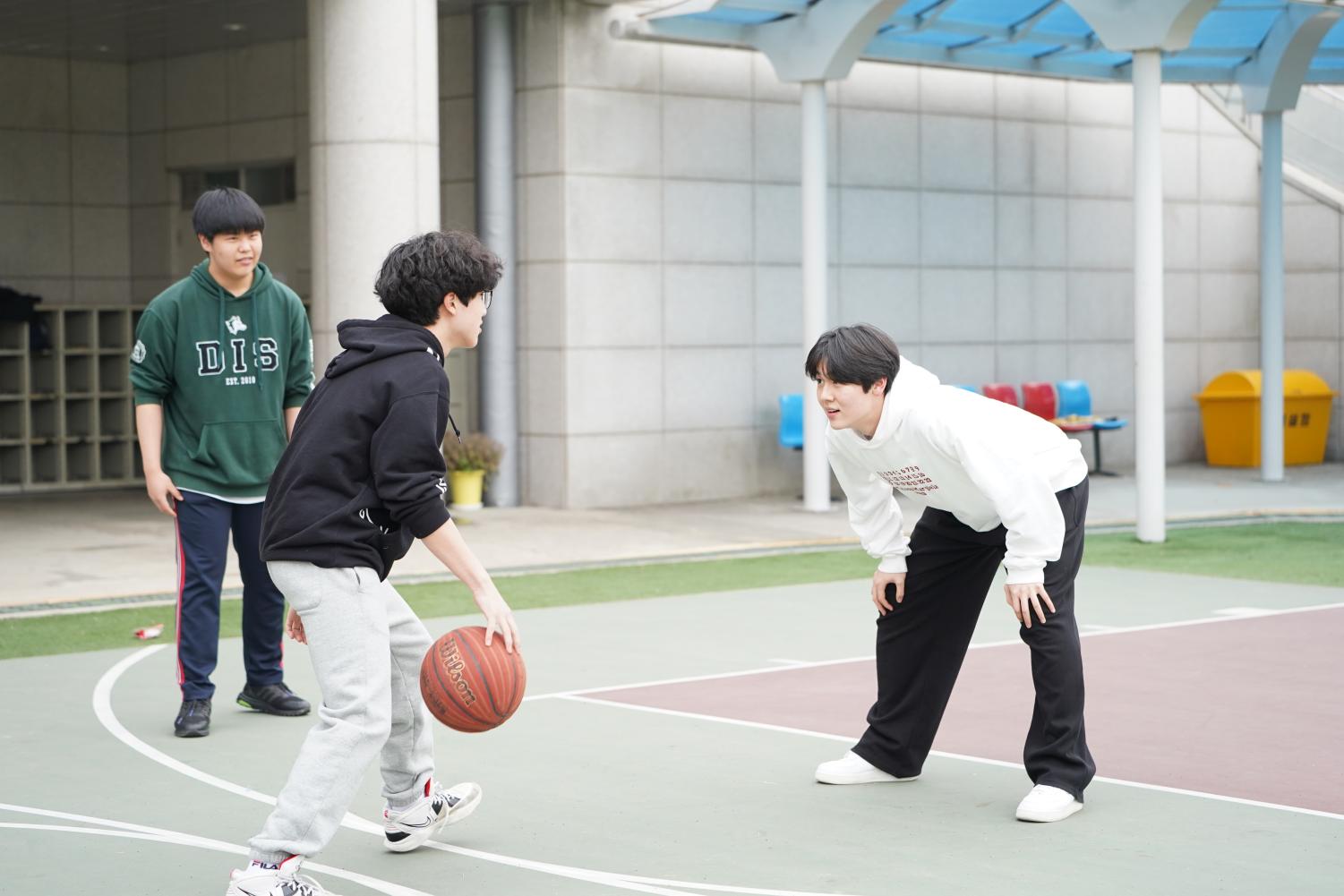 Mr. Hutchings commented, "They played exceptionally well. It's hard to pick out individuals [in the performance], with the exception of Dylan. He played solo, which he did really well."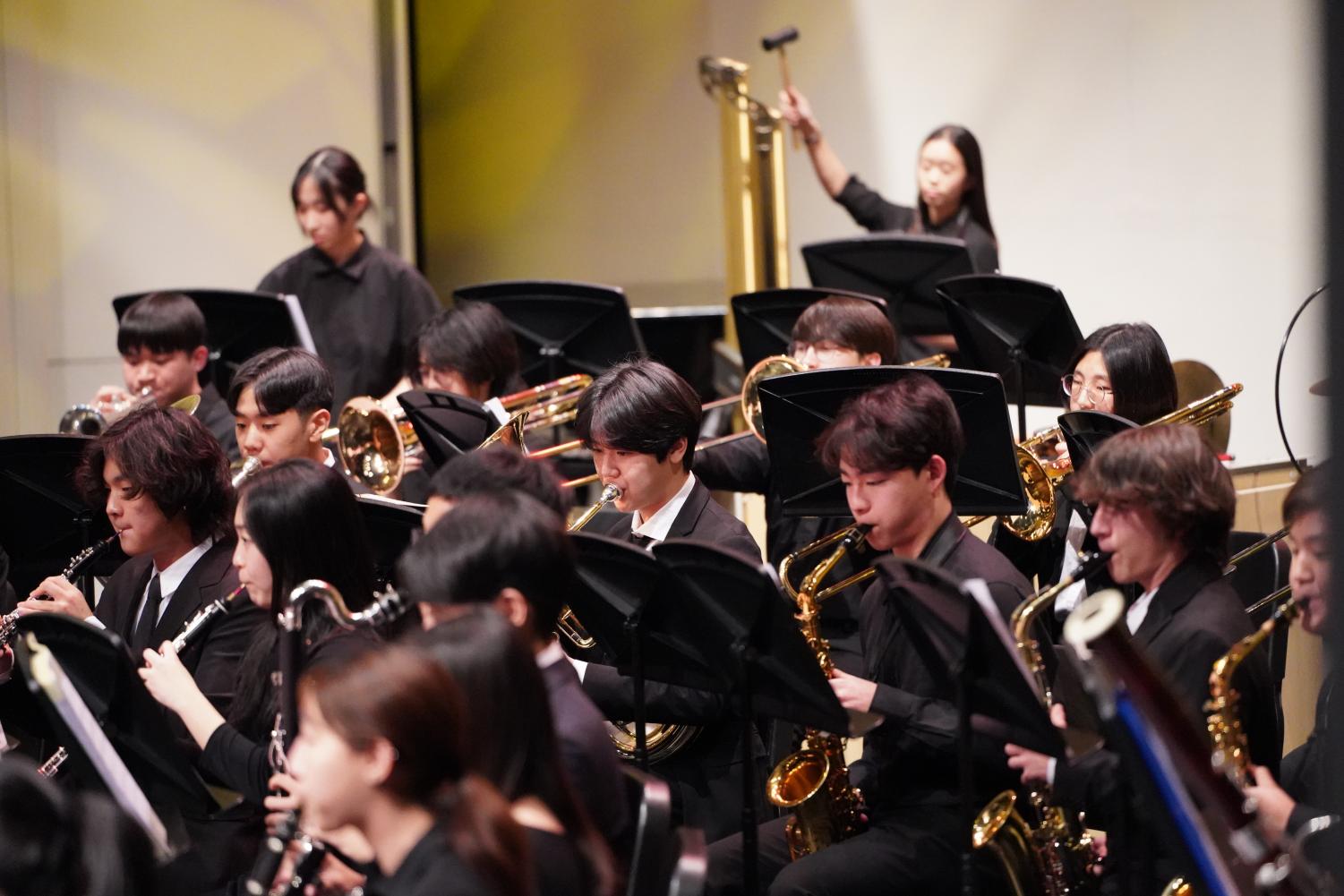 The first National Honor Festival in four years brought back nostalgic memories. Parents, students, and the KIMEA Board of Directors gave each piece a standing ovation. All performers received bundles of compliments from parents, fellow peers, and the KIMEA Board of Directors after each piece.
Mr. Hutchings said, "It was amazing seeing all of these music students coming together in one place. Just being in the room with these people, you get a sense of feeling that this is the spot where all of the hardest-working music students are." Hopefully KIMEA continues to open up opportunities for ambitious music students across the country to continue to gather in the future.