DIS Historians Cross Frontiers
NHD Korea Goes Live for the First Time in Four Years
March 8, 2023
Over 50 Jets traveled to Seoul International School (SIS) for National History Day (NHD) Korea at the end of February and brought back stellar results. The fabled contest hosted its first live competition in four years as a result of loosened COVID regulations. Students came together to present exhibits, documentaries, websites, papers, and performances per the usual protocol. This year's theme focused on 'frontiers', historical timelines or figures that initiated movements and brought innovations into the world. Enthusiastic researchers left DIS early in the morning and came back tired yet pleased with their efforts – and medals.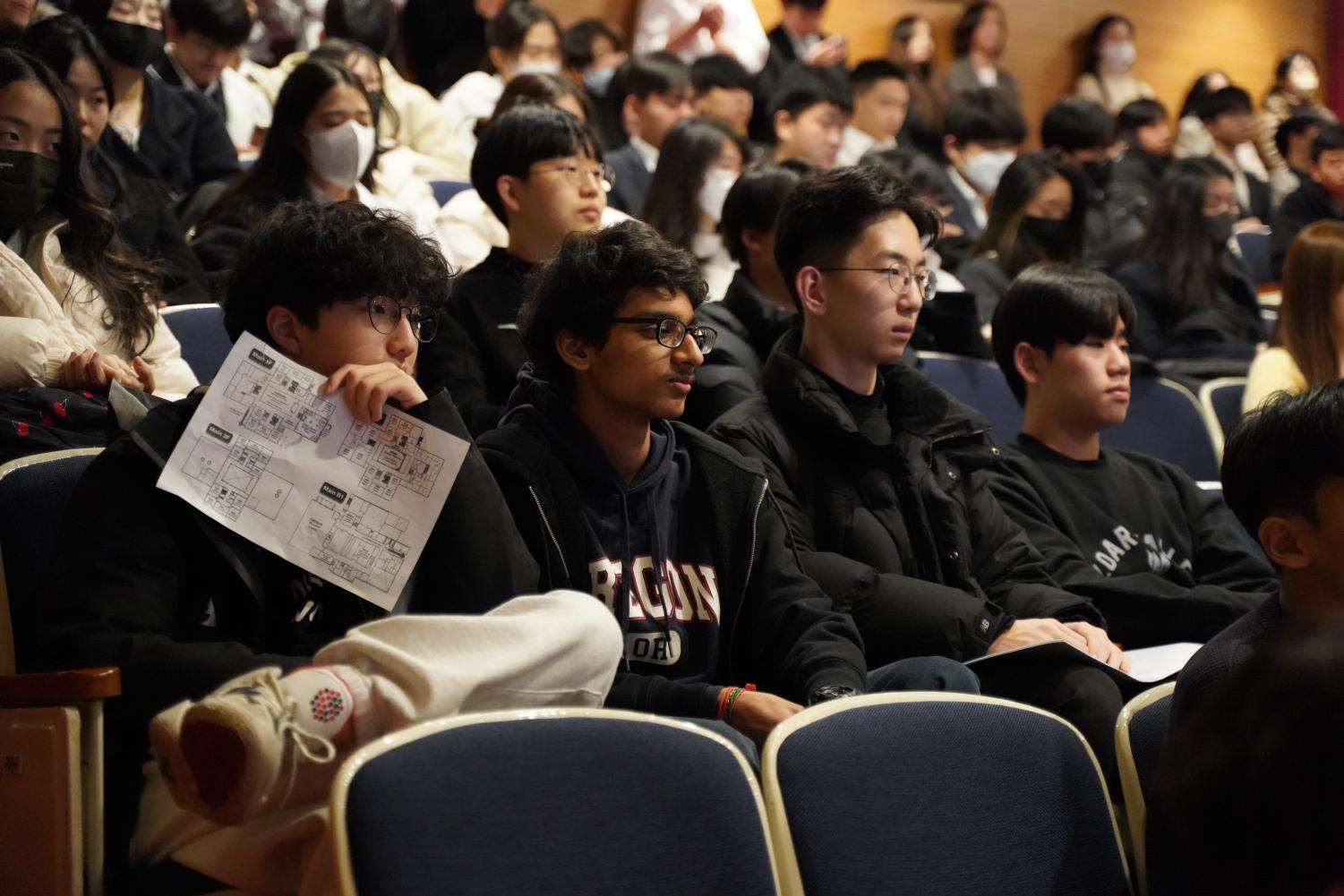 Mr. Kaschub, NHD coordinator at DIS, was also delighted with the event's success. He said, "I thought [NHD] was really good. There's always things that could be better, and there's always groups that put a ton of time in [to their projects] that maybe don't get to qualify for the final competition, but overall it was really good."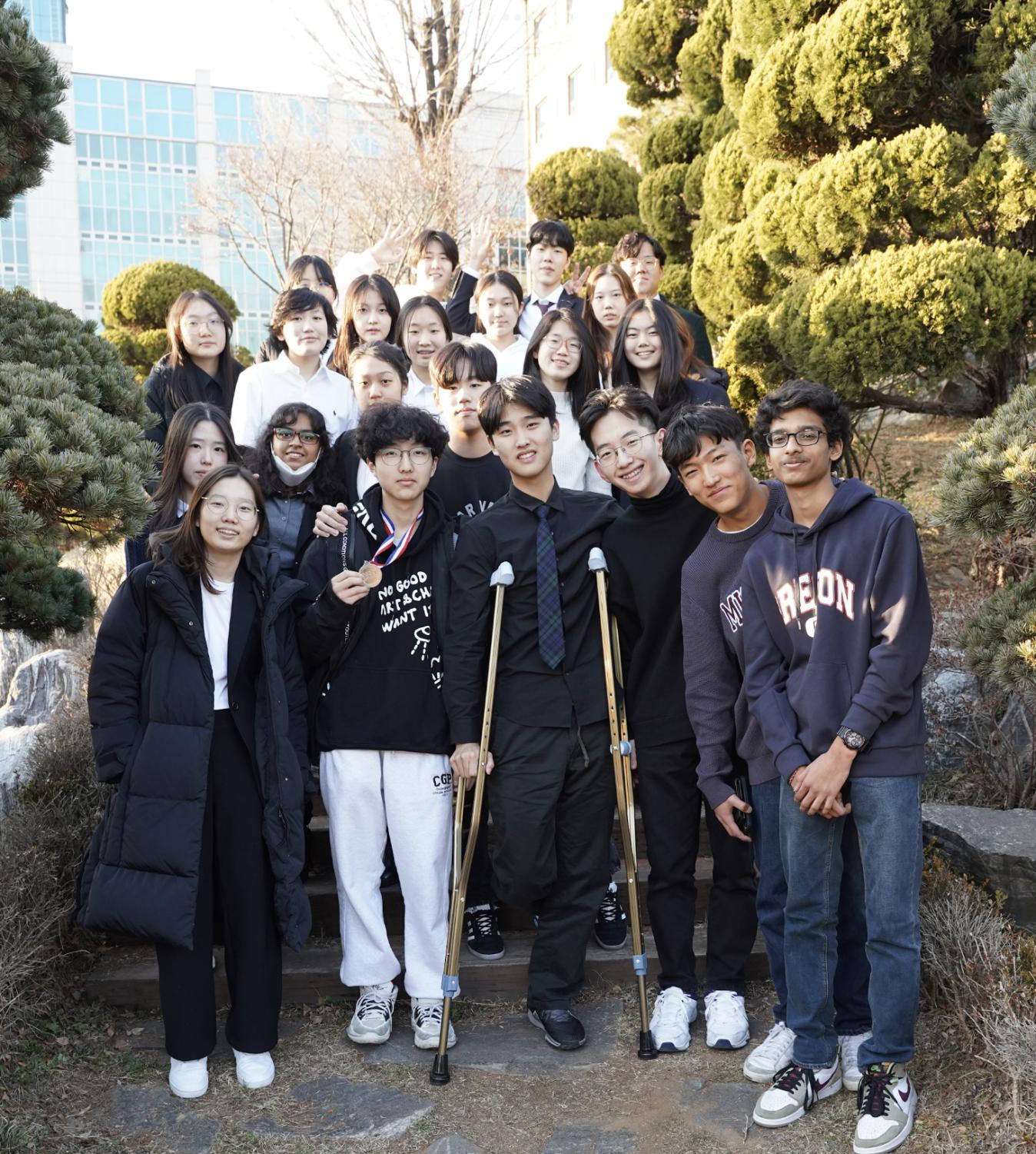 Mr. Kaschub also extended his congratulations to all participants. He said, "I appreciate all their hard work, and they should be super proud of all the hard work that they put in. It takes countless hours to choose a topic, to do the research, to connect it to the theme, and to then, create the project. It's always difficult because a lot of groups are really sad if they don't qualify for the final competition, but everyone should be super proud of all the work that they did and the awesome projects they created."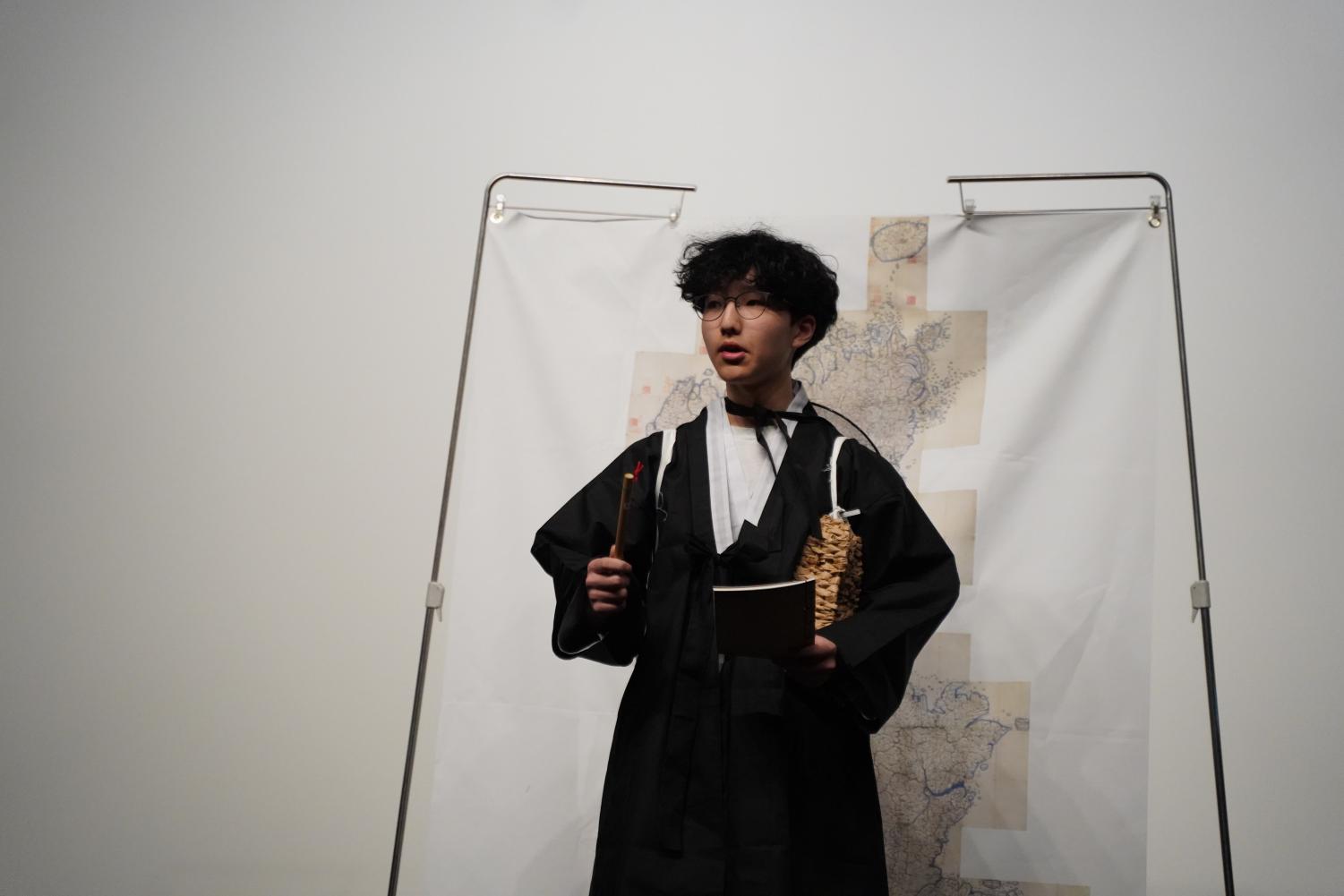 Surely enough, most Jets took pride in the effort and dedication they put into perfecting their projects. Although some stress followed, this experience provided many enjoyable moments, including extensive (and even professional) research opportunities. Tommy, a 10th grader, said, "My topic was about longitude, and I was able to visit a museum in Oxford for research. I think that was really cool." 
However, not every part of the project sailed smoothly. Participants overcame numerous challenges while creating inspiring final products. Ryan, a freshman, said, "It was hard to arrange meeting times [with my teammates Robert and Brandon] and work together on our website." Despite these hardships, Ryan's group composed an eye-catching website. 
Of course, the best part of this year's NHD was its live and in-the-flesh hosting. Students from different schools could walk around and take in various projects. Nayoung, a sophomore medalist, said, "I looked at many group performances, and they were actually really good — I was so impressed!" Aside from the dramatic acts, academic and aesthetic exhibits also enthralled many participants.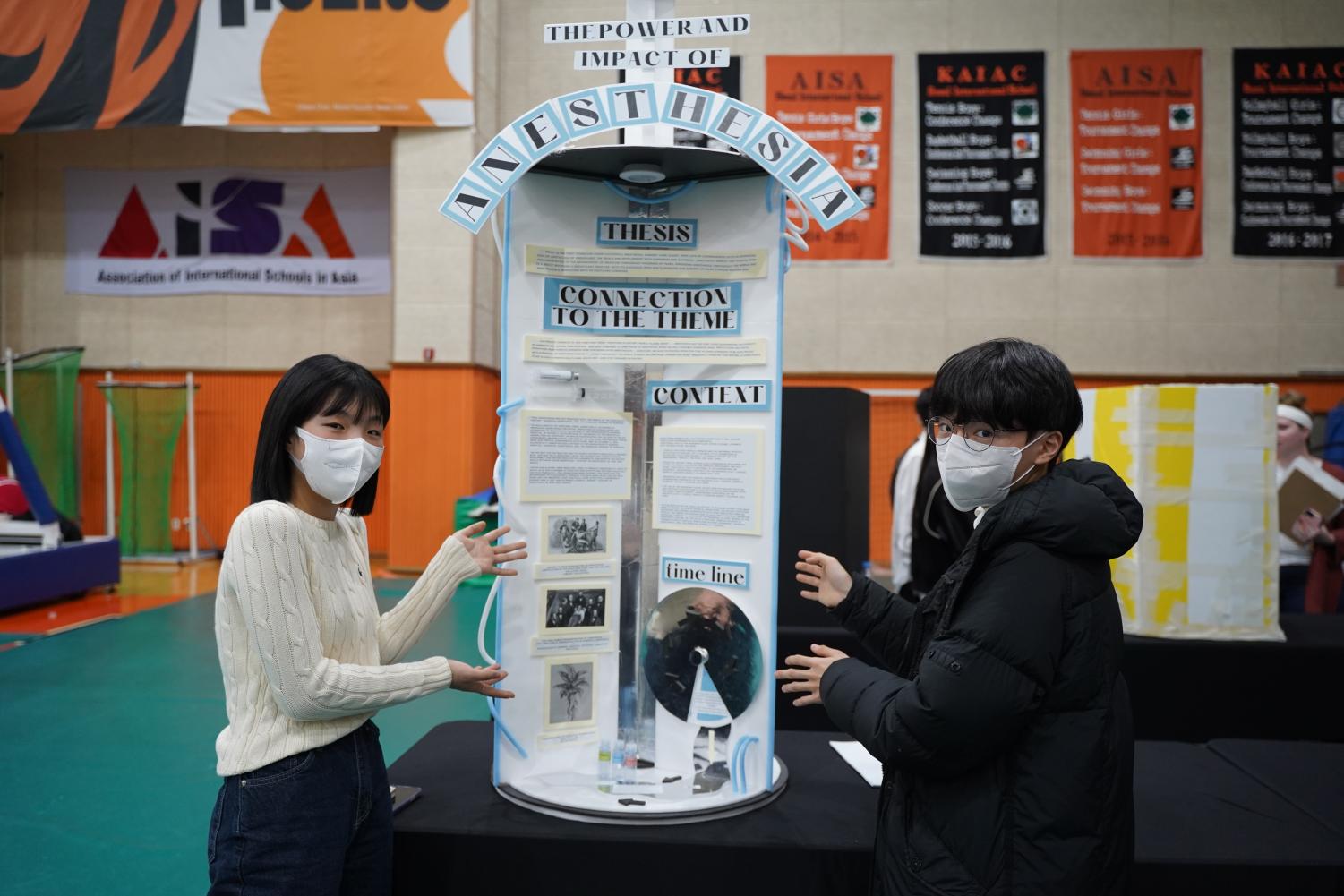 Quoting Mr. Kowalski, coordinator of the event, the closing ceremony was the icing on the cake. He said, "Hearing and seeing students celebrate ecstatically over their accomplishments [was] really touching for me." Some finalists also celebrated the tickets they earned for June.
Nayoung was also emotional with her victory, as she explained, "At first, when they were announcing the awards, I was kind of nervous because I felt like I wasn't going to get first place. But when they actually called my name for first place, I was really excited because I won a topic that I was passionate about and cared about."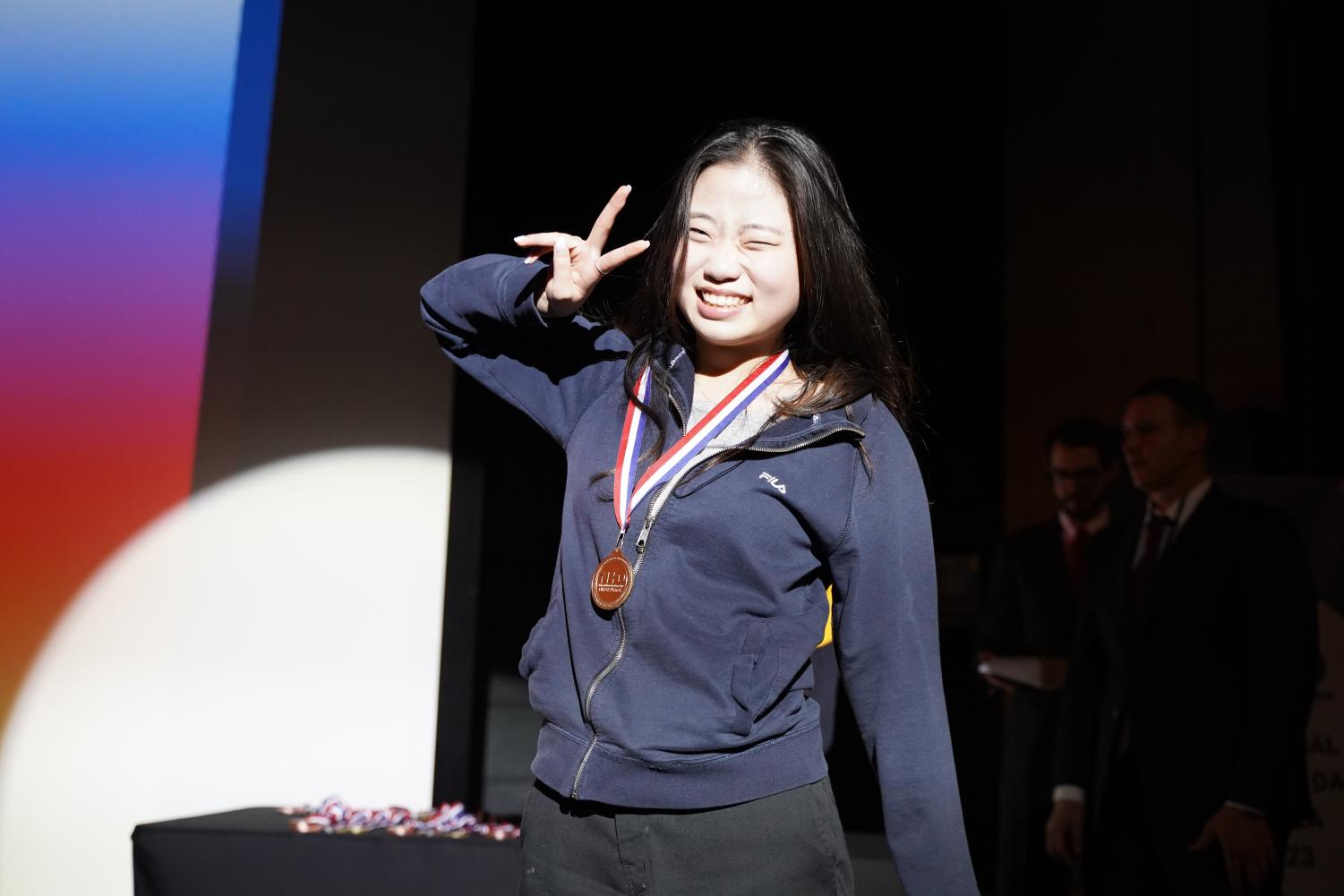 Meanwhile, the junior group exhibit section yielded a major plot twist — despite most expectations, a team from another school that researched BTS won. 8th grader Sally and her teammates, confused about this unexpected victory, asked judges about one of the golden NHD rules: Shouldn't topics be over two decades old? Sally objected, "Mr. Kaschub said that [the topic of research] has to be over 20 years old, so we asked one of the judges from DIS who was talking to [the judges] from other schools. And so that person searched it up, but he also mentioned that it wasn't a formal rule and wasn't included in the rubric." 
But we took away more than just medals from the competition — even though results differed, all students learned valuable lessons. Nayoung remarked, "Although it may seem like a lot of work and pressure, if you actually put in the hard work, you can get some results." Despite the disappointment, Sally also stated that this opportunity helped her learn to cope with frustration.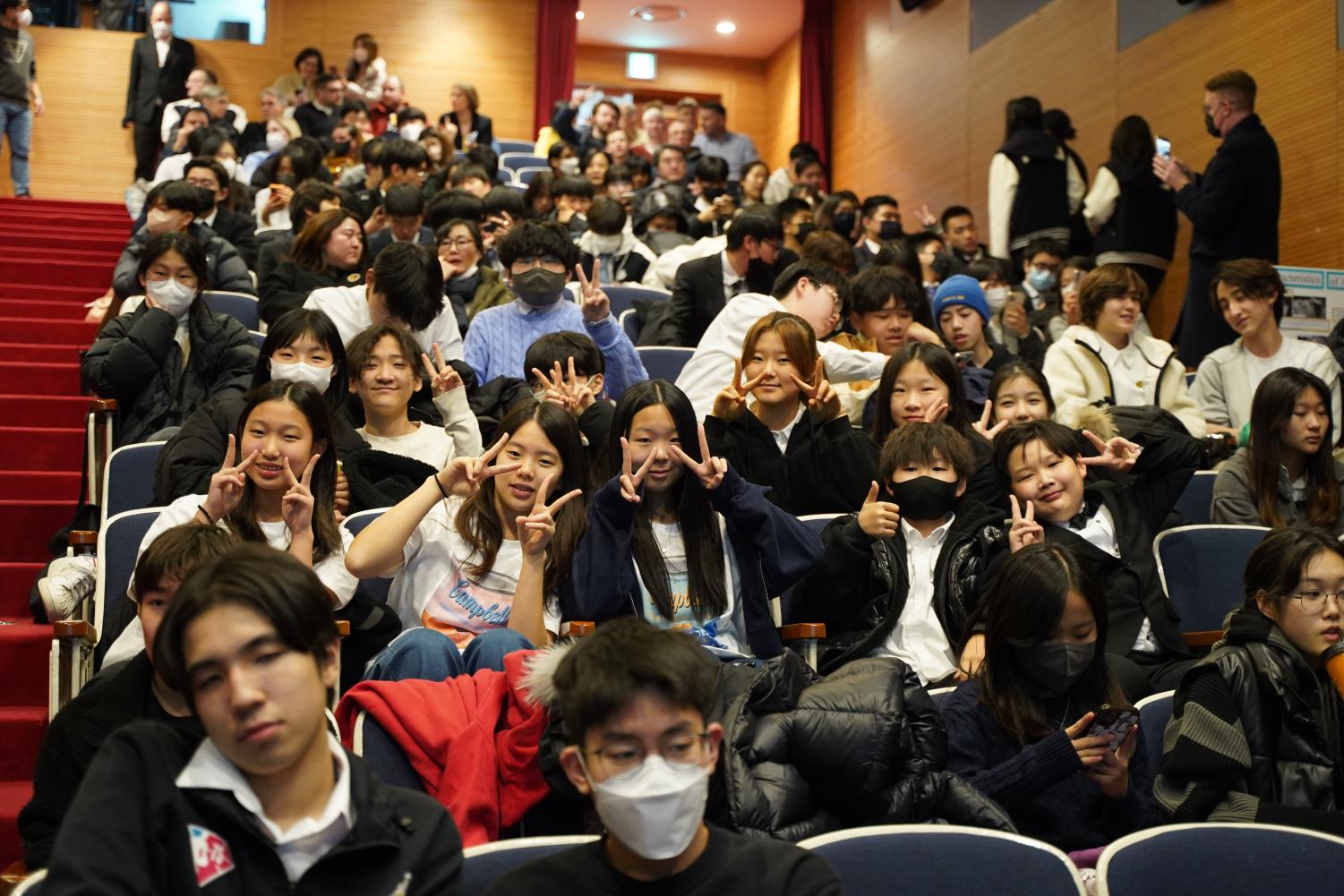 Mr. Kowalski said, "I hope that the enthusiasm that was generated here today for NHD Korea continues to expand to the point where we need to even consider going to a different venue, because we have so many students participating. That's what I hope." After all, as the NHD motto reads, "It's more than a day — it's an experience!" DIS hopes to see our finalists cross international frontiers in Maryland this year.
Congratulations to all our contestants and winners at NHD Korea 2023.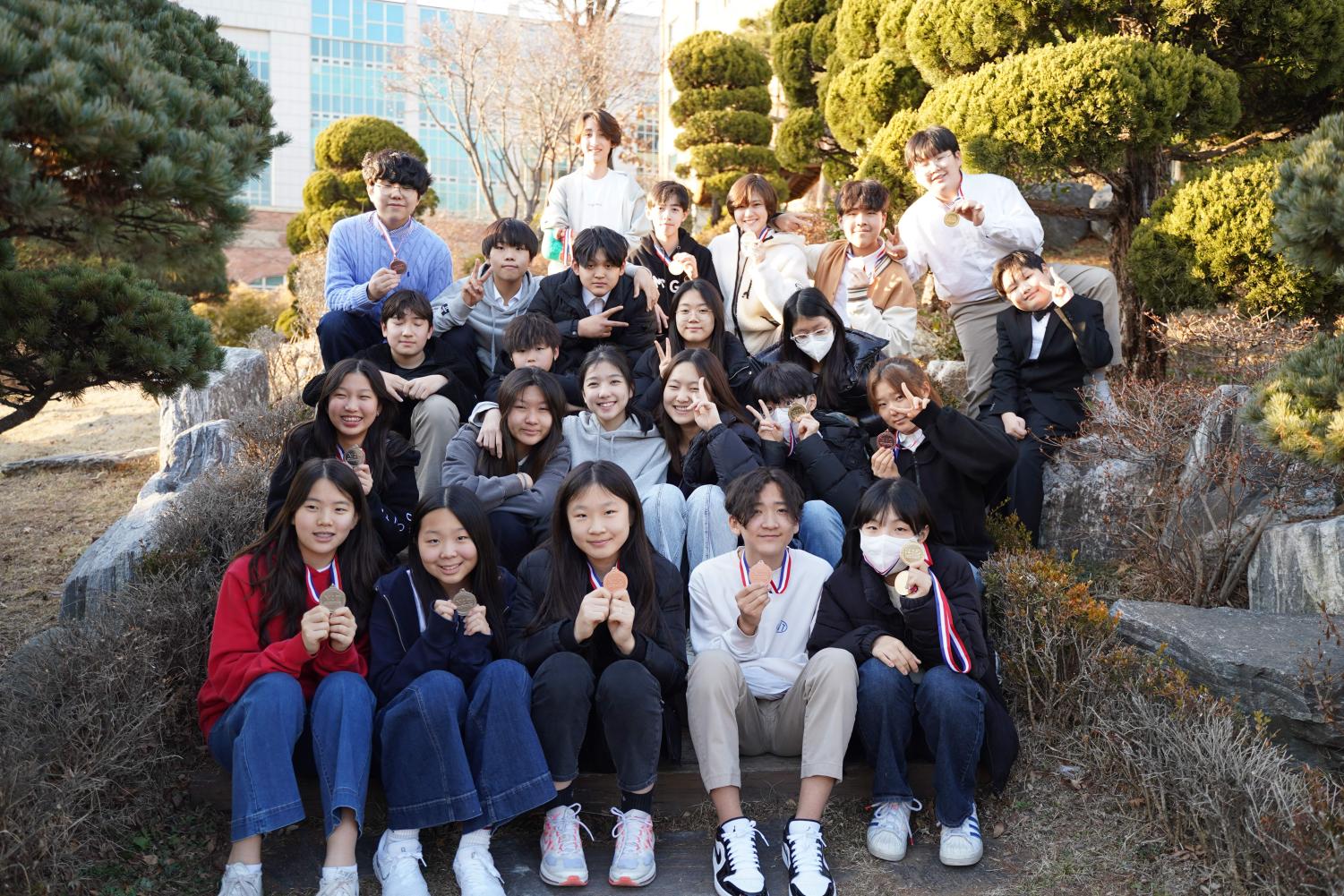 1st place 
Yujun Piao, Evan Rossmiesl, Jayden Hayward, Jake Park (Junior Group Documentary)
Nayoung Kim (Senior Individual Performance)
Ginna Kim, Jason Woo, Shannon Moore (Junior Group Exhibit)
2nd place
Leewen Wang, Sophie Lee, Jio Kim (Junior Group Documentary) 
Chris Ryu (Senior Individual Performance)
3rd place 
Oliver Park (Junior Individual Documentary)
Lewis Kim (Senior Individual Documentary)
Haydn Mangione, Jimin Shin, Victoria Kang, Manny Cortez (Junior Group Documentary)