Alumni Connection: Christina Nayoung Kim
Class of 2015 Graduate on Dental School, Revisiting Old Passions, and Adulting
She's been with the school community since the doors opened in 2010 until she graduated as a proud senior in the class of 2015. A bubbly individual, Christina Kim is a full-time dentist, art aficionado, and nature lover. Over a two-hour-long interview, we discussed her new life after high school across the Pacific Ocean.
---
Over the years, DIS has seen an increase in students applying to Dentistry schools. How would you describe your experience attending university and training to become a dentist? 
I went to the University of Pacific for my undergraduate degree, and I applied and got accepted into the University of Pacific Arthur A. Dugoni School of Dentistry. My time there was definitely challenging but memorable, and I would say a lot of friends and professors helped me survive under pressure. It's a little ironic because although I say those were the most influential years of my life, I actually don't remember much – all I remember is studying and completing assignments. And this is where my friends come in because having them to even just do simple activities with, was amazing: going for late-night Chipotle runs, boba-tea runs, and working out together were all simple yet memorable and precious moments. Dugoni was rigorous with dentistry, and the pass rate for exams were low, but my school took a lot of pride in fostering a friendly work environment. We were all extremely competitive but cared for one another. For example, we always reminded each other of assignments, and we also helped make one big exam study guide together – I remember about 140 students being in one Google Doc at two in the morning!
What was student life like at the University of Pacific pre-dental school? Who were your friends?
When you go to college, your undergrad life is largely determined by who you hang out with. I didn't plan to join a club initially, but I eventually joined a science-specific fraternity: Alpha Chi Sigma. During the rush season, I met a lot of like-minded people and got a lot of bids from fellow dentistry students (the more bids you get, the more likely you are to be accepted as a member). My friends that I met at Alpha Chi Sigma influenced me a lot! They were very positive, and encouraging, and helped me become optimistic as well. We helped keep each other accountable and motivated each other to get accepted into dental school. They even made me run a half marathon contest, taught me how to ride horses, and do polo. Outside of class, I learned so much from my close buddies. And my top tip for making friends is to hang out with non-Koreans as much as possible. You're going to improve your English skills and cultural knowledge, which I would actually argue to be the main purpose of studying abroad. When I first came to the States, I hung out with a lot of Korean international students, and I don't think I got along with them well. I didn't like the strict and formal upperclassmen-lowerclassmen culture outside – it didn't line up with what I wanted to do. Koreans, in general, always tend to move in a group, and I didn't like how we would group into a conglomerate rather than be willing to step out of our comfort zones.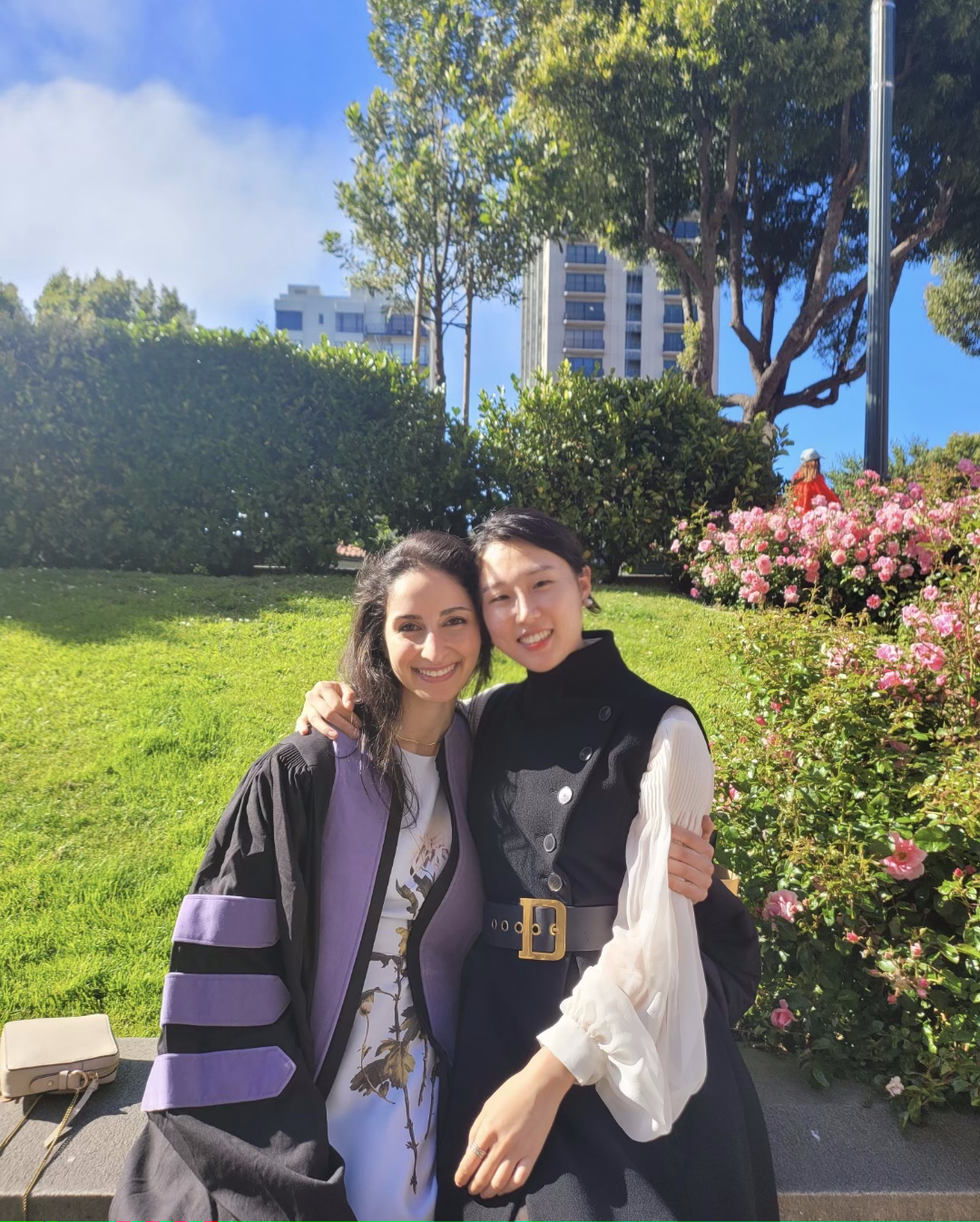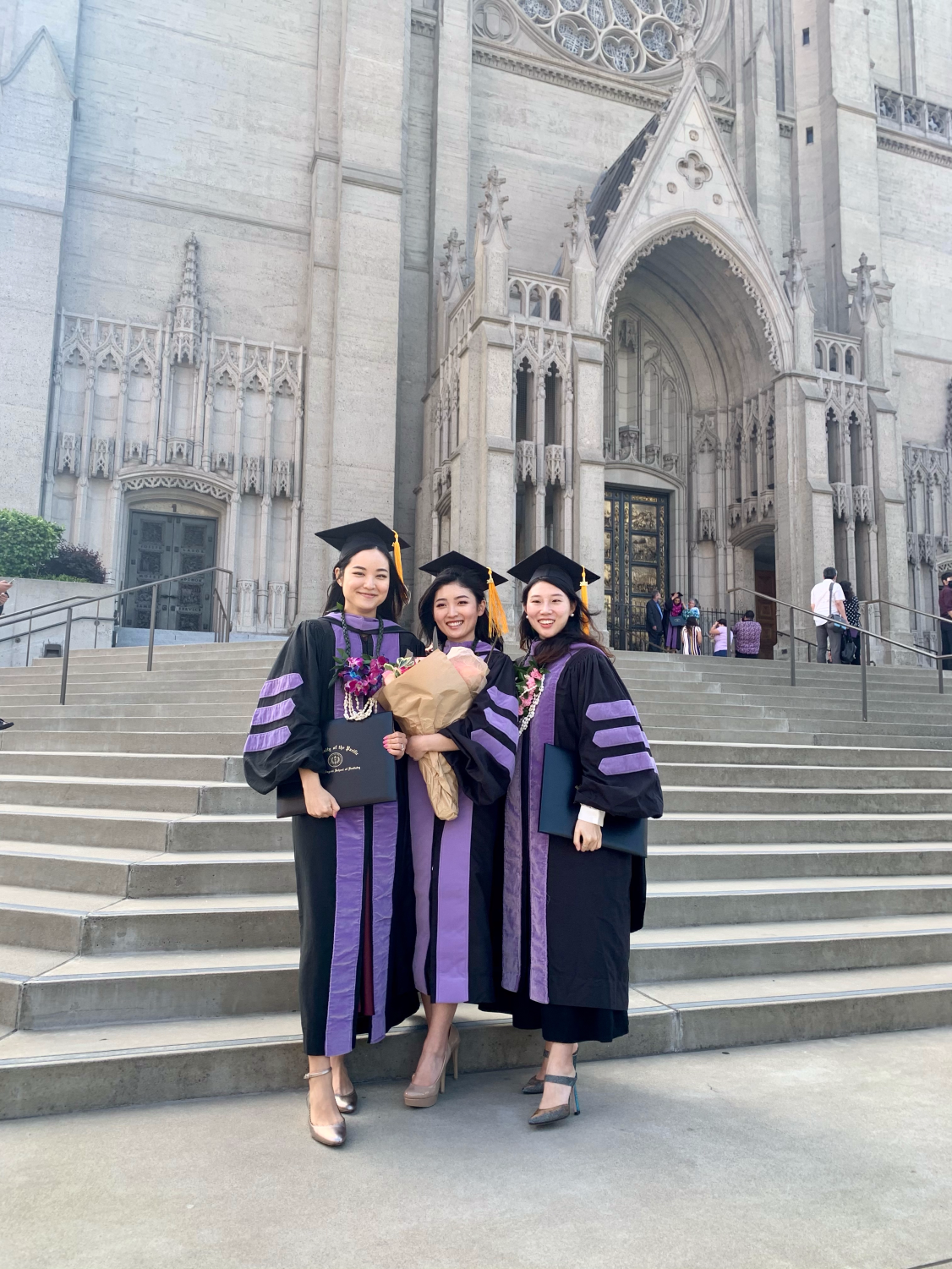 What extracurriculars were you involved in during university?
I wasn't really involved in a lot of club activities because my fraternity was very productive – so obviously, that took up most of the free time I had. We went to local high schools or elementary schools to peer tutor people for general and organic chemistry, as well as biology. With all the work we were doing, I think my chemistry fraternity was good enough on its own. I didn't feel the need to get too involved. I'm a very solitary person too, so sorority work and studying for exams were good enough.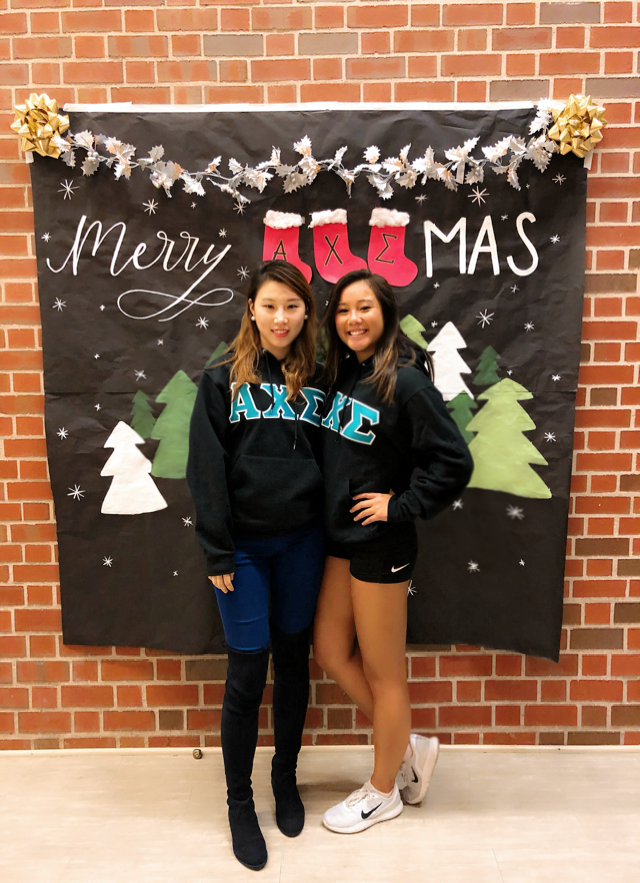 What were your hobbies in university?
I had a lot of interests growing up, but in college, I didn't really have the time to have hobbies at all. Most of the time I went to classes at 8 AM, then I went to the gym for an hour, and I just followed a strict schedule because the main priority was studying and passing – it's "a hard-knock life" as a dental student! I took a break from studying on Friday nights because there was so much information being thrown at me per lecture. This changed during COVID when schools shut down across the country. I tried oil painting for the first time and reconnected with my younger self who had an interest in painting and art. When cases weren't too high, I traveled with my family and went to galleries. As of right now, I'm painting cows because I pass through a field on my work every day!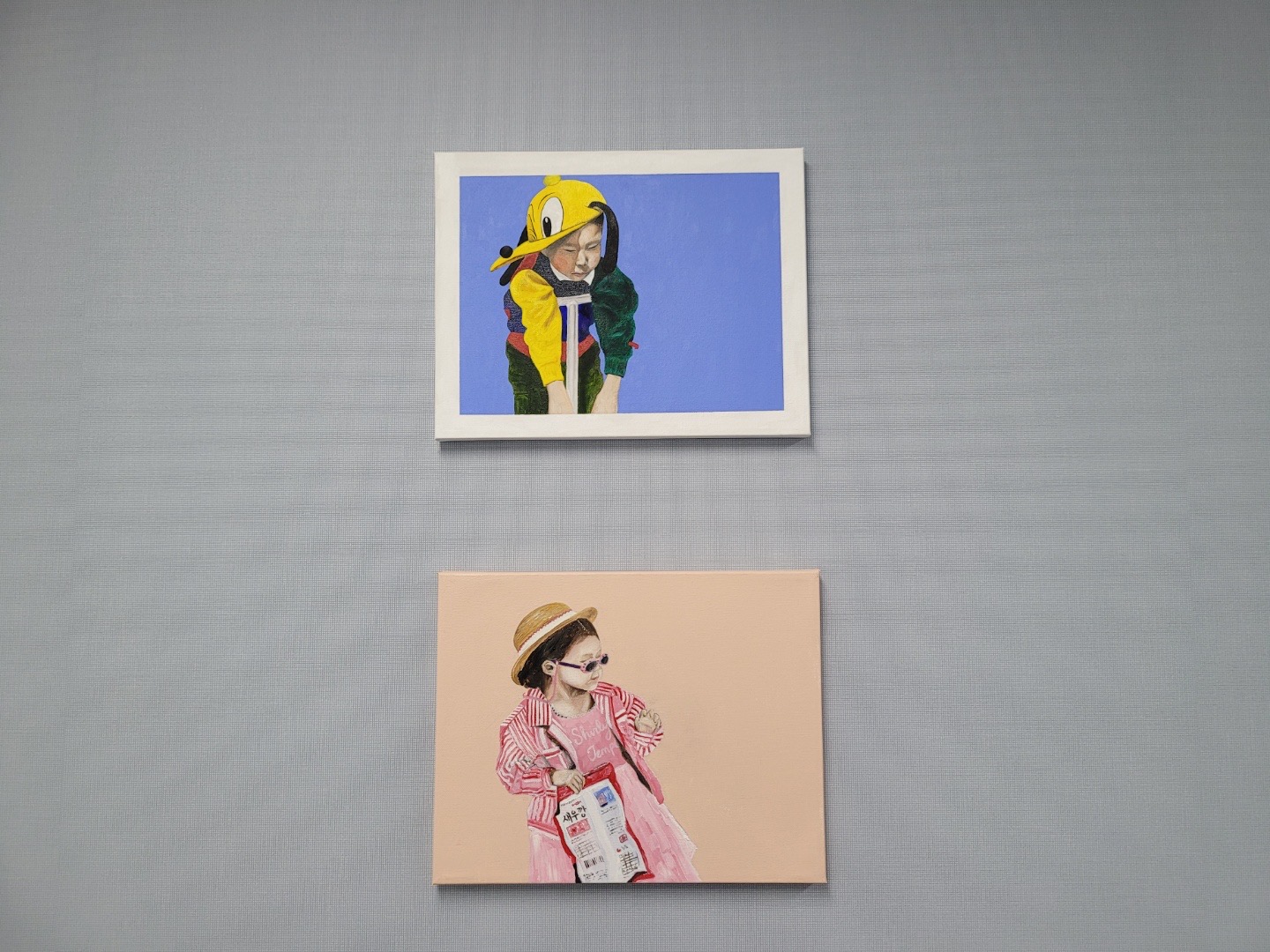 Do you have any advice for future dental students here at DIS?
I genuinely think that you should seriously consider your interest in science and dentistry before making a serious commitment. You're going to be competing against highly exceptional students, but you're also going to go against someone who actually has a passion for dentistry. It's hard enough to go against outstanding, bright students, but it's even harder when you go against dedicated people who actually enjoy the learning process.
Well, what inspired you to become a dentist in the first place? Would you say the DIS environment influenced you to be interested in your current career?
I chose dentistry because it was a good combination of what I was good at and what I was interested in. The rapid advancements in this field were intriguing to me, but most importantly, I think I saw dentistry as an endless environment to learn. The classes provided in DIS did give me options that helped set up this mindset. High school is a great environment to truly fail and learn before you go off to college. Just fail and enjoy the learning process to better yourself.
And speaking of DIS, what do you miss the most?
I think most teachers who taught me are not there anymore, but I miss the days I spent in the classes. I miss Mr. Hinkle and his stories about his fluffy Golden Retriever. I also miss Ms. Scala and our physics class going to Bong-mu lake to float our boats. Mr. Jolly coached us in every sport we played, and I miss Mr. Hutchings too! Is he still teaching there?
Yup!
Awesome, tell him I said hi!
Are you planning to come to Korea in the future? Or would you prefer to stay in the U.S. a little longer?
I'm probably not going to come back if I'm being completely honest. I'm pretty satisfied with where I'm living and where I'm working. I'm also satisfied with my life in California as a whole. I love waking up in the morning and hearing birds chirping and the ocean sounds in Monterey. L.A. is big, but the reality of living there is far from what people think it is: life in this glamourized city can be trashy and poor, and there are so many socio-economic issues that haven't been addressed since the 50s (take Skid Row as an example!). Monterey, however, is a great place to live –  basically, any small community is better to live in compared to a large city, at least in my opinion.
What are your future plans with dentistry? Working in Korea? Possibly even owning your own dental clinic?
Another reason why I won't be returning is because I would not like to work there. There are a lot of specialties in dentistry alone, and I personally love doing root procedures, which aren't commonly given to new dentists over there. But I would also like to pursue a certain specialty later in life when I get to know myself more. For now, though, I would only like to visit Korea every once in a while to see family and friends!
What's it like actually being a working adult after finishing your required levels of education? What are your emotions like now? What gives you the most anxiety, and worry? Basically, what freaks you out about "adulting"?
It feels weird when you call me an adult because I still feel like a kid when I get home. But I love my workspace and I love my managers and fellow coworkers which is probably the most "mature" thing about me. It feels like a great privilege to help patients and their difficult cases and to suggest the best treatment for them. If somebody comes in with a broken tooth, you can either perform a root canal treatment or extract it, but there's never a definite answer and each patient is different. Basically, critical thinking is necessary to make the best decision for your patient and their health and this is a serious responsibility I feel like a dentist and an adult. Otherwise, however, I don't really have anxiety about adulthood so far.
 I love my job and life currently, which is very different from my previously anxious self. I would advise you, teens, to handle what you can at hand instead of obsessively worrying about the far future. On that note, I have some self-help book recommendations! I suggest all DIS students read Dale Carnegie's How to Stop Worrying and Start Living, as well as, How to Win Friends and Influence People. 
What are your new hobbies after graduation?
I have been painting and continuing the hobbies I had since I was young since I never had the time to do them as I grew up. The Pebble Beach Golf Course and the Monterey Bay Aquarium are places I visit frequently to either paint, hang out, or take relaxing walks. California in general has a lot of national parks, and the one near me is Big Sur. I love being active and traveling around here! Yosemite is also around my region, and I used to go there to paint and hike. But as much as I love staying active, I also love staying at home when I can because I am a homebody and I just like to "chillax."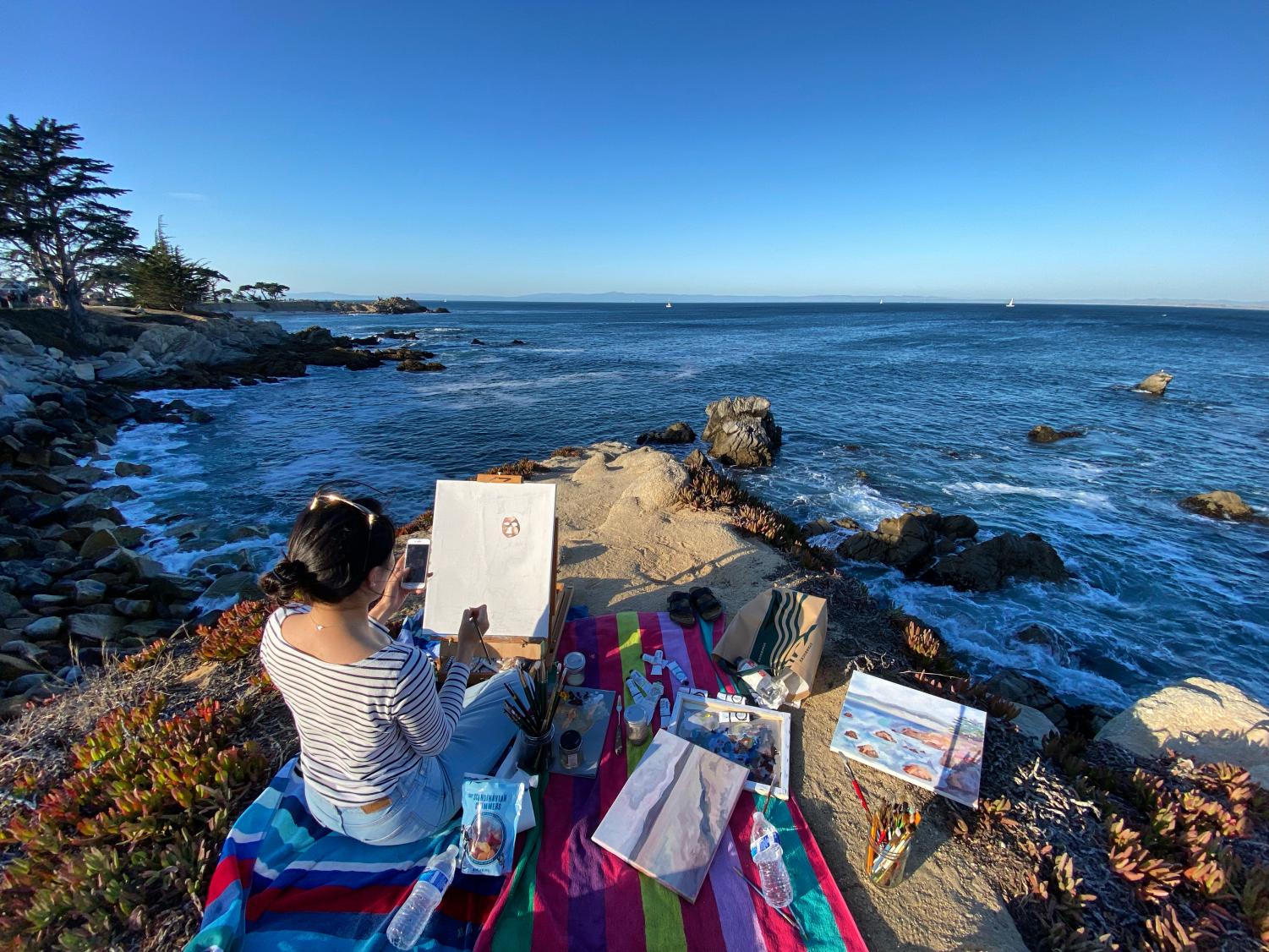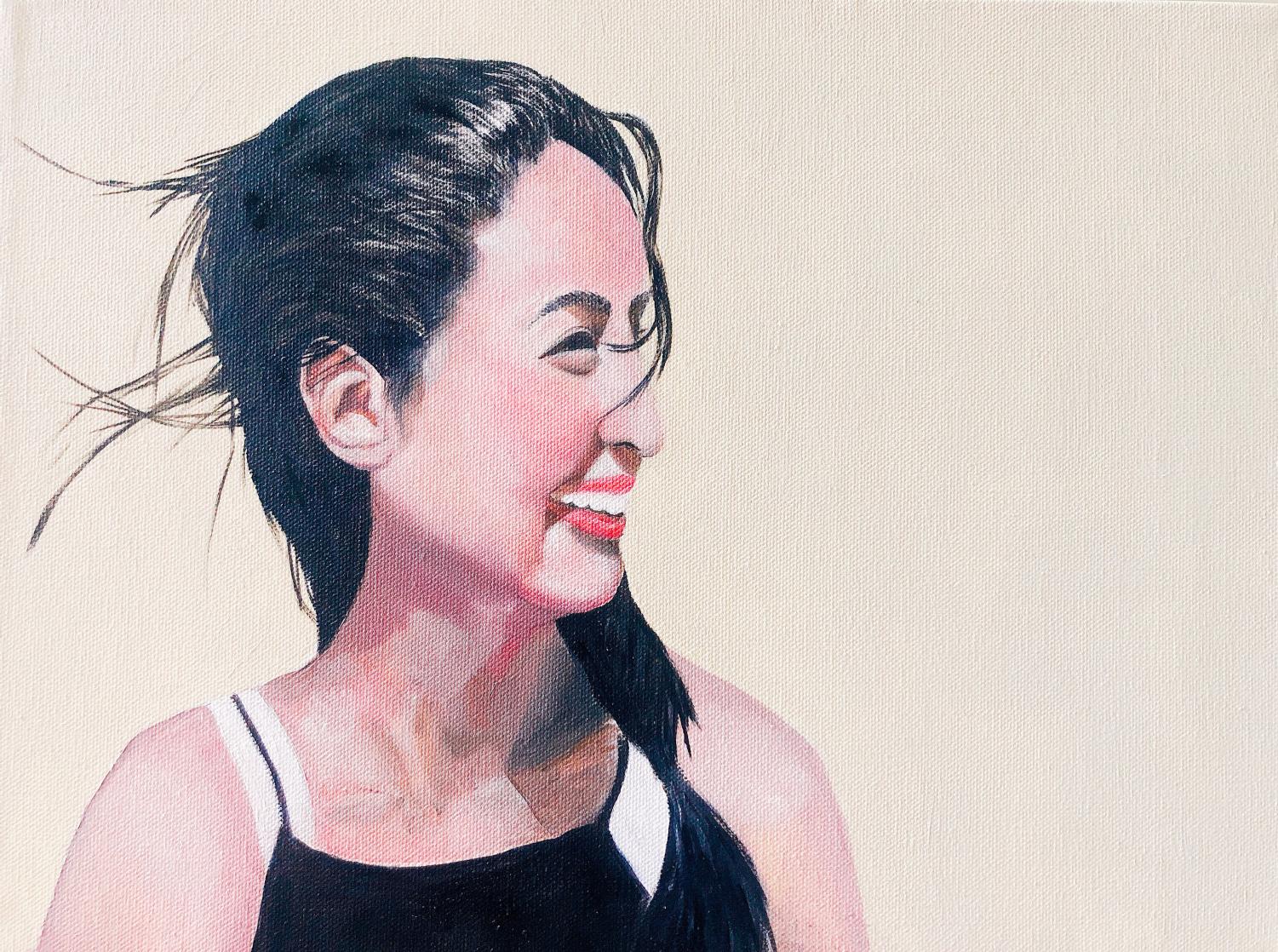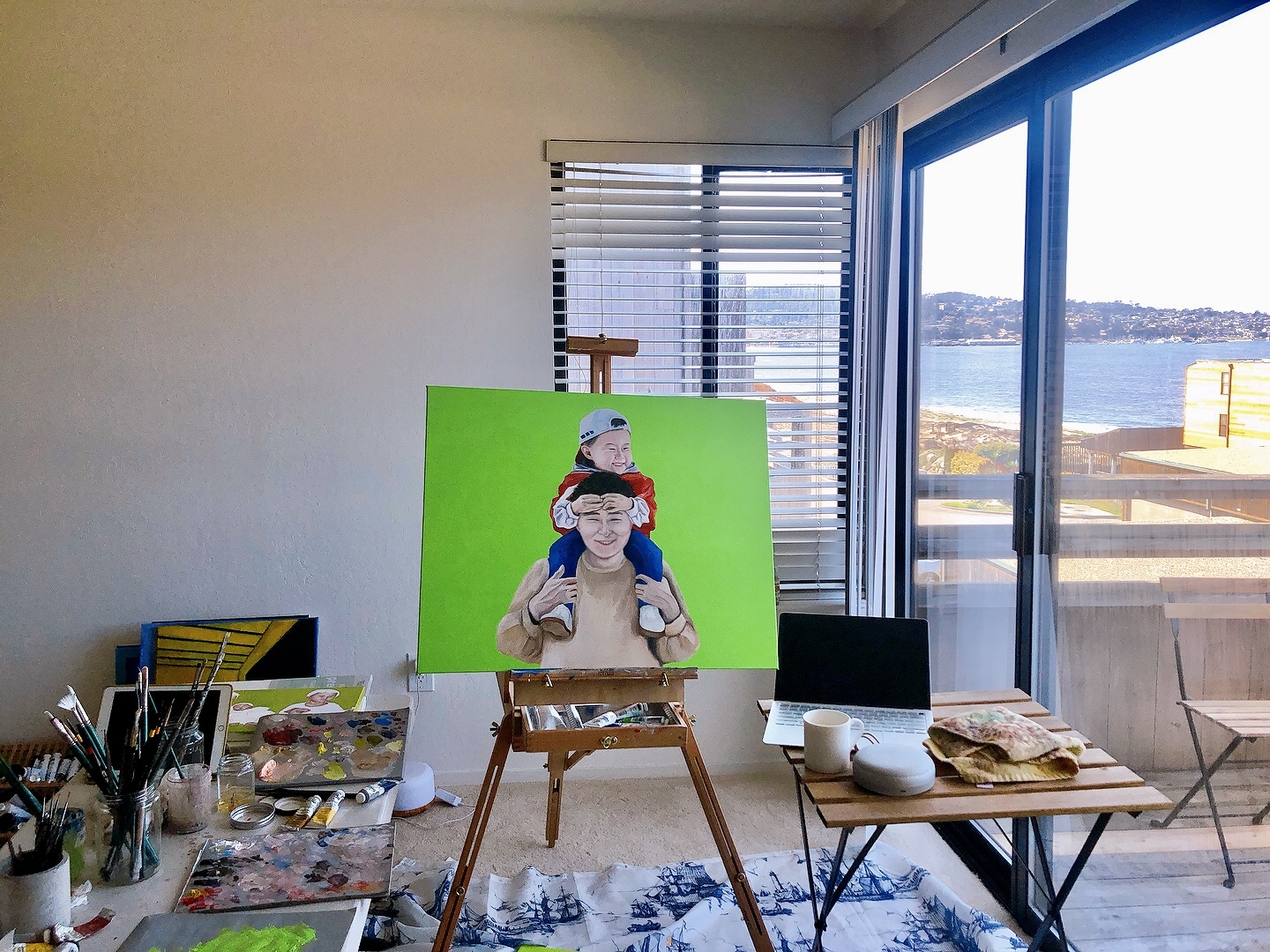 Where do you see yourself in ten years?
It's been seven years since I graduated from DIS, so I'm not that old, haha! Because of that, I don't really have a set plan or goal for myself yet – I'm really satisfied with the results of my hard work, and I'm willing to enjoy the ups and downs that life has in store for me.
If you look back ten years ago – did you ever think you'd be a dentist? Why? Like, if adult you met the childhood you, what would you say?
It was around 2012 – I was in 9th or 10th grade, and I decided that dentistry was a field of interest. My dad is a Neurologist, so I guess I always wanted to work in the medical field. On top of that, being a dentist means having a very flexible work schedule, with good benefits. I would tell younger Christina that going to dental school is also way easier than going through medical school and that dentistry is a good combination of art and science, mostly because we have to draw teeth, cavities, and oral anatomy in general, very accurately. I think my younger self would have loved to know that this field was a combination of applied arts and STEM. For example, if you don't have enough tooth structure to get a filling, we can make a crown for you. And as dentists, we 3D print crowns! 
What are your favorite books/movies/musicians/bands/artists (favorite entertainment) lately?
I get bored easily, so I read multiple books at the same time. I read about art history, world history, and economics. Art history is fascinating to me because it determines the original context of artworks and art movements. I love history and art, so it's a good field of interest I have: it's so interesting to see the evolution of art and the way we think. Art does affect history widely through the practices and the things artists create. Art business is also interesting because there are so many variables that determine the value of work! Most of the historical events we learn at school are written usually from a Western point of view, and paying more attention to non-dominant countries in each stage of history or art history is something I also find interesting.
---
As a bright and positive individual, Christina shared similar experiences, concerns, and thoughts that I (or any DIS student for that matter) had at the moment. Although we'd never met previously, it felt as if I was conversing with a close upper-classman I had known for years. To all the future graduates of DIS, especially the future dental school students, Christina is a prime example of living life to the fullest.