Alumni Connection: Daniel Inook Jung
The DIS Graduate on Memories, Studies, and Real Passion.
After showing off his artistic talents in Jet Stream, Rock Band, and art classes, Daniel InOok Jung graduated from DIS' class of 2015. He went on to become a successful designer at a Hair Salon in Cheongdam, Seoul. Let's catch up on what Daniel has experienced during the seven years since his graduation. 
---
What university did you attend, and what was your major? What are the best parts of your university, and what did you love about it?
I graduated from New York Fashion Technology University, which is affiliated with the Suny (State University of New York System) located in the city of Manhattan. My fashion major allowed me to connect to countless people of numerous races and backgrounds, all with different personalities. Rather than only making an effort on my academic endeavors, I tried to embrace the new grounds of Manhattan with all my heart.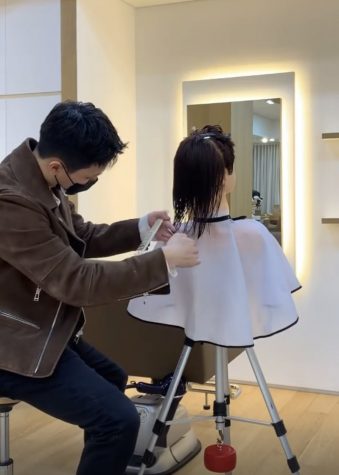 What are your biggest challenges right now?
Pursuing my ambition of becoming a hair designer was a challenge in my life. I am still in the process of executing my dreams. Even though there were countless times when I was exhausted from life and wanted to give up, I reflected on my primary goal in life. That rejuvenated me. Now, I have been working at a hair salon in Cheongdam-dong, Seoul for 3-4 years; I know this is the place for me to become a professional at what I do.
Do you want to go back to when you were in high school, or are you satisfied with where you are right now?
Looking back, I think my high school years were the most fun and memorable. After graduating and stepping into society, I learned that there was no such thing as second chances; from that point, I would always be responsible for everything I say and do. When I feel down and exhausted from work, I often [get] nostalgic. I remember eating snacks from the "black market" with my friends before we went to rock band practices after school. 
How did studying at DIS (or your university) impact you at your current job?
Attending DIS changed so much of who I am. The Korean education system always made me think that studying and going to the best universities was the only answer to living a happy life. However, all the different classes that were offered in the school had opened my eyes to the fields of study that I truly enjoyed: fashion and hair. I still remember Mr. Ross' art class, and how it sparked my creativity to produce what I really wanted to. The technology and advanced instruments (like 3D printers and high-quality laptops) were all provided by the school. That's what gave me a chance to encounter new outlets for my imagination, and develop original techniques that still help me with my career today.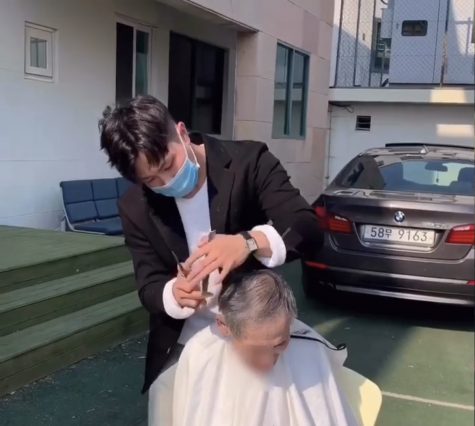 What is some advice that you would give to future university students? Give us your final words, say anything else we did not ask you here.
There is so much more to the world beyond just studying at the best universities. When I was in middle and high school like you guys, I thought studying was the only answer to life. But as I entered the fields of art, I formulated a real goal and passion. Whatever you do, I hope you enjoy it. And lastly, I want to say thank you to all the teachers of DIS who helped me realize what I wanted to do.
---
Daniel's inspiring, enlightening, and at times nostalgic perspective took us backwards (and forwards) to crucial points of his life. We anticipate seeing the headway he makes at his dream job.