Alumni Connection: Christine Seohyun Lee
Class of 2019 Grad Connects Her Professional Path Back to DIS
March 30, 2023
As a passionate former Jet Stream host and Secretary General of MUN, Christine Lee graduated from DIS with the class of 2019. She went on to one of the nation's top schools, Korea University, to spread her positivity as a global citizen. Let's find out what Christine experienced at Korea University and how her time at DIS influenced her. 
---
What is your major?
I am majoring in International Studies and double majoring in media and communications. 
What do you love about Korea University?
Well, one thing I love about my school is the two school mottos. One being "liberty, justice, and truth" and the other being the unofficial slogan, "너의 젊음을 고대에 걸어라, 고대는 너에게 세계를 걸겠다," which translates to "Bet Your Youth on Korea University, Korea University will bet the world on you." It's funny how most of the students love the unofficial one.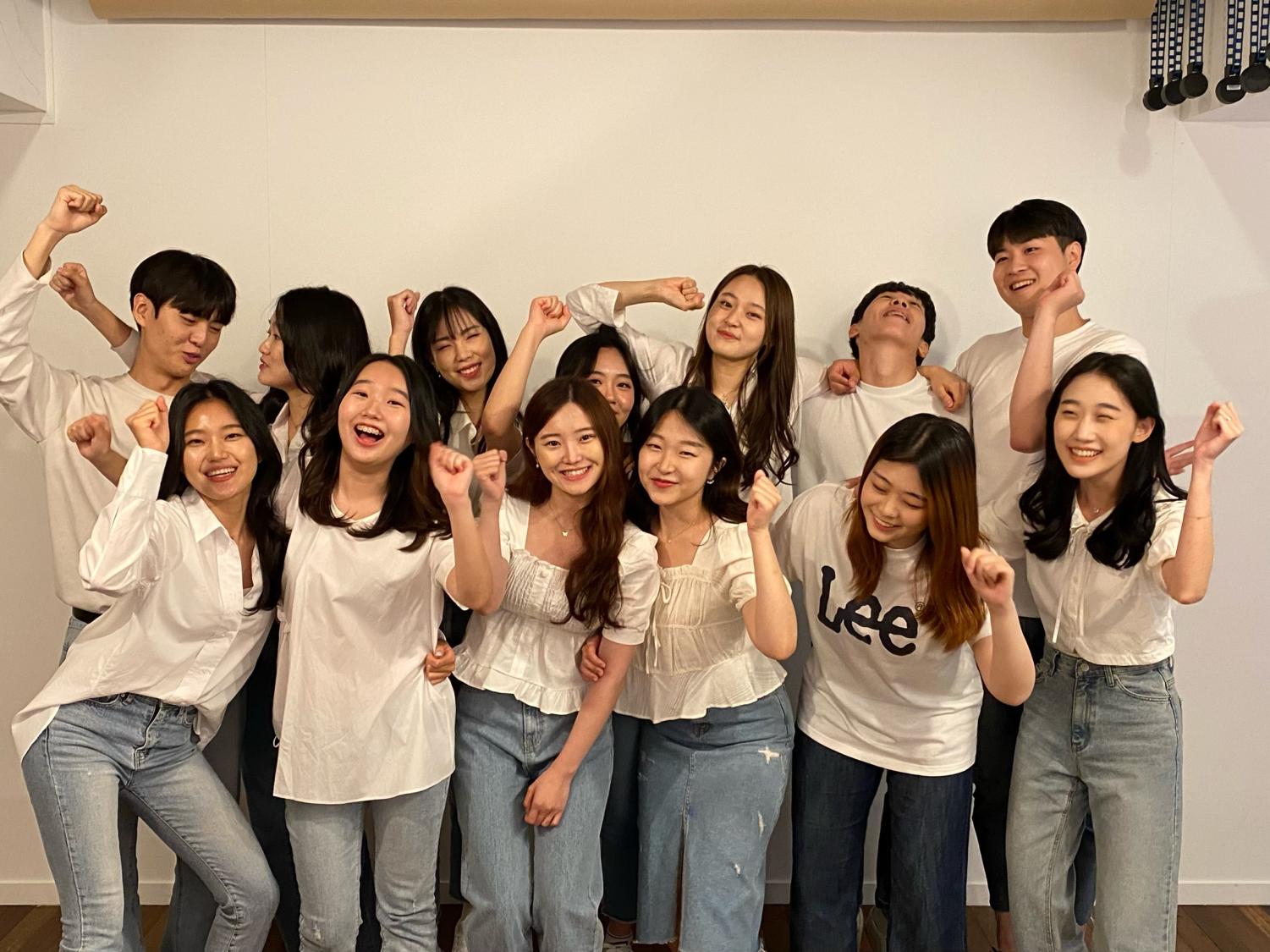 Why did you decide to go to a Korean university?
I remember the day I first visited my school for an interview. As soon as I received the pamphlet with this quote on it, I knew I was coming here. No other schools mattered.
Besides studying, how did you spend time at KU? With Whom?
Academics are important, but socializing is just as important to me. I like to hang out with different groups of people. I am still an extroverted person. I have friends that share my same major, friends that go to church with me, and friends who I've met by joining a broadcasting station. In fact, I spent most of my college years as an announcer at the school broadcasting station, wrote news articles, made my channel, and had a chance to host the school's entrance ceremony.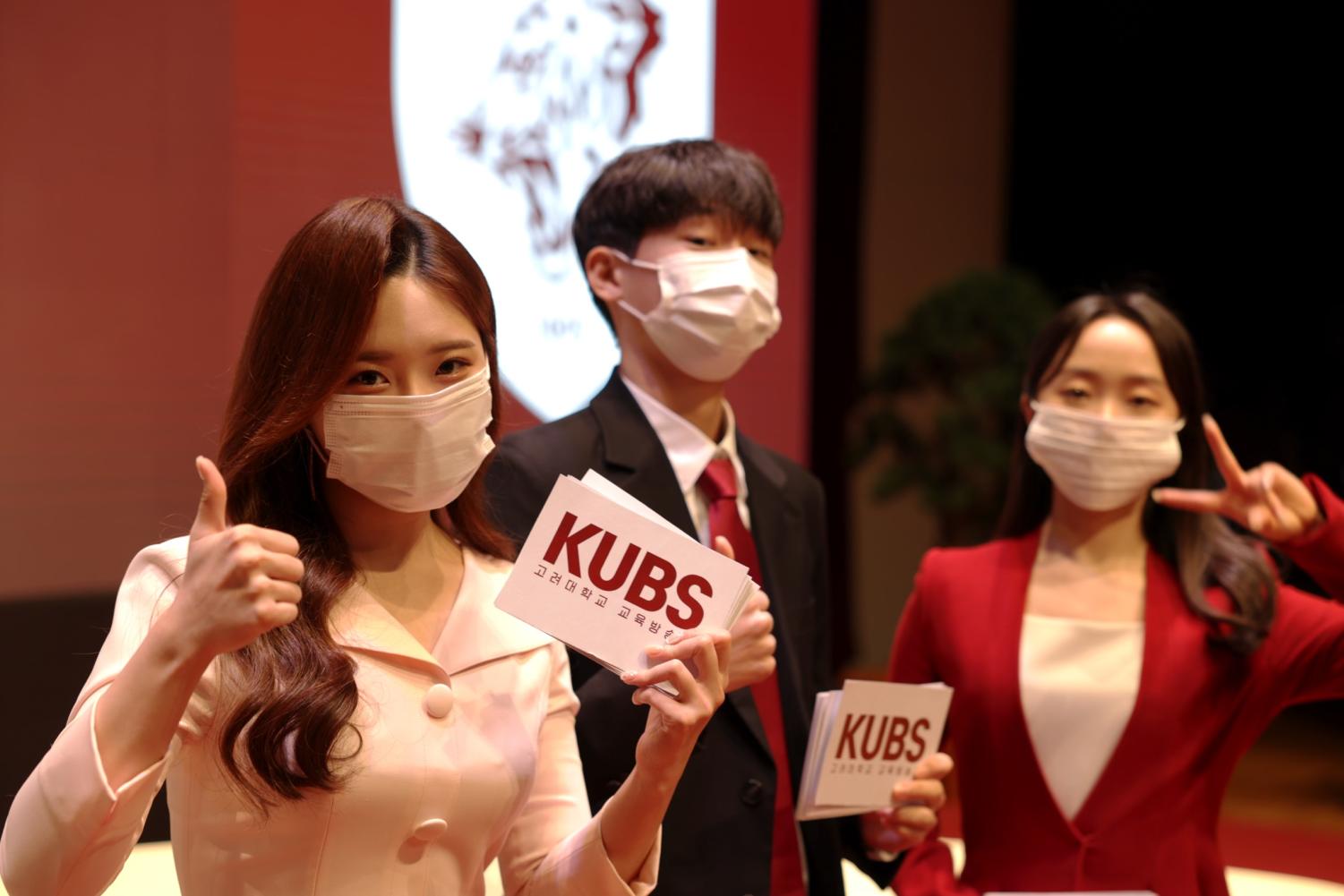 How did studying at DIS impact you today?
Studying at DIS has definitely impacted me – especially the teacher-student relationship. I can still vividly remember the little moments I shared with each of the teachers that taught me. DIS was a place where I learned to respect my teachers and realize how much they care for their students. I feel like there are not as many intimate teacher-student relationships in college. In college, the lessons I learned from DIS are helping me build a positive relationship with my professors. One thing I must address is that the clubs that I took in high school like MUN and Jet Stream were game-changers. The two fields I am contemplating on building my career in are international organizations and broadcasting stations.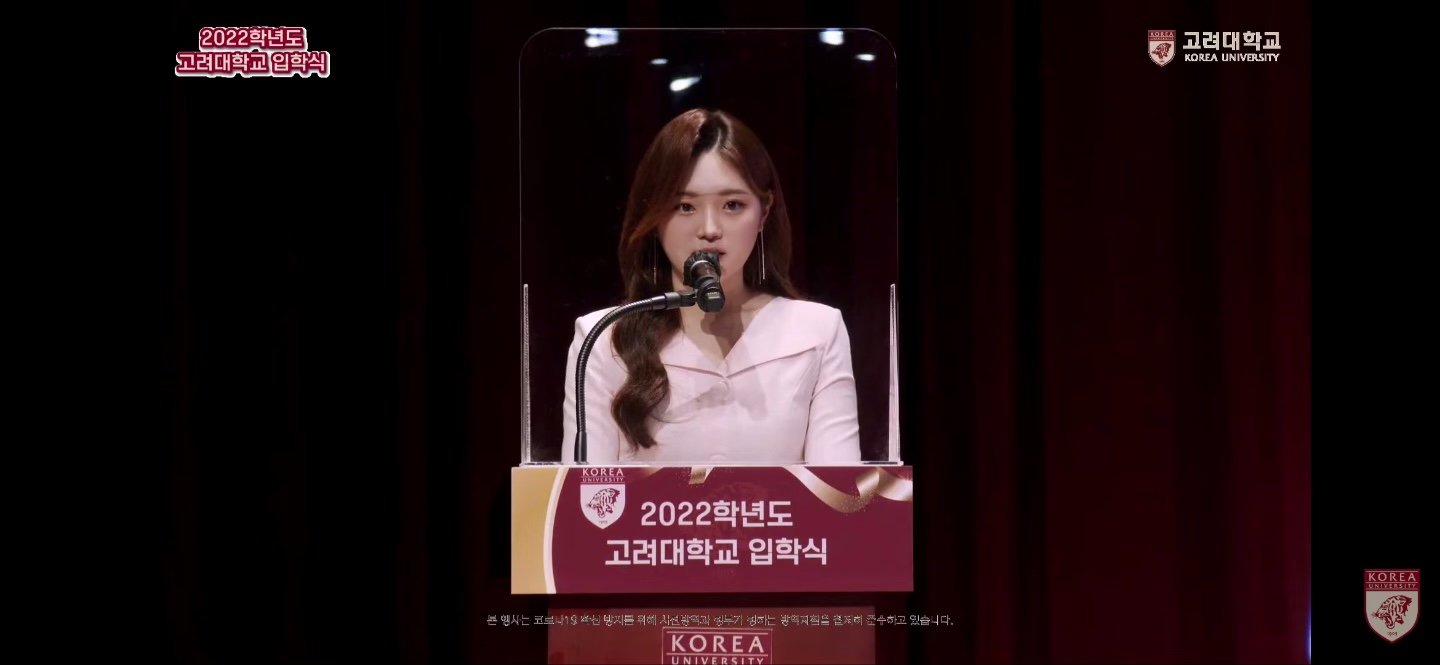 Are you still close with your twin sister, Esther? Where is she at?
My twin sister Esther was, is, and still, probably forever, will be my best friend. She is currently a graduate student studying dentistry at NYU. We call each other once a week even though there's a time difference.  
Do you still keep in touch with the Try Girls? Who do you still keep in touch with from DIS?
Yeah, I do, especially with Yuna and Jasmin. I also keep in touch with Victoria Ahn who graduated two years ago.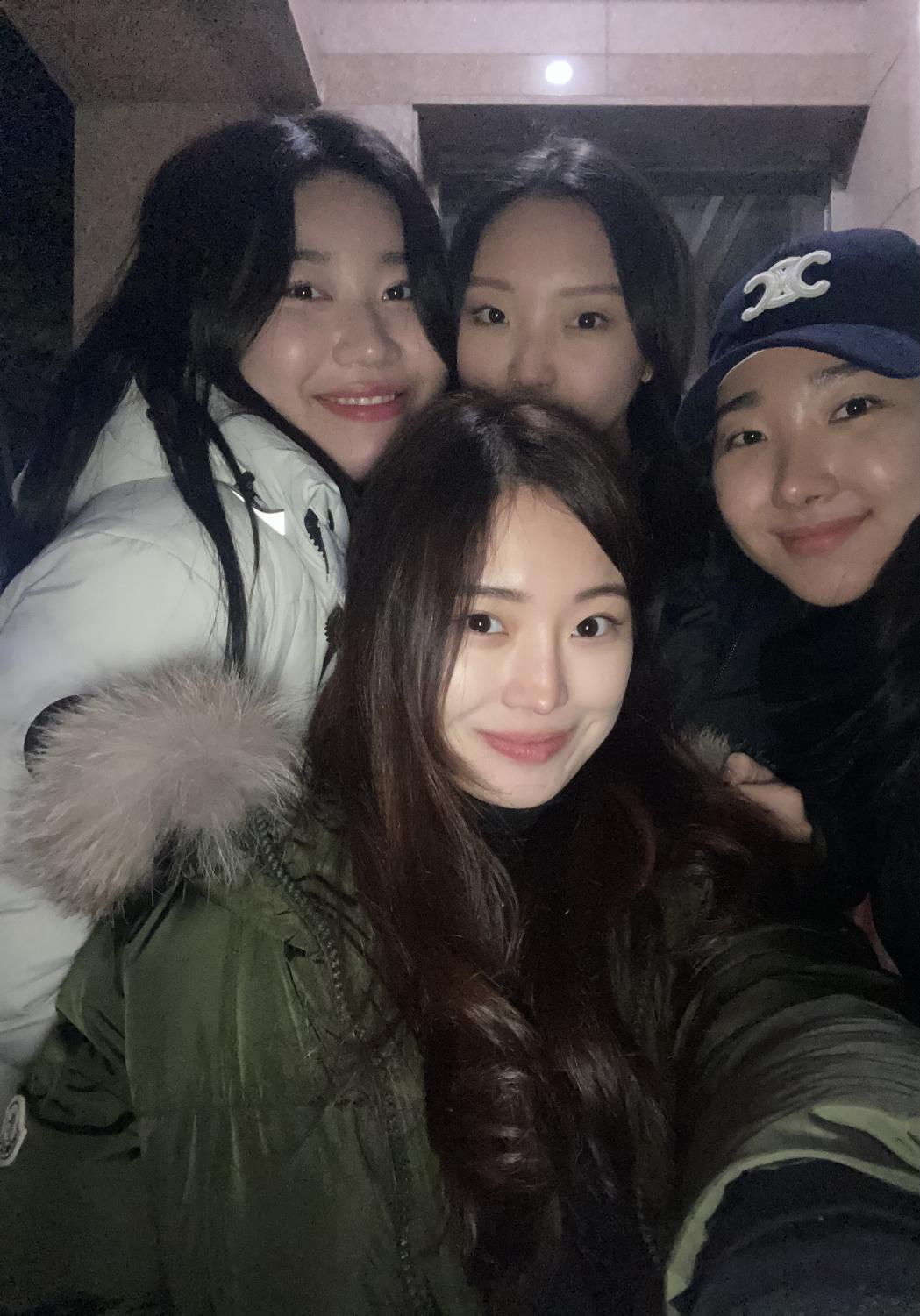 We remember you as an optimistic person. Has your personality changed since then?
My personality pretty much remains the same. I like to make my friends laugh. I am known as the comedian amongst my friends just like I was at DIS. Even on my gloomy days, I either cry it out or do something else that would make me happy, like shopping or watching YouTube, and I get better right away.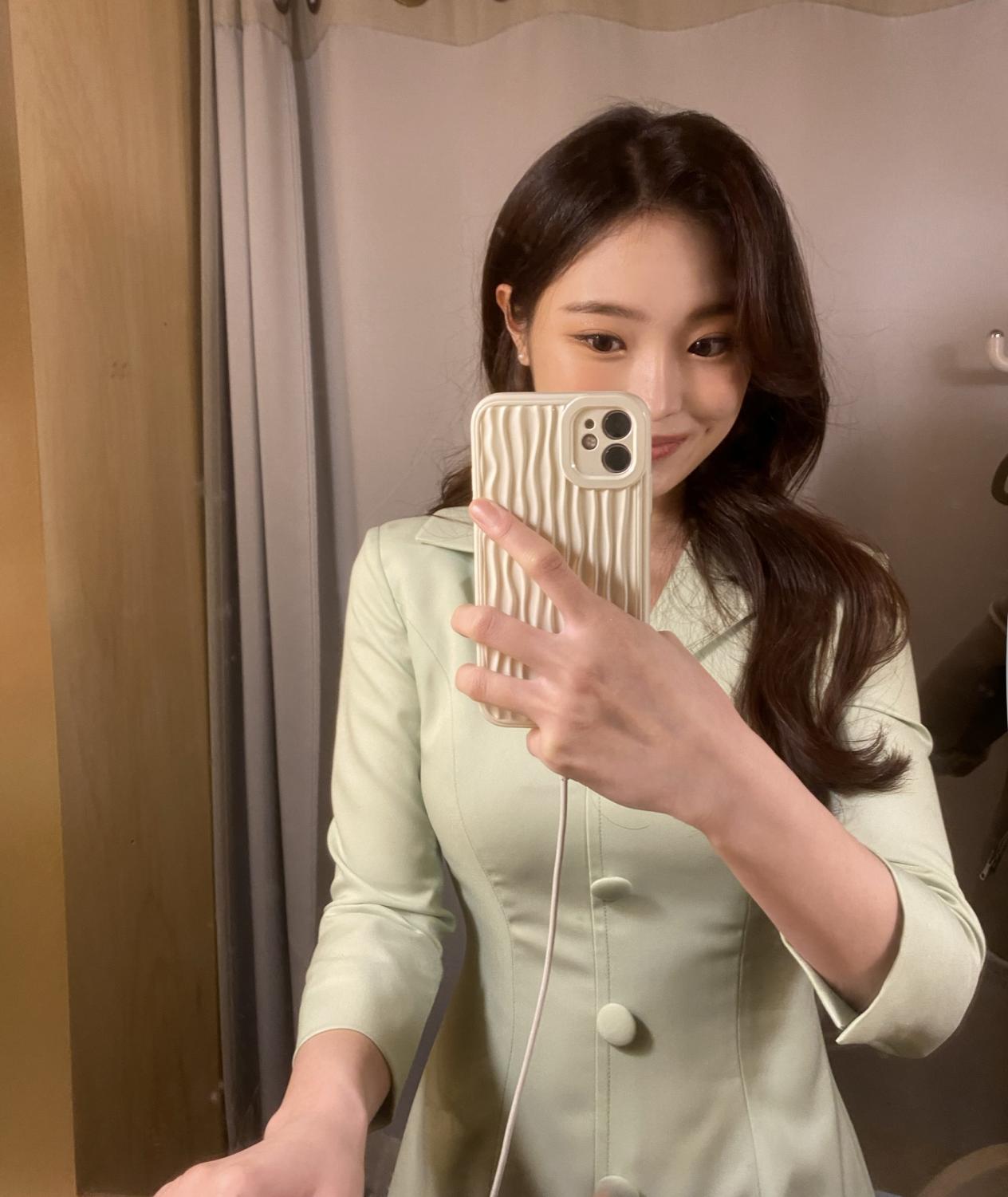 What do you miss most about DIS?
When I first got the question – oh my God – I had so many things to talk about. It really made me nostalgic because when I graduated DIS, I was like "Oh, I'm free, Dobby is free." I was super happy, but now, I think I did so many things that I miss. I miss the after-school activities like rock band, yearbook, NHD, orchestra, and TEDx. I miss the teachers. I still read what they wrote for me in my yearbook every now and then. It makes me super emotional. I miss dressing up for Spirit Week too, of course. My favorite was pajama day. Spending my senior year at DIS was awesome because I got to eat outside of school and could care a little less about studying after the college application season. I even miss the days I spent procrastinating on assignments. I guess I miss the whole high school experience. 
Christine hosted the Jet Stream during her junior and senior year, which helped prepare her for her current broadcast endeavors at Korea University. Video from DISTV.
Why did you decide to apply as a transfer student to the States?
Before applying to universities in Korea, I was accepted to multiple universities in the states. Just because I chose to stay here didn't mean my desire to study in the states was gone. I want to relive the moments that made DIS special, like being a part of a global society, so to say, where I'm surrounded by foreign professors, foreign friends, and foreign cultures. I am 100% sure that I won't regret giving half a year of my life to this experience again. I am excited to meet my middle and high school friends in the states too. 
What are your hobbies? 
Binge watching 'Friends' and 'Modern Family' is my all-time favorite. I can't express it enough. I like to watch Netflix. Sitcoms really make my heart melt. I like to go to the library from time to time to check out bestsellers and steady sellers, and just stay there reading. I still play the flute too. I seriously feel like I owe Mr. Hutchings my passion for music. I love music. I don't devote as much time as I did in high school, but it's a hobby I will keep for the rest of my life. I am even planning on joining the school orchestra in the states as an exchange student.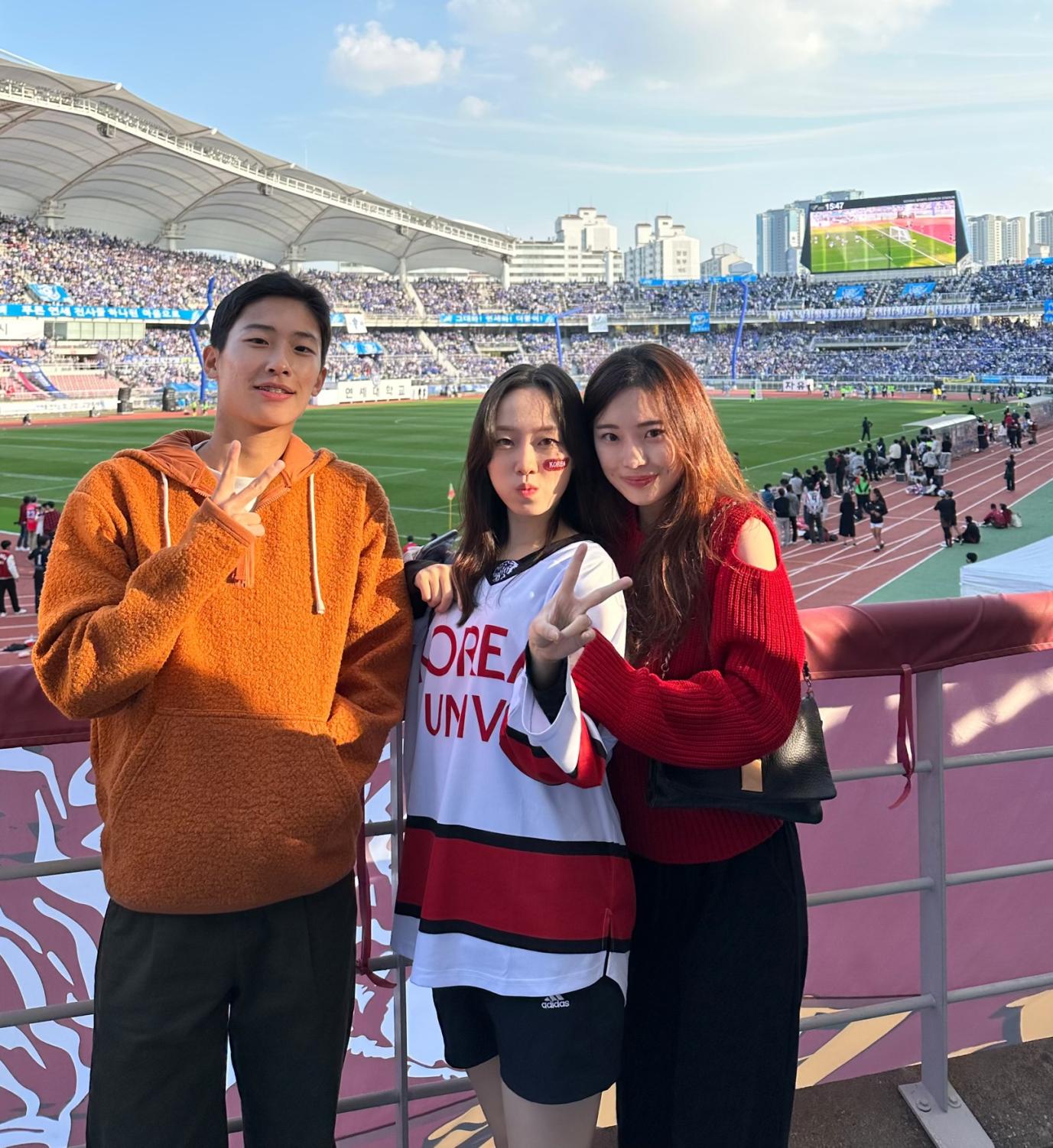 What is it like to be an actual adult? Any challenges?
I love and hate being an adult. I love how I can make my own choices, but I hate that I am the one who has to take full responsibility for whatever happens next because of those choices I made. I encounter challenges every day, but at the same time, I gradually learn to cope with them. I treat each challenge like a fun mission to accomplish in a game, which makes life a super fun journey. 
How would you compare your adult self to your childhood self?
The adult version of me is so much happier and braver than the child version. Like any other teenager, I used to be a kid with worries and insecurities: appearance-wise, relationship-wise, and grade-wise. But now, I am happy with who I am. I've grown to know that it's not worth trying to meet social standards, and I am brave enough to embrace the ugly parts of myself. So, I keep my own social circle. I am satisfied with whatever the outcome is as long as I give my best.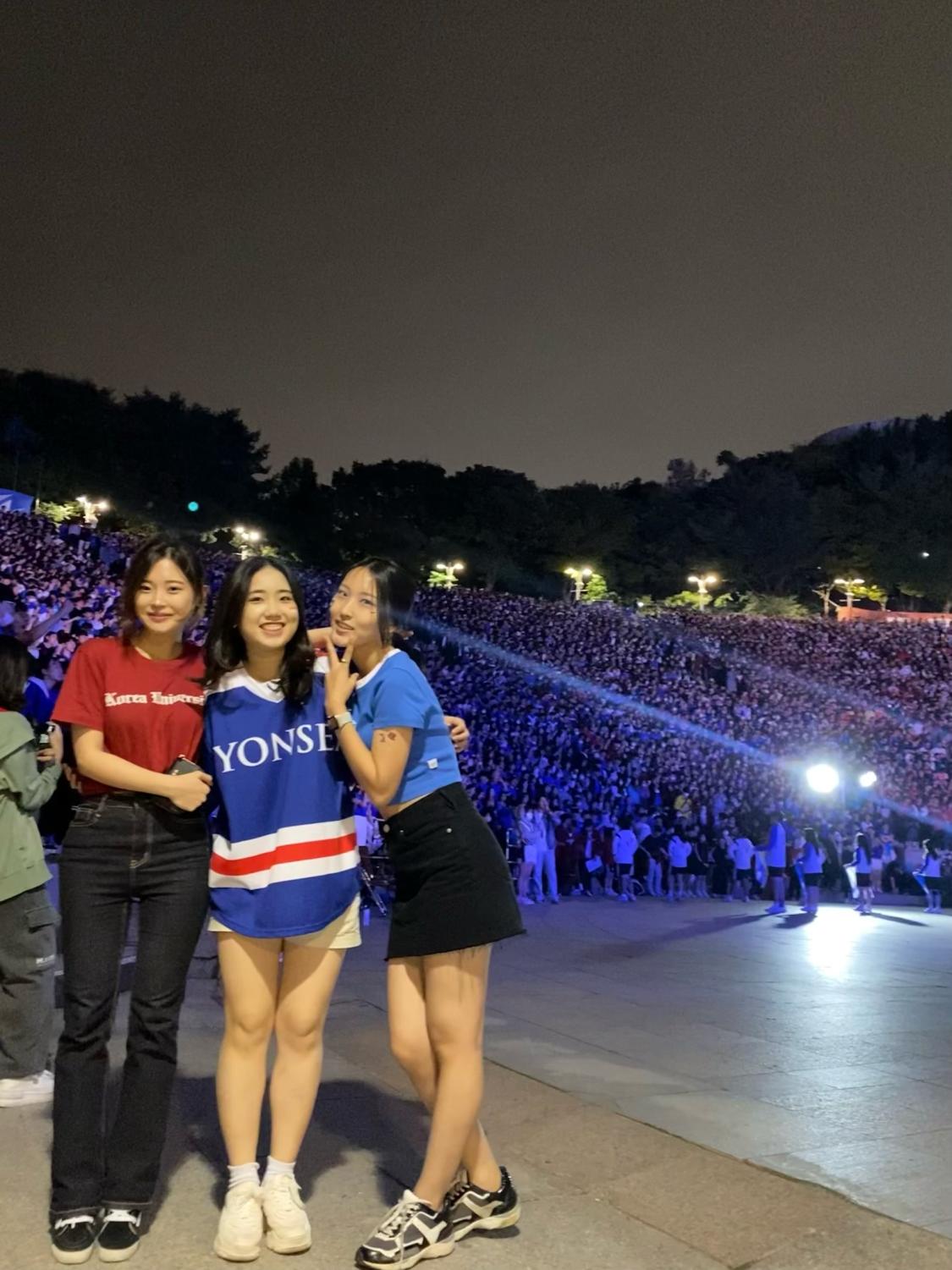 Any advice to current DIS students?
Make the right choices. I want to tell you to make choices you won't regret, even if they might seem a bit irrational. Follow your heart no matter what others insist you to do. At least you won't feel like taking responsibility afterward, like it's unfair. You would acknowledge it and say "it's a choice I made. I am happy to take responsibility for it." 
Any advice to seniors? 
Think about the college experience you will get to have:  Instagramming, making friends, and partying. If you think of those fun experiences, that will definitely motivate you, because I used to watch Korea University vlogs on YouTube and that was a bigger motivation compared to anything else. 
Any specific advice to DIS graduates on going to university in Korea?
Well, first of all, I really want to say that I am proud of you and that your work has paid off. So go hang out with your friends, take a trip, or binge watch Netflix shows for now because once your college life begins, you will be busy with academics anyways. Do not take challenging courses in your freshman year and only take the easy-going. Not learning anything is, of course, not a good choice. But then, overrating yourself and taking difficult, demanding courses can really ruin your grade and it will hunt you down until you graduate. 
Where do you see yourself in 5 years?
I see myself working as a news anchor or a TV show host. I am looking forward to the day I interview one of you as I am hoping we will all be successful in our own fields. I hope I can be interviewed again as a successful anchor and share my high school experiences, the teachers I met, and the friends that always stood by me.
Any last words?
People say that high school memories are long-lasting ones. Everyone makes some mistakes, but after a while, mistakes turn into fun memories you can joke about. Unwise judgments made in high school are not failures but, I think, stepping stones to growth. You get to learn what is good and bad. So don't mind making mistakes and challenging yourself to find the strengths that make you different from others. 
---
Looking back on her memories, Christine misses her days spent at DIS. At the same time, she feels delighted to take another step toward her future. She leaves a final note to the DIS community: make choices you won't ever regret.